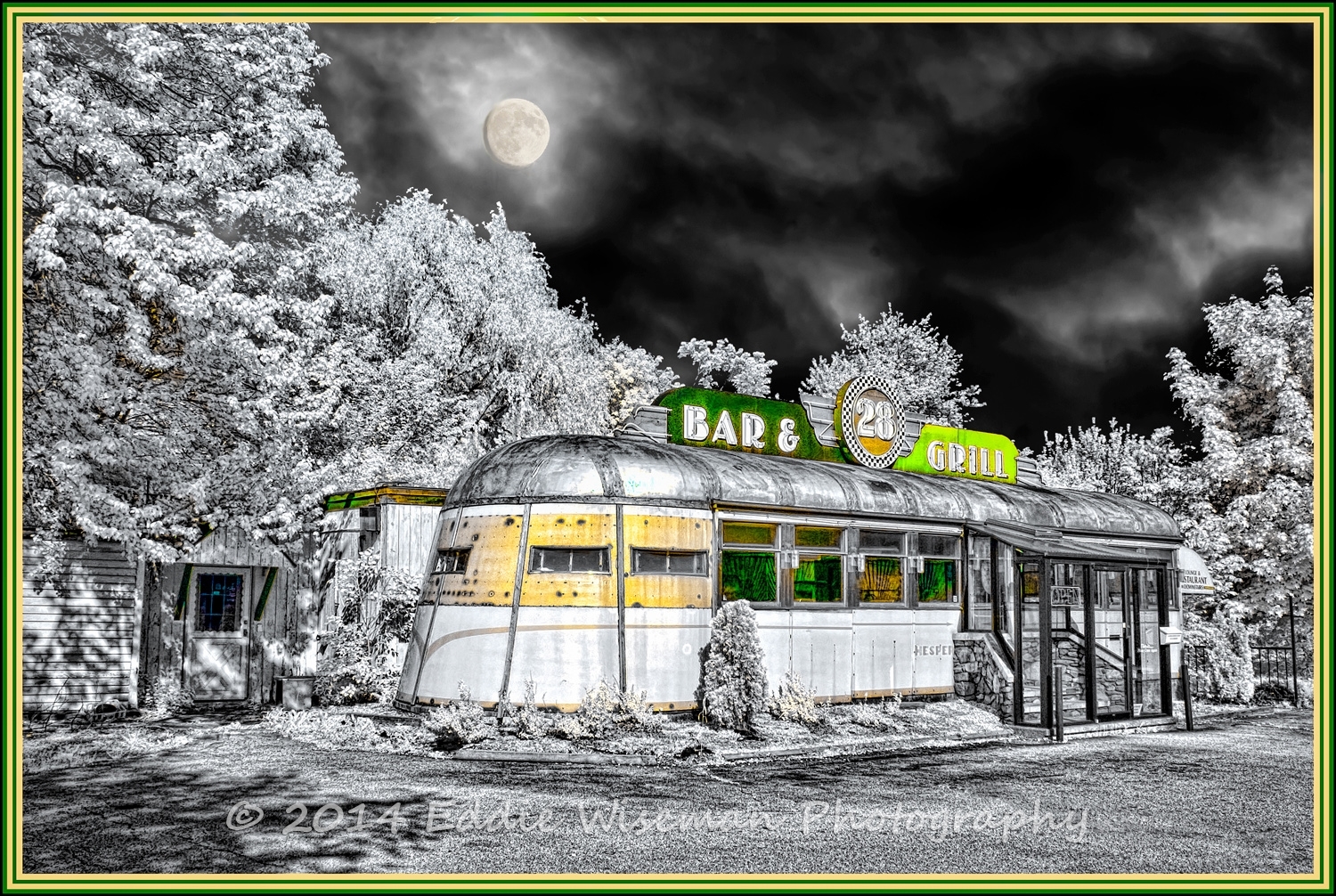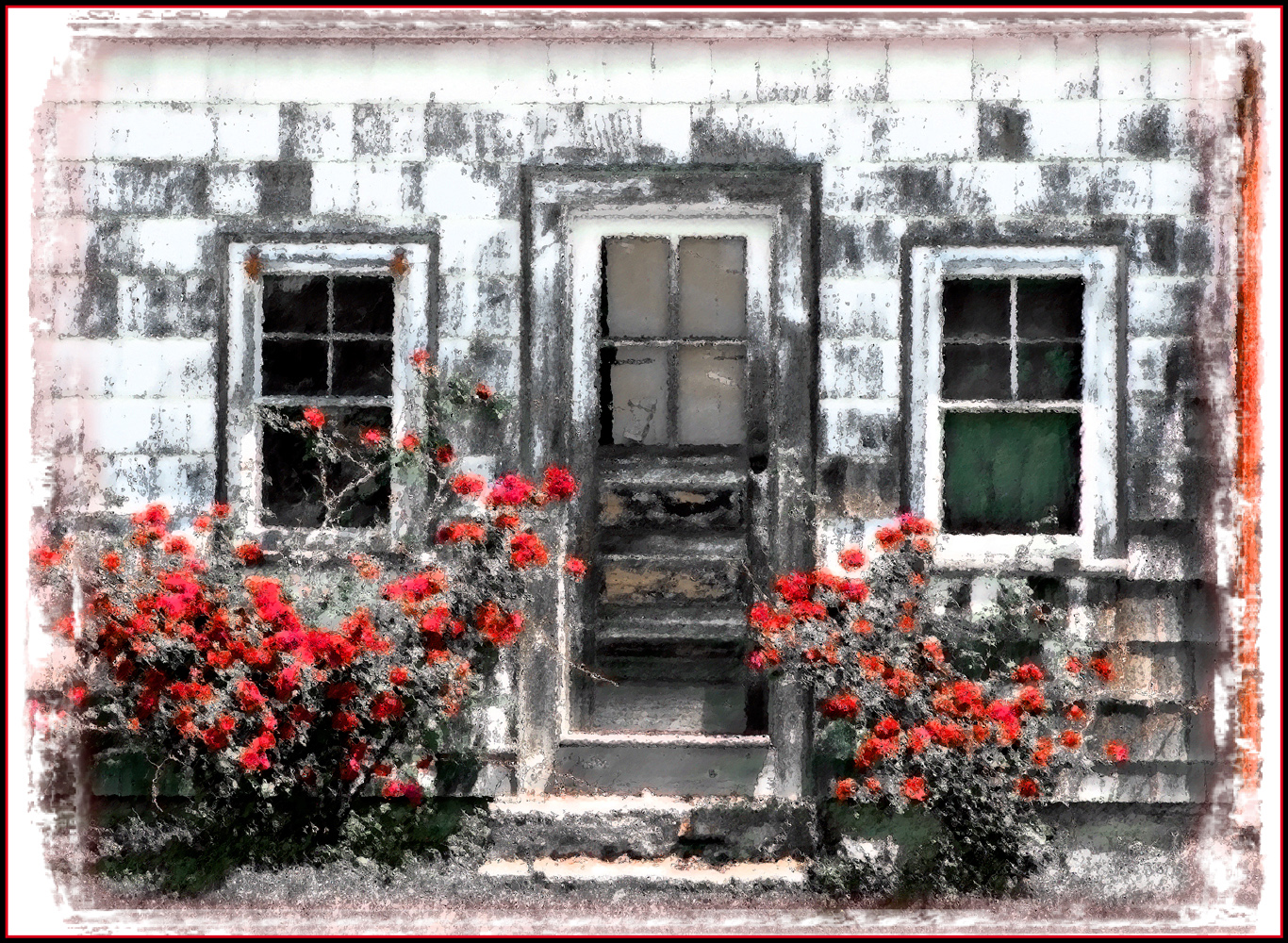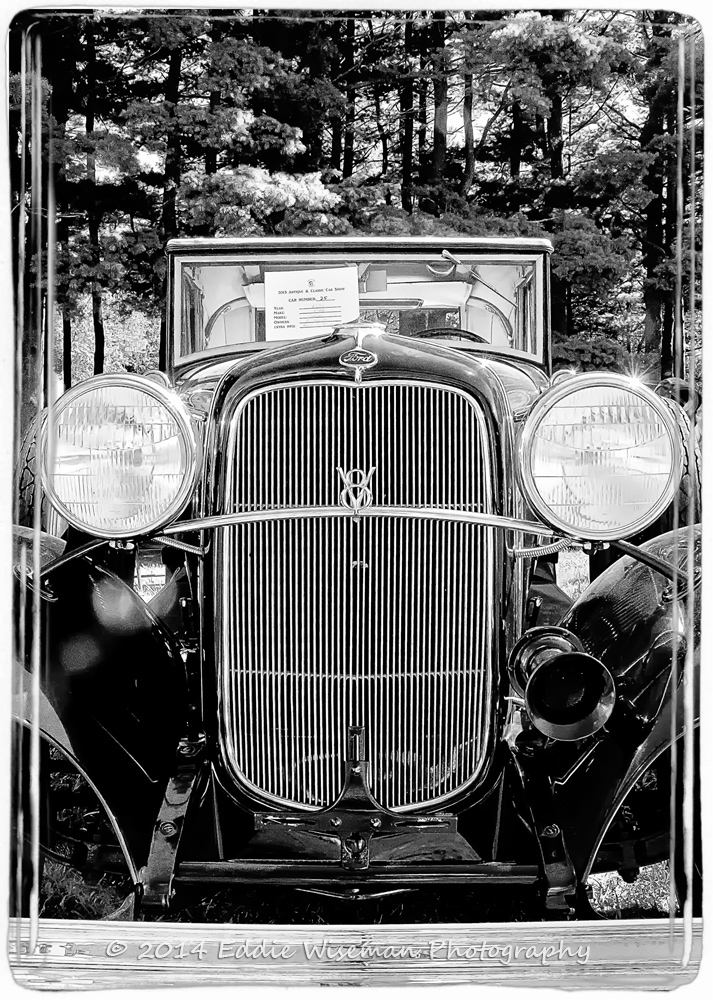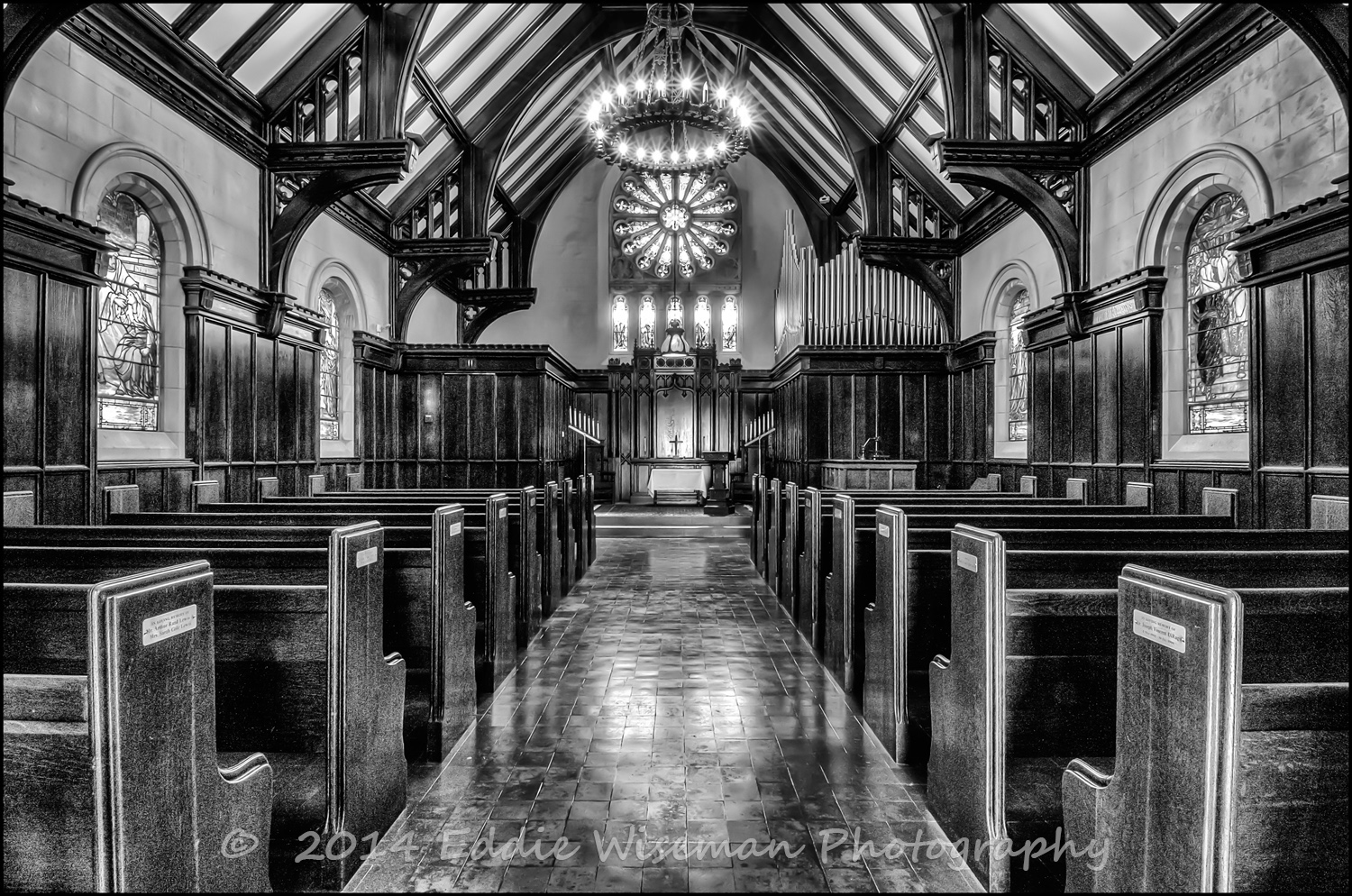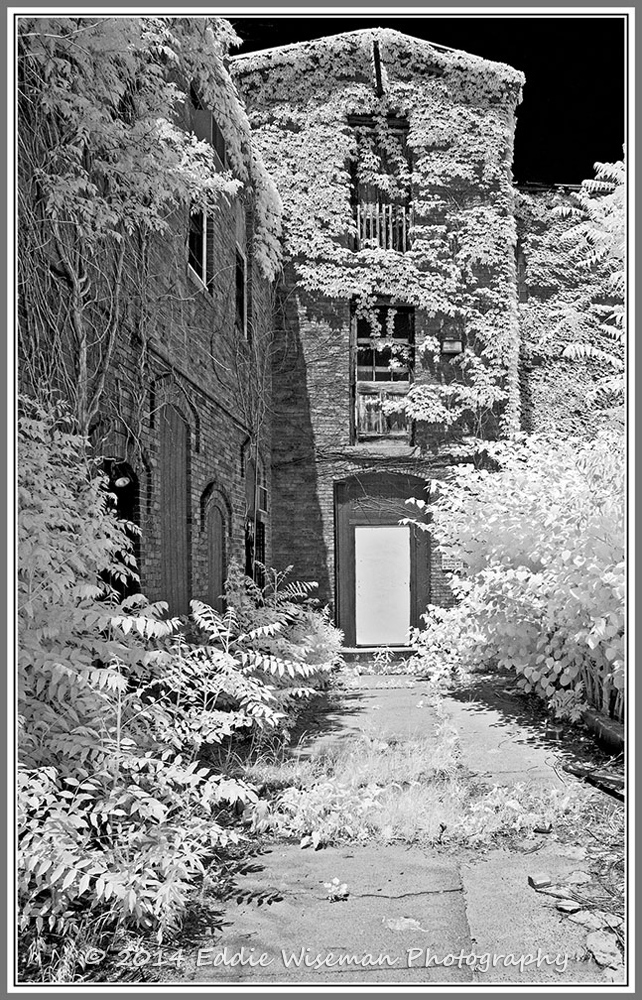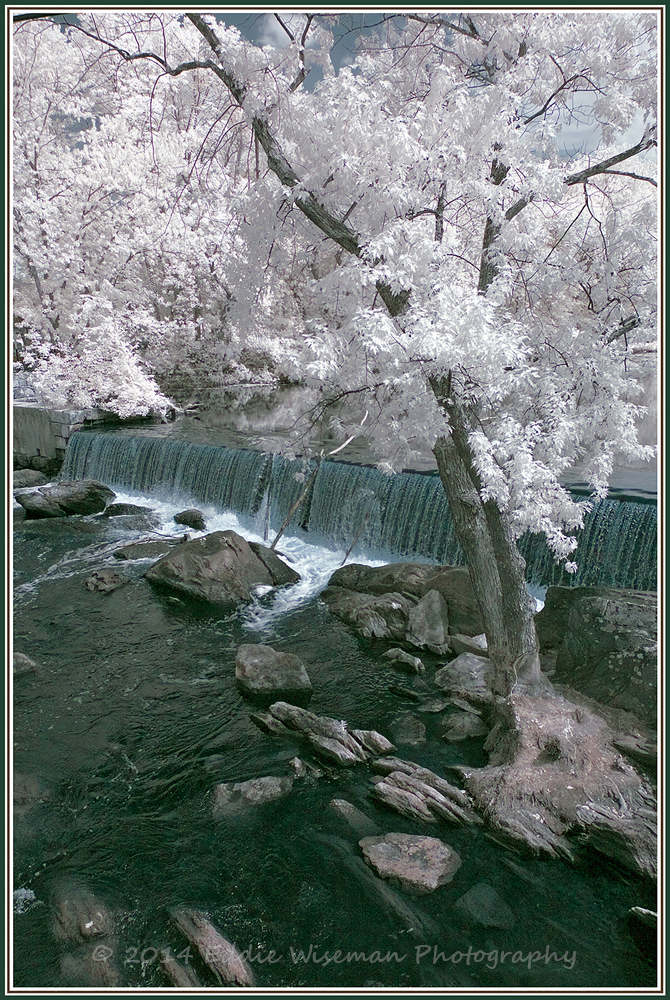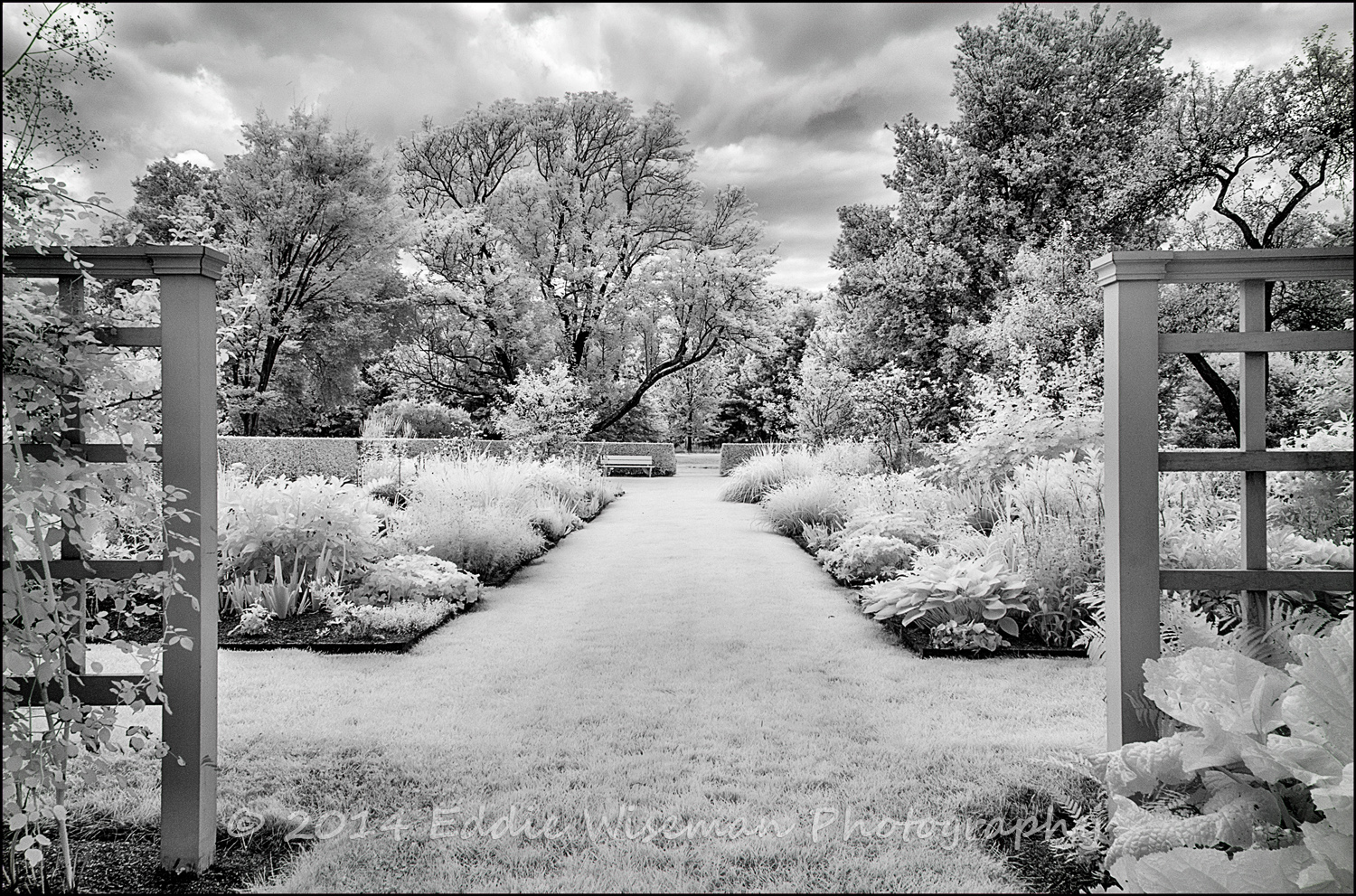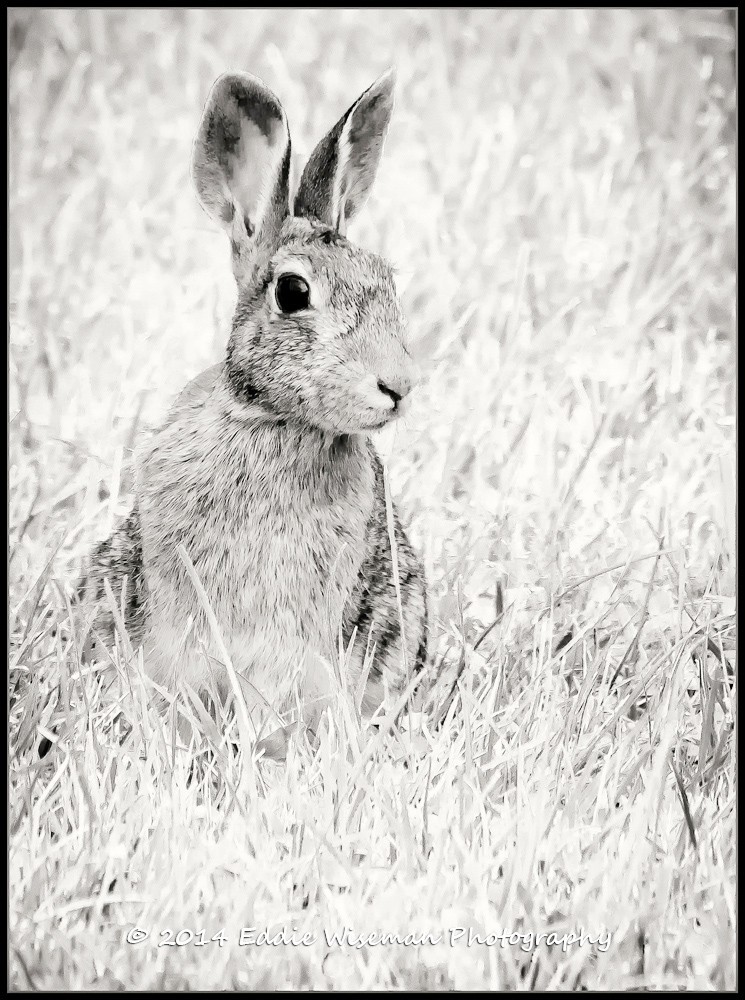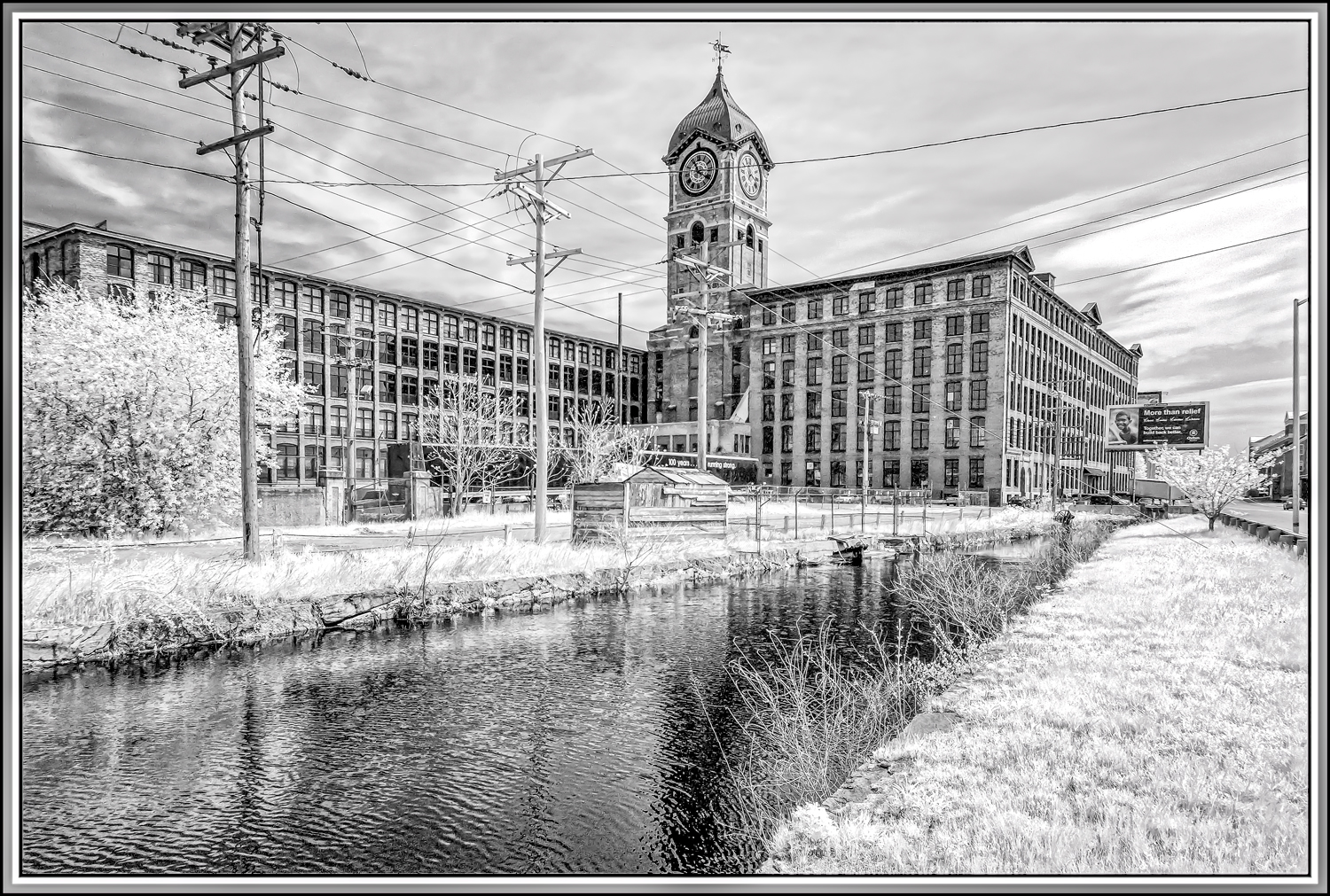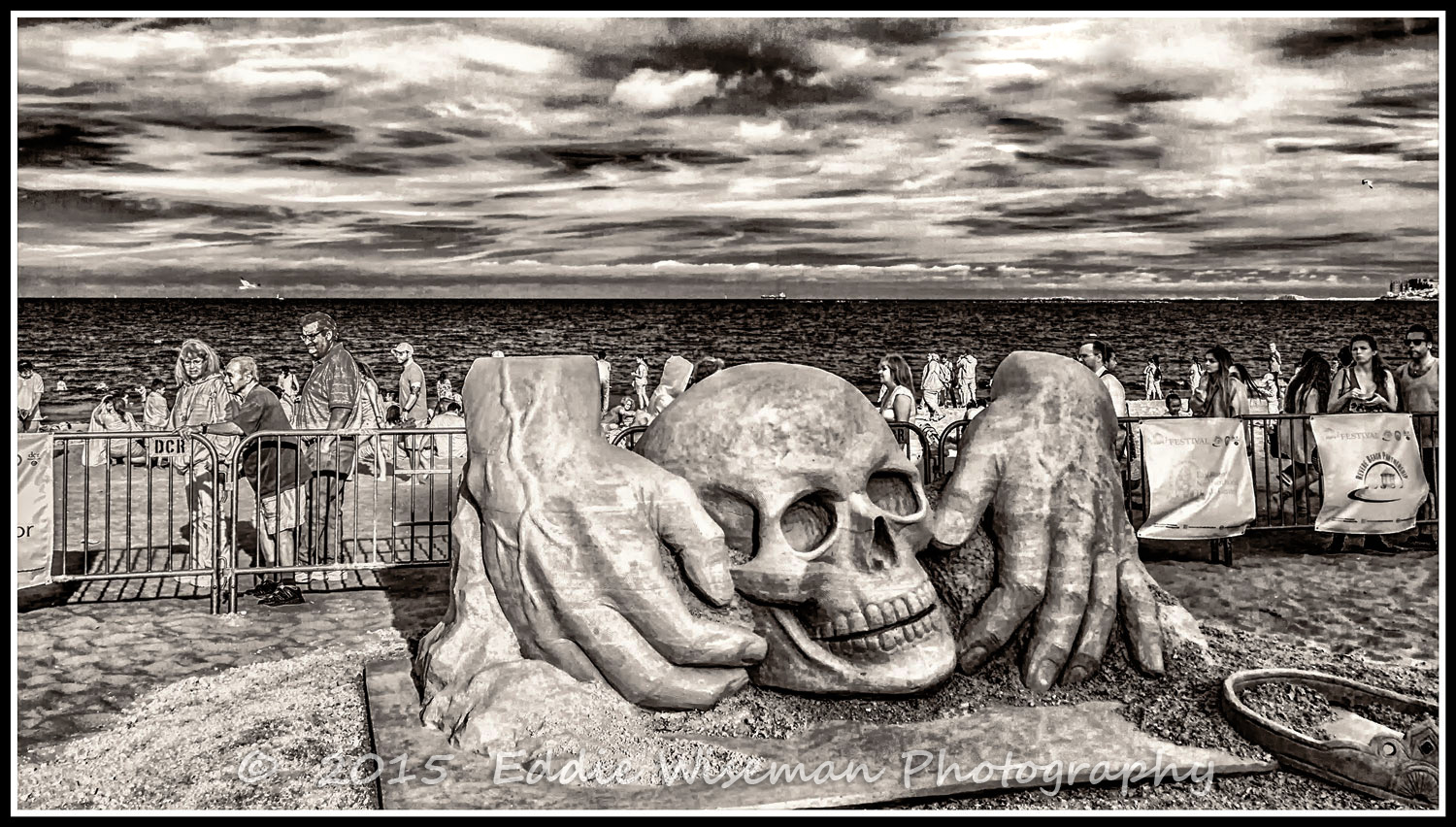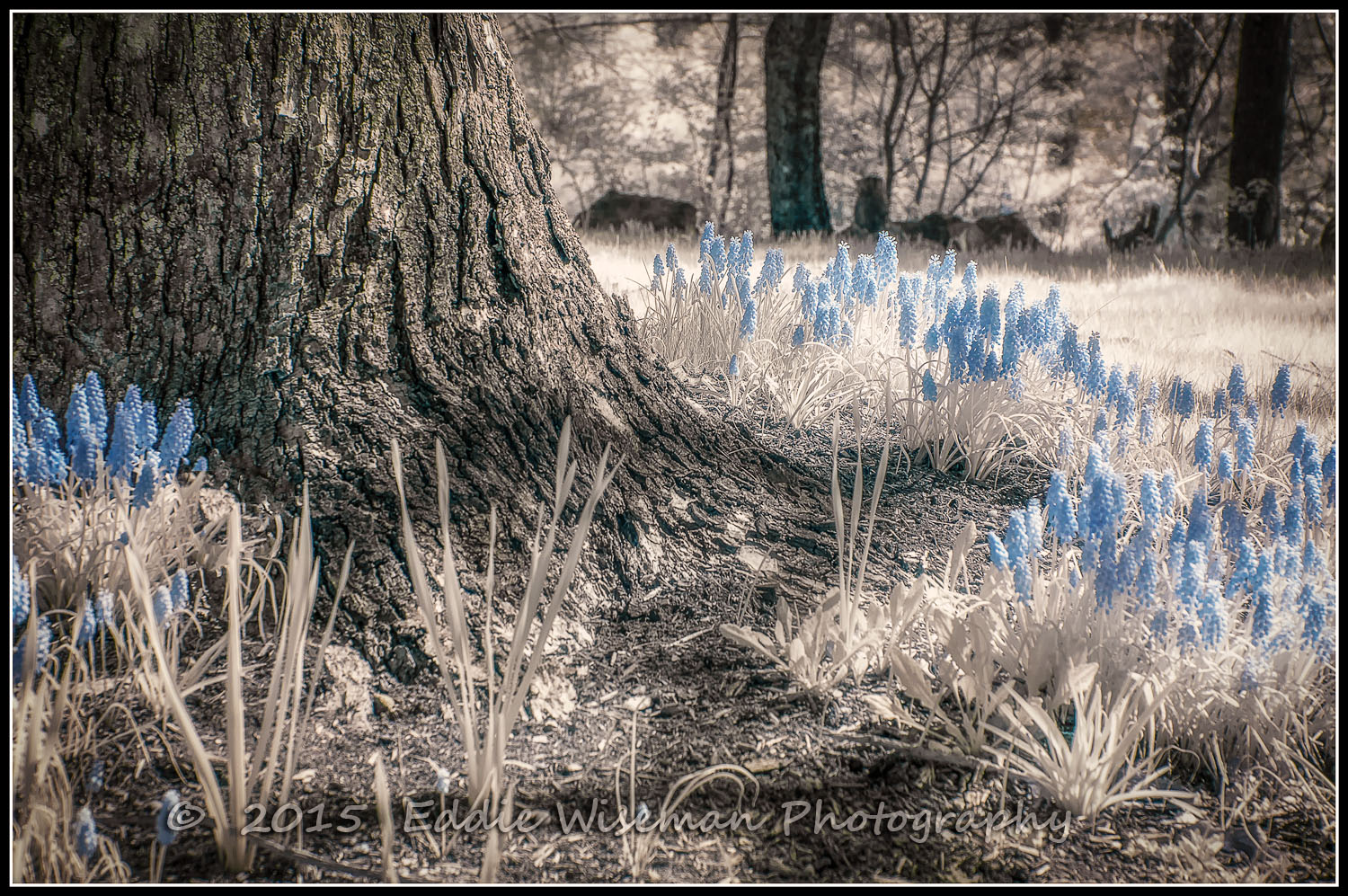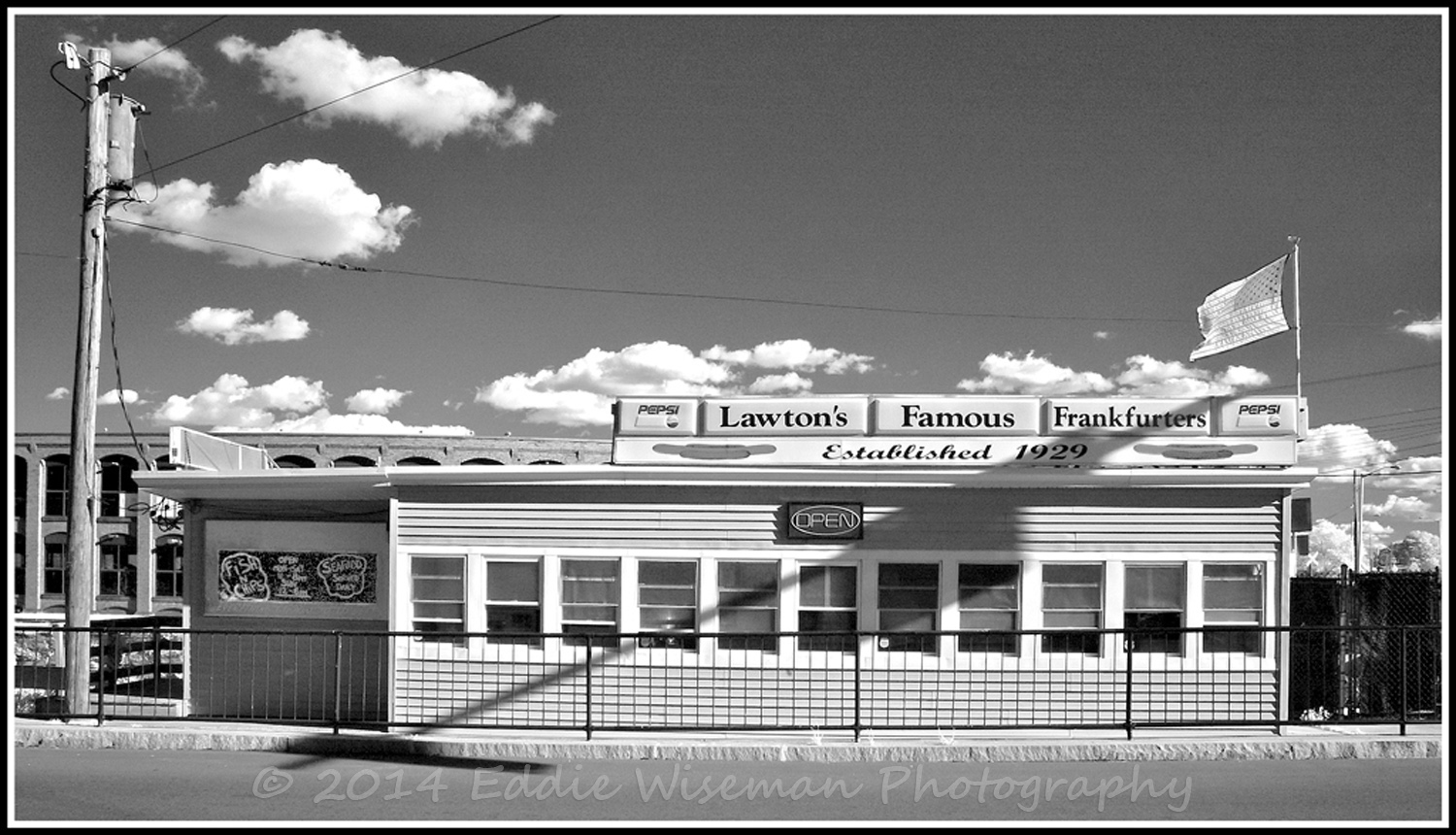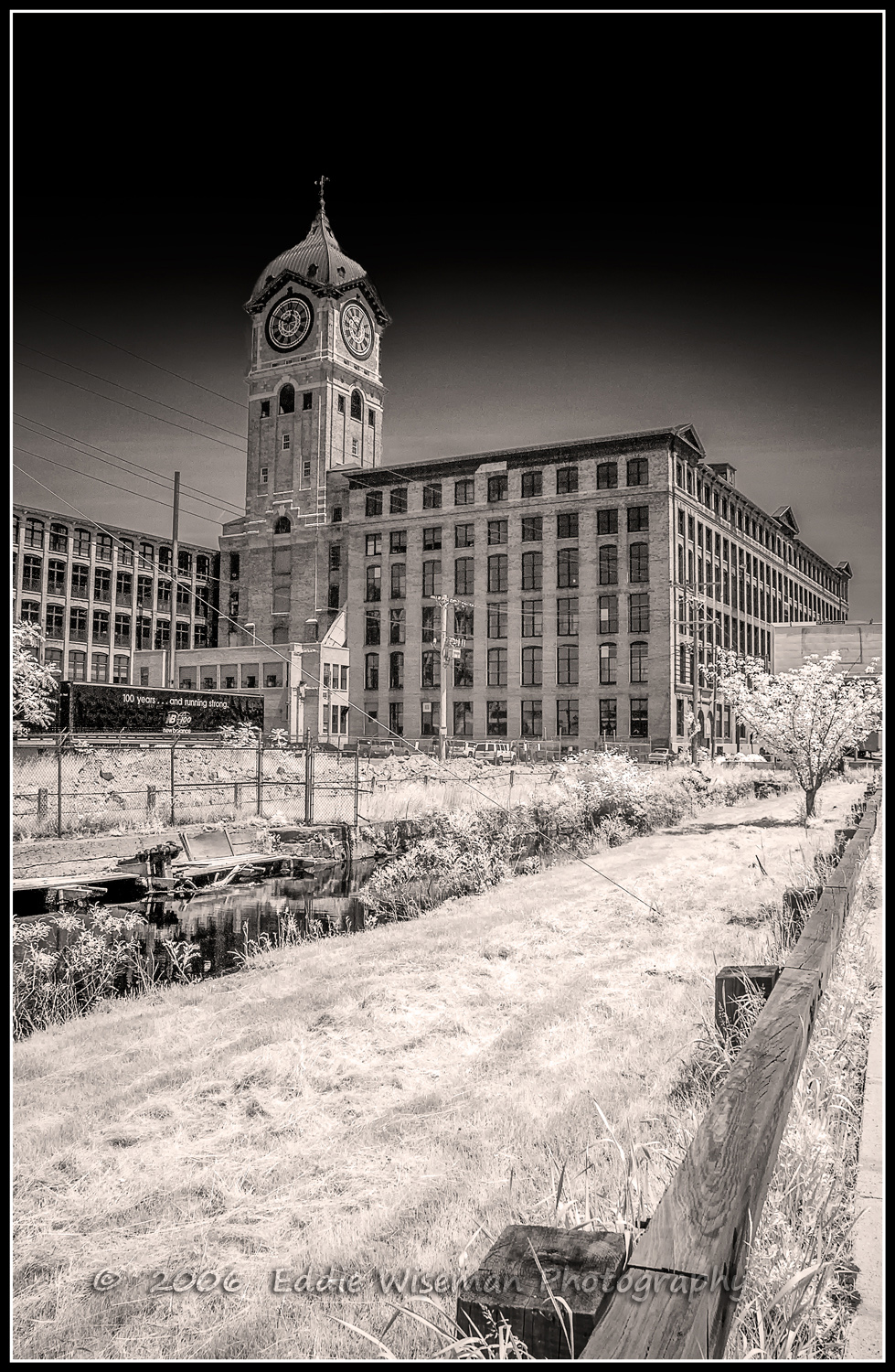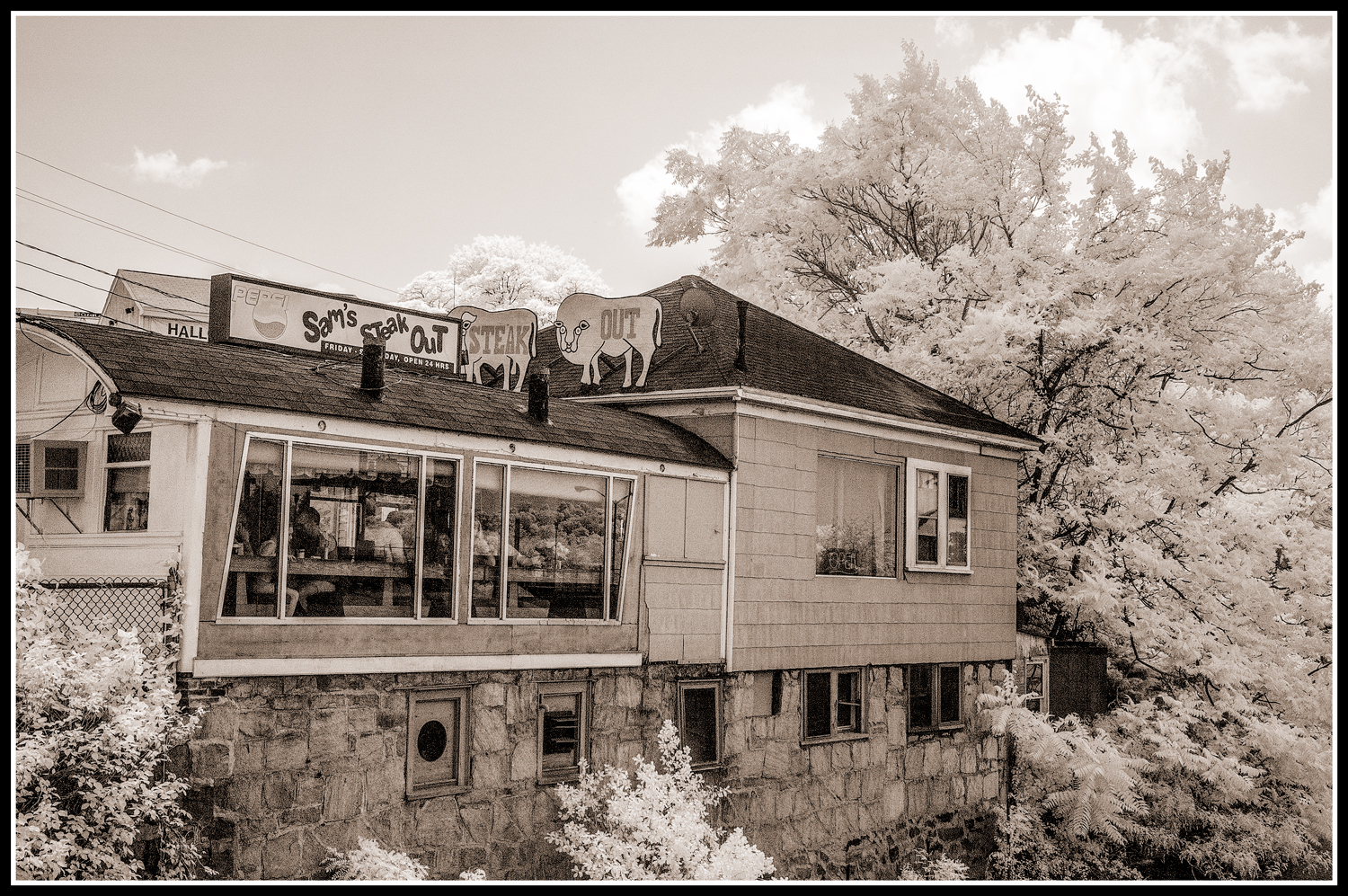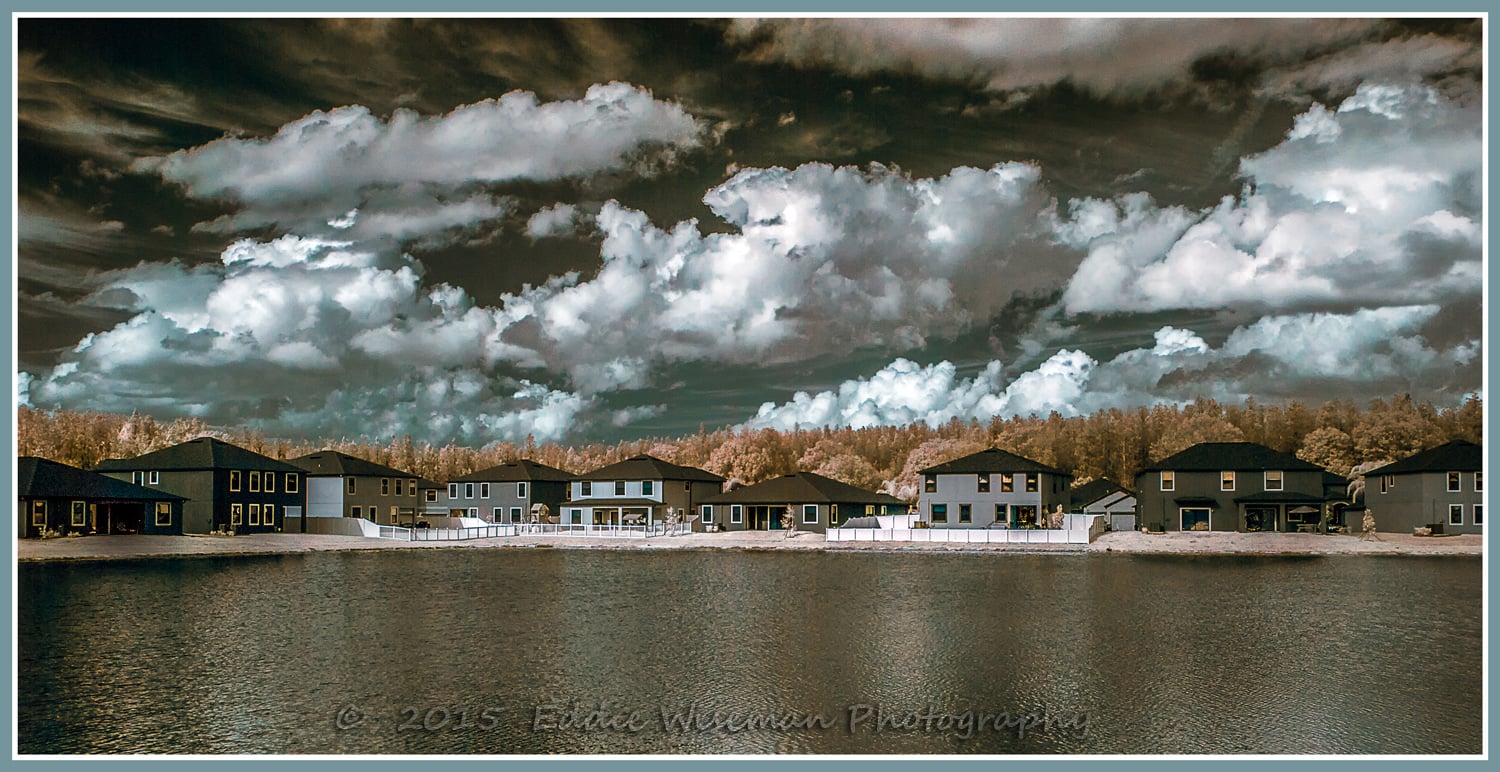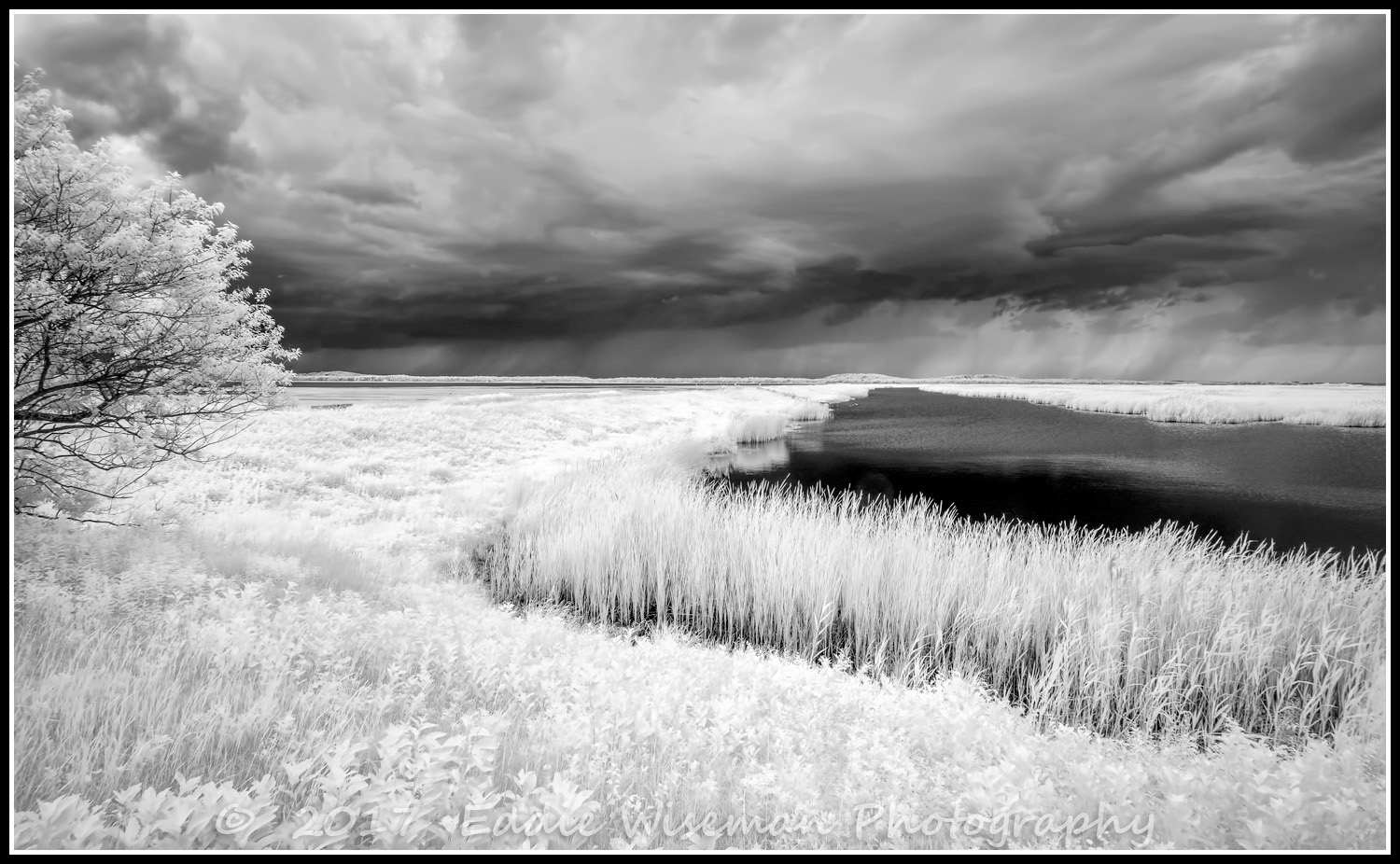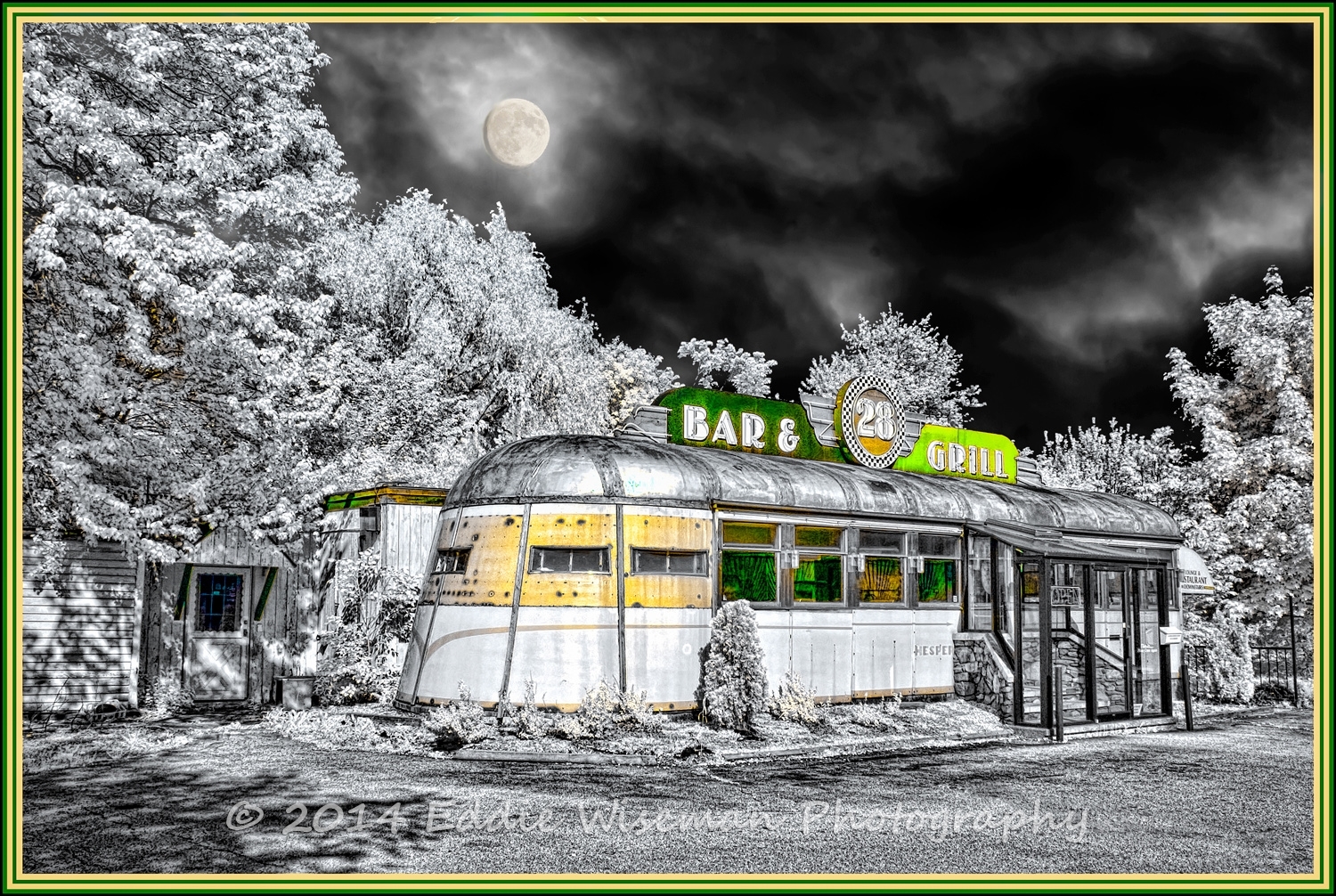 N SALEM DINER, Salem NH (Color Infrared)
Stevens-Coolidge Infrared#1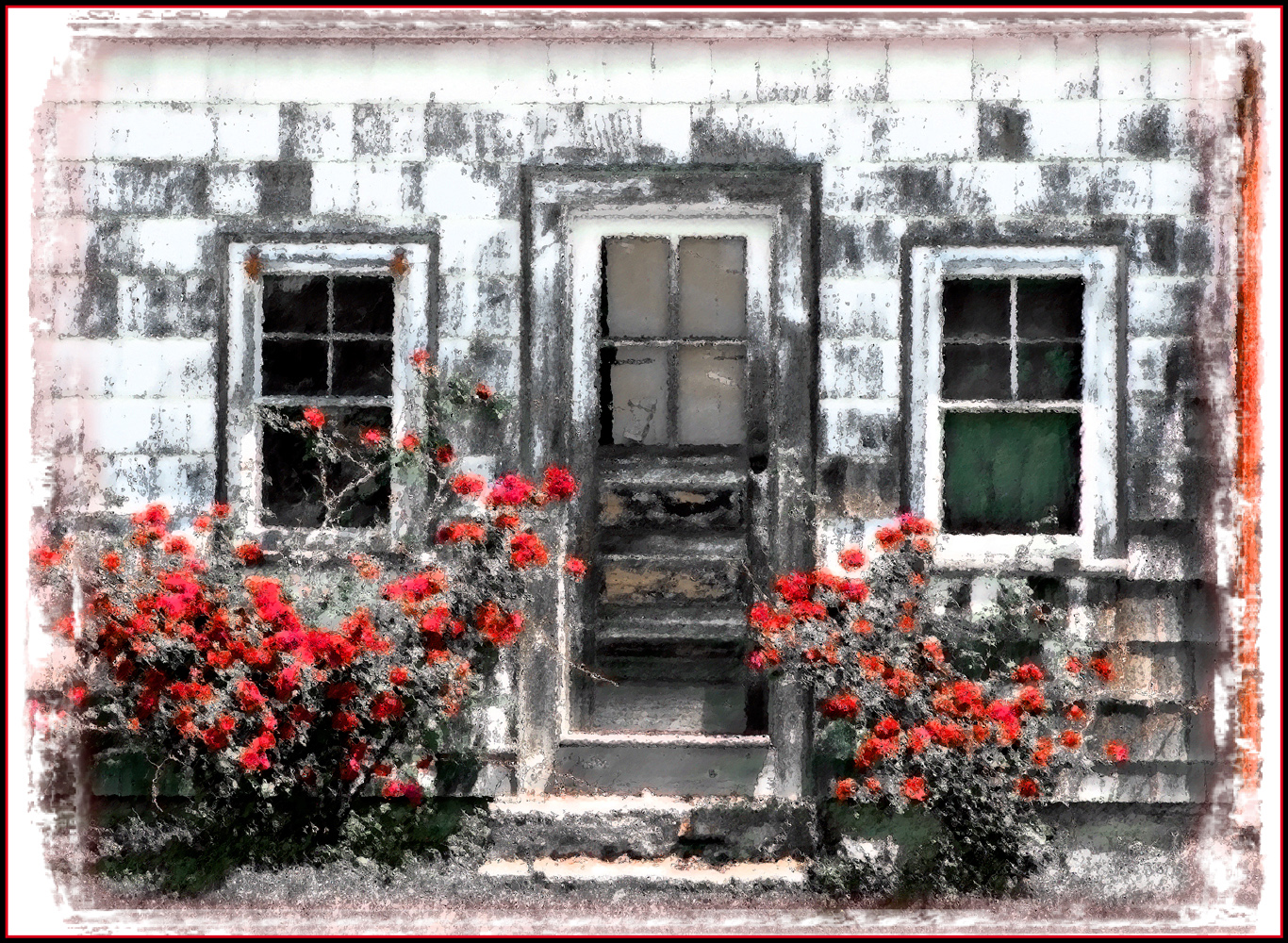 "Ten Acres for Sale"-Andover, MA (colored infrared)
Nuthatch Defying Gravity( Monochrome)
Yellow Garden Spider (B&W Monochrome)
Rowes Wharf at Nite- Boston, MA (monochrome)
"Abandoned House" Andover, MA (monochrome)
Fall Daisy Leaves in Frost (Monochrome)
Eastern Coyote Resting- Andover, MA (monochrome)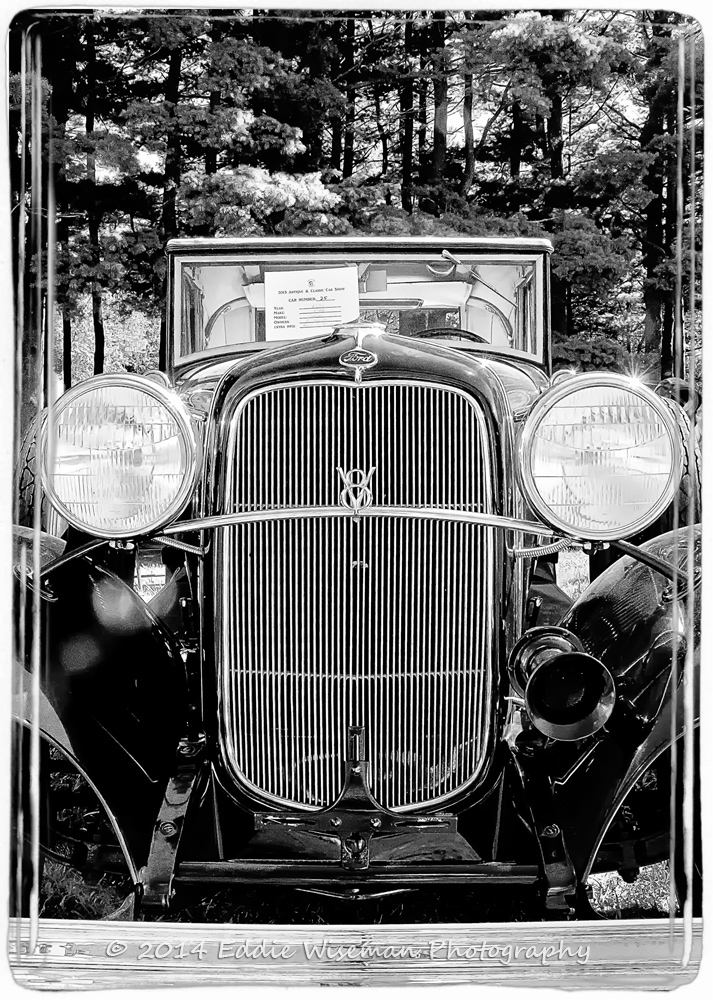 Antique Ford (monochrome)
Chevrolet from the Late 40's-(monochrome)
Truro Morning #1, Cape Cod, MA (monochrome)
Green-Eyed Korat in Window-Cape Cod MA (monochrome)
Lighthouse #2 Truro MA (monochrome)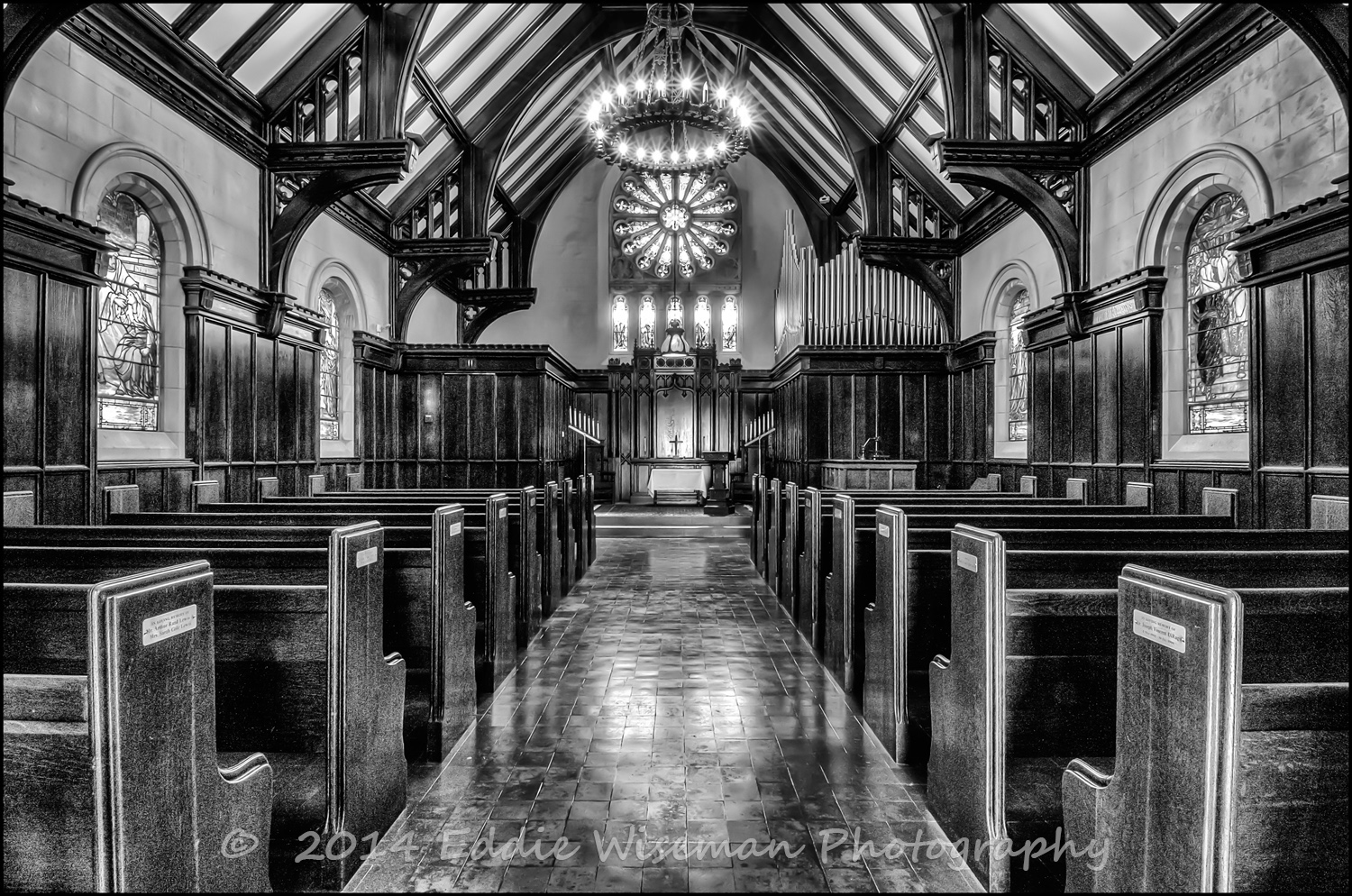 West Parsh Cemetery Chapel (monochrome)
"Preditor" Eastern Coyote (monochrome)
Ballardvale Reflections, Andover MA (infrared monochrome)
West Parish Cemetery Chapel( B&W Infrared)
McDowell Dam Walkway-Peterboro NH(monochrome)
SNOOZE at NOON-Andover Park (monochrome)
Antique 40's Ford (monochrome)
Truro Morning #3, Cape Cod, MA- (monochrome)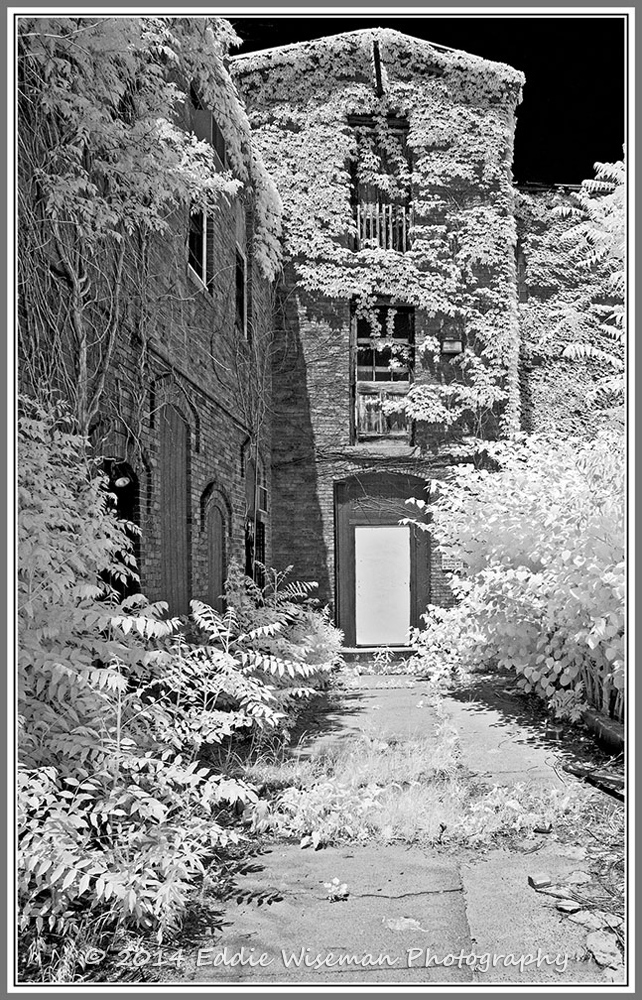 Urban Decay-Lawrence MA ((infrared)
West Parish Cemetery Chapel-(blue infrared)
Bridge over the Merrimack, Lawrence,MA (color infrared)
This is an image of what I believe is a railway trestle bridge over the Merrimack River as viewed from the road bridge on South Broadway in Lawrence, MA. Image captured with a dedicated infrared camera in 2006, and re-processed in 2015 using Adobe Photoshop, and NIK Viveza.
Antique Buick with side-mounts-(monochrome)
The "NEW" Town Hall, Andover, MA, (B&W Infrared)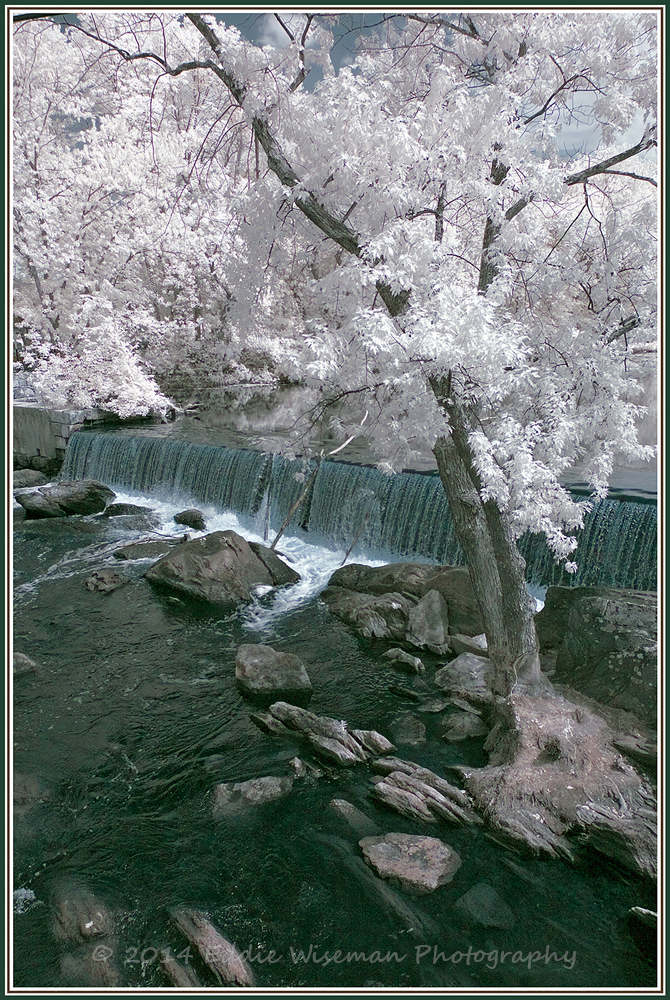 Concord River Falls-Billerica MA ( blue infrared)
Twin Stacks, Lawrence, MA (infrared monochrome)
Lawton's Famous Frankfurters-Lawrence MA (infrared)
"ALONE" MGH "Etherdome" Boston, MA (infrared)
Concord River Falls #2-Billerica MA ( infrared monochrome)
West Parish Cemetery #1 (infrared monochrome)
West Parish Cemetery #2 (monochrome infrared)
West Parish Cemetery Chapel (blue infrared)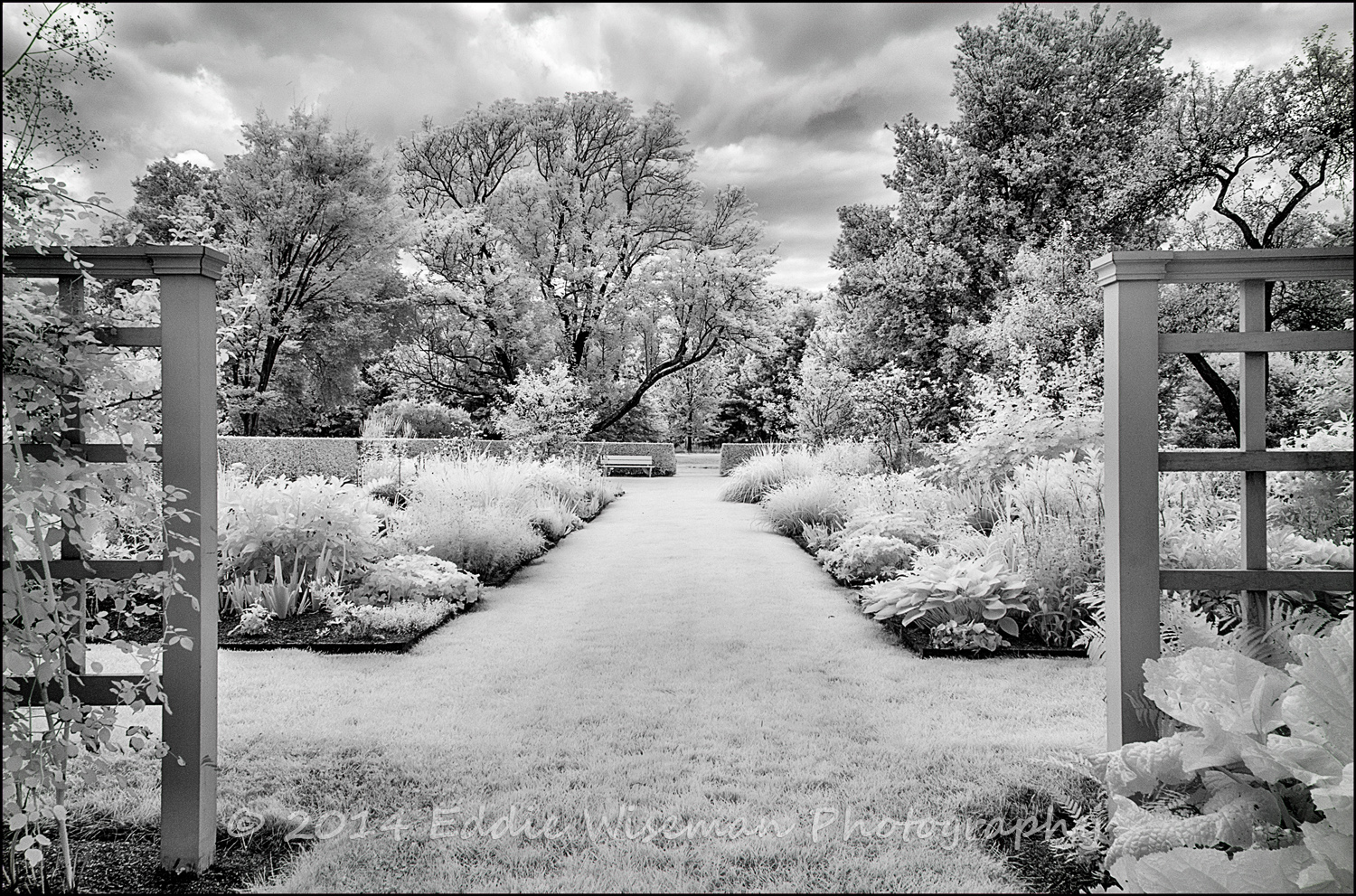 Stevens-Coolidge Estate Infrared #4 (monochrome)
Stevens-Coolidge Estate (infrared # 2 in blue)
"All Comfy" on Mommy's Foot (monochrome)
Antique Kaiser Darrin-(manipulated monochrome)
Snowy Gate-West Parish Cemetery-Andover, MA
Snow Trees Andover, MA- (monochrome)
Gray Squirrel going nuts-Andover, MA (monochrome)
Shawsheen River Dam, Andover, MA (monochrome)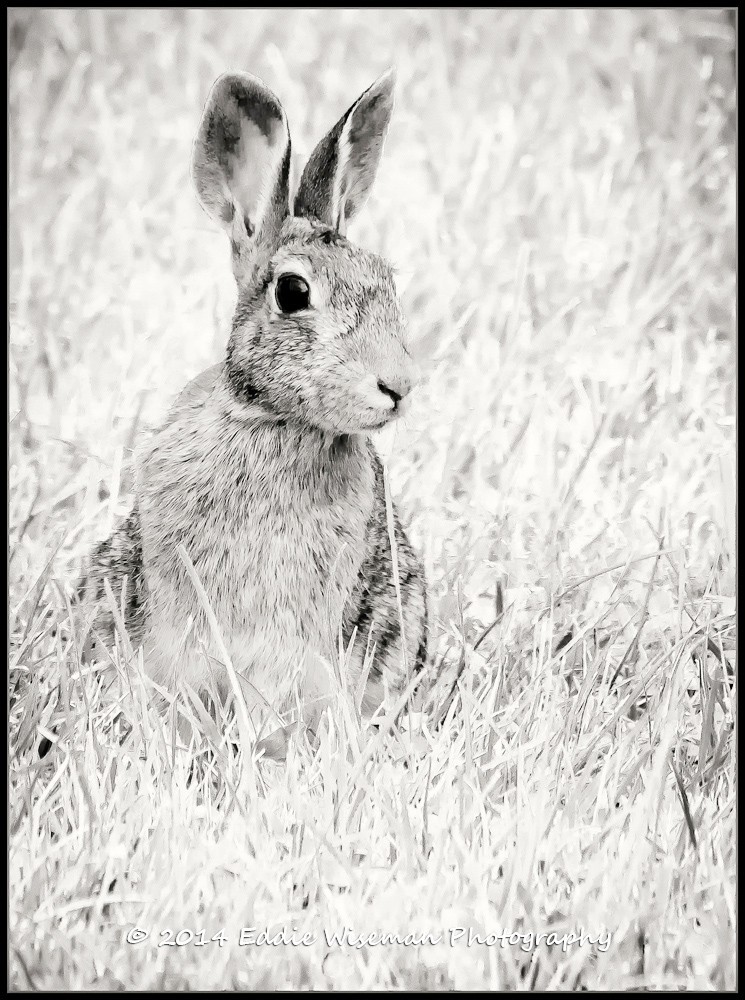 Rabbit in the Field-Andover,MA (monochrome)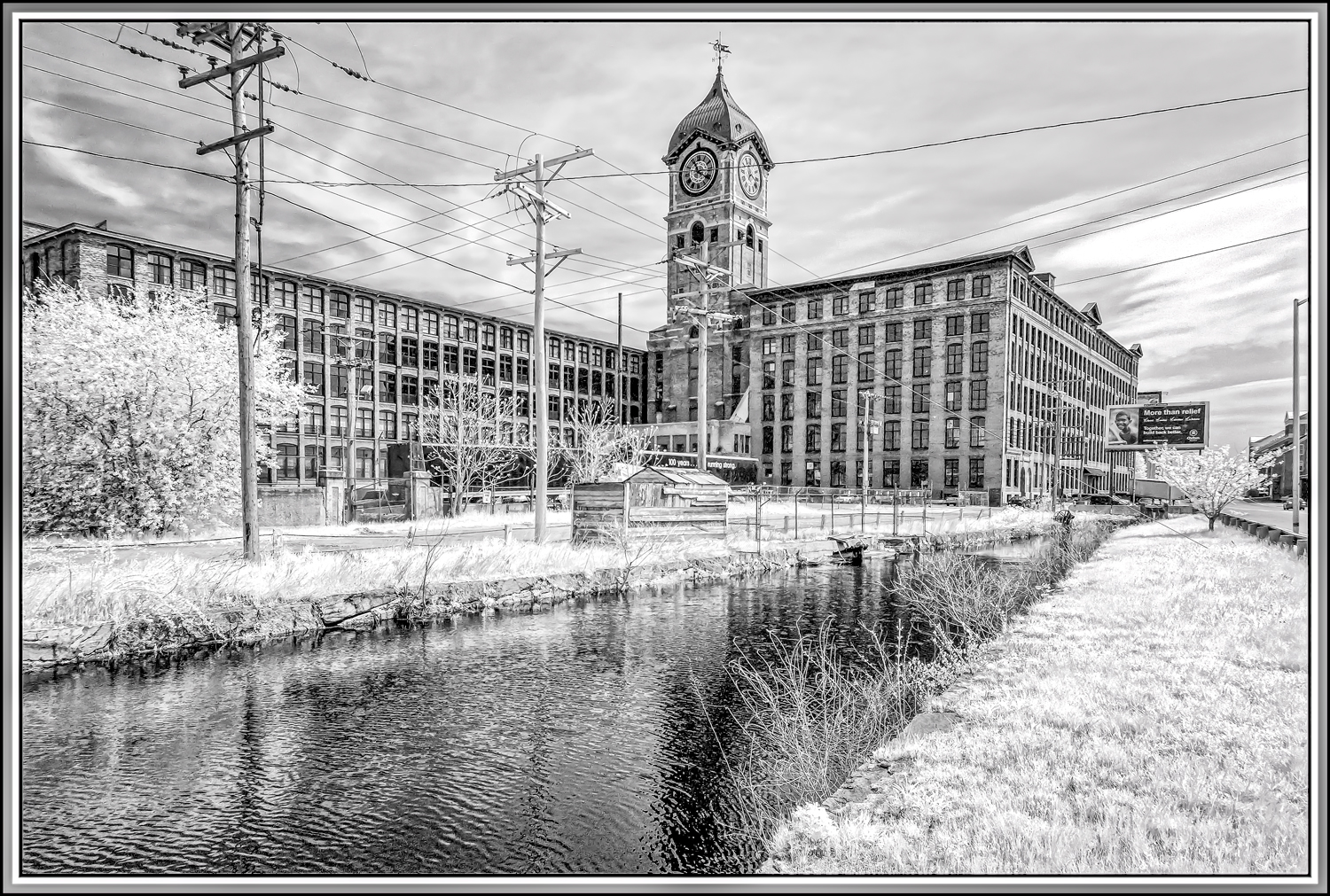 Clock Tower at the Canal-Lawrence, MA (infrared)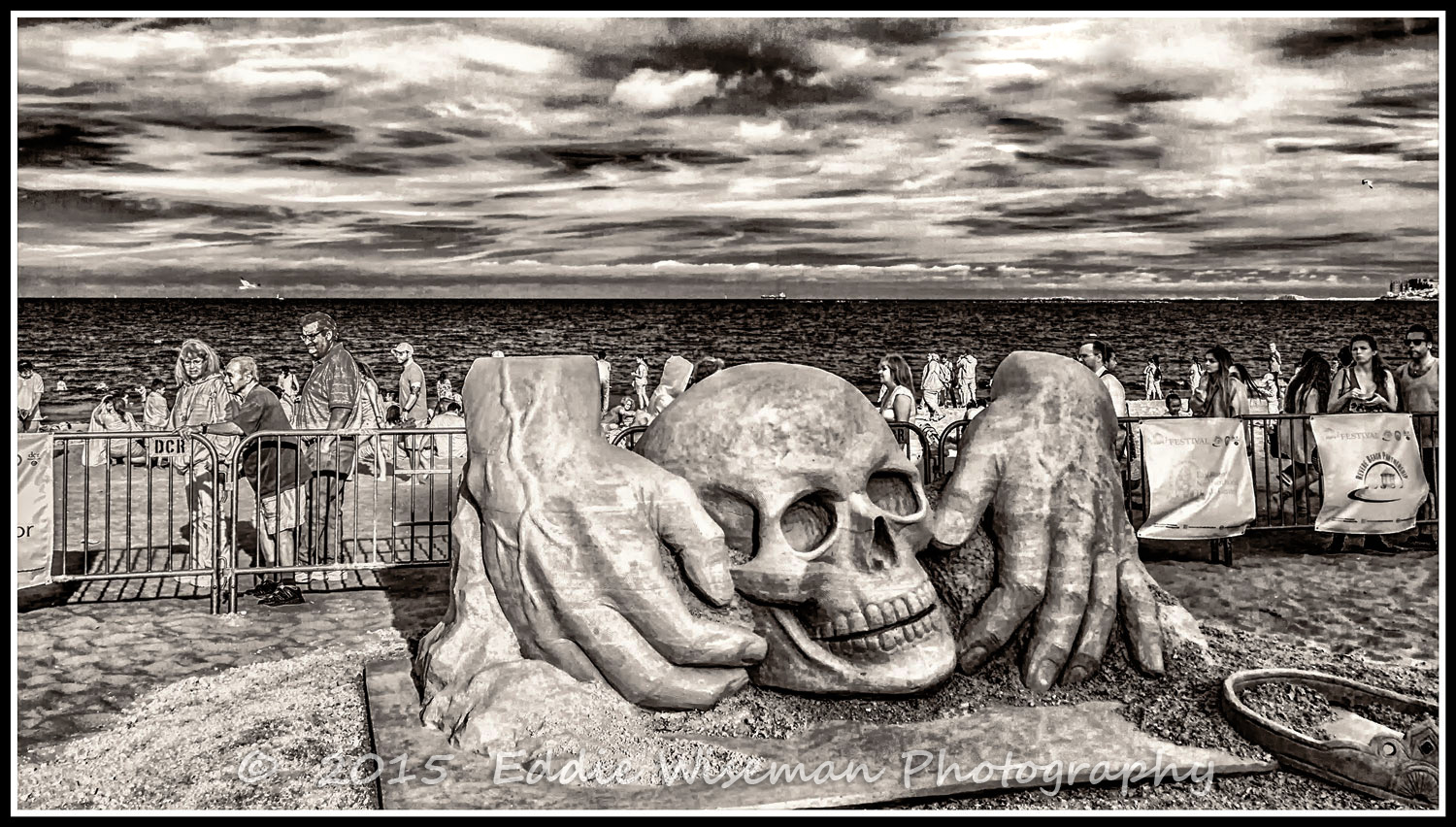 SAND SCULPTURE in black and white, Revere, MA 2015
The Sand Sculpture on Revere Beach Ma, which is held each year attracts approximately 800 K visitors . There were same "amazing" pieces of sand art displayed by some very talented artists. This one was one of my "FAVES", and I elected to shoot it as a black and white Infrared image! really neat what can be done in infrared on an image like this!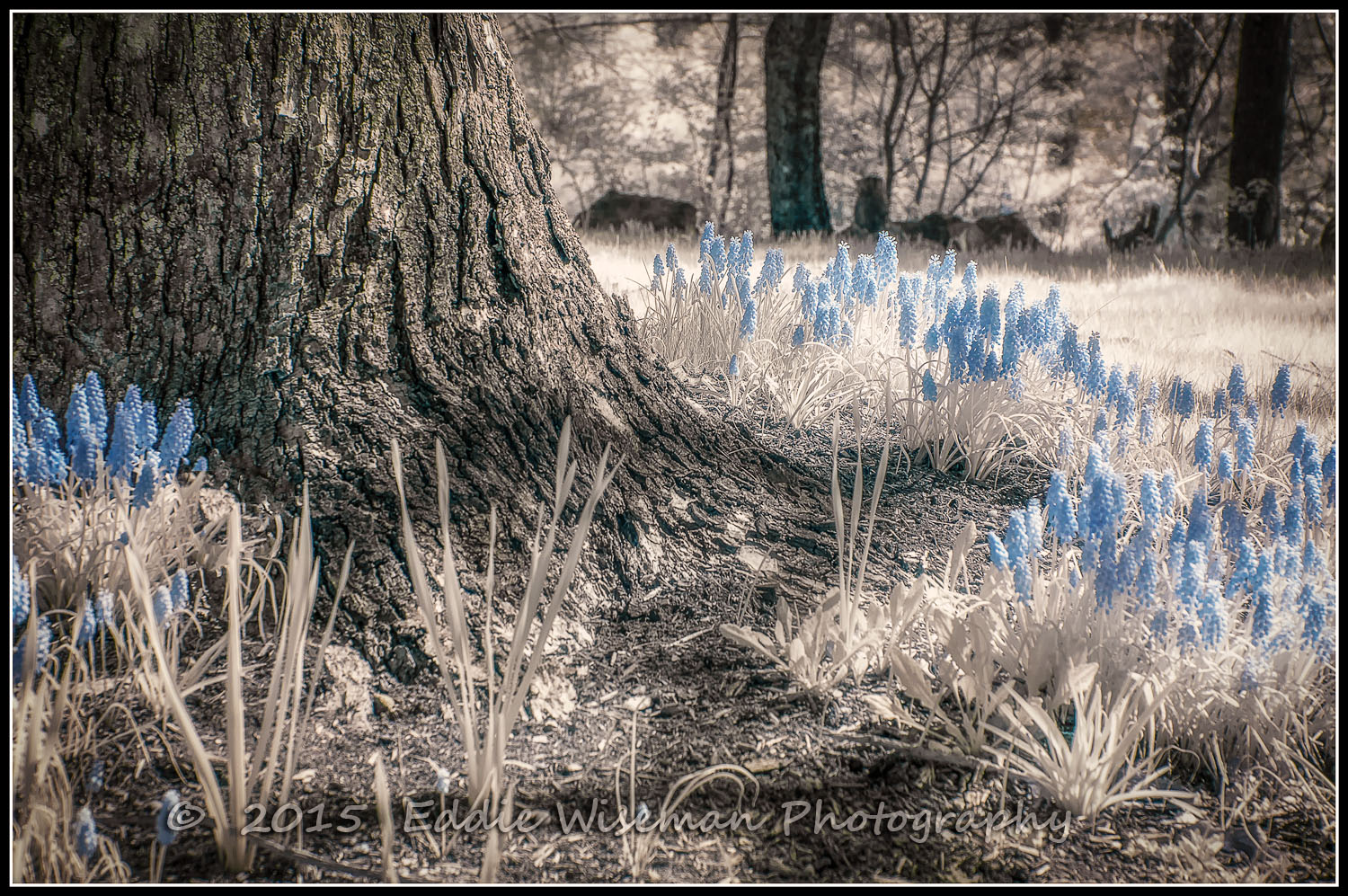 TREE TRUNK with BLUE FRIENDS. Andover MA circa 2004
While going over my "library " of un-processed "INFRARED" images from the past, this simple "tranquill" scene caught my eye, and I went forward to see this photo to completion! Original image captured ( I think?) in 2004.
This picture would make a GREAT Wall-Print at 12"x18" in an 18"x24" frame, double matted, under glass and ready to hang!!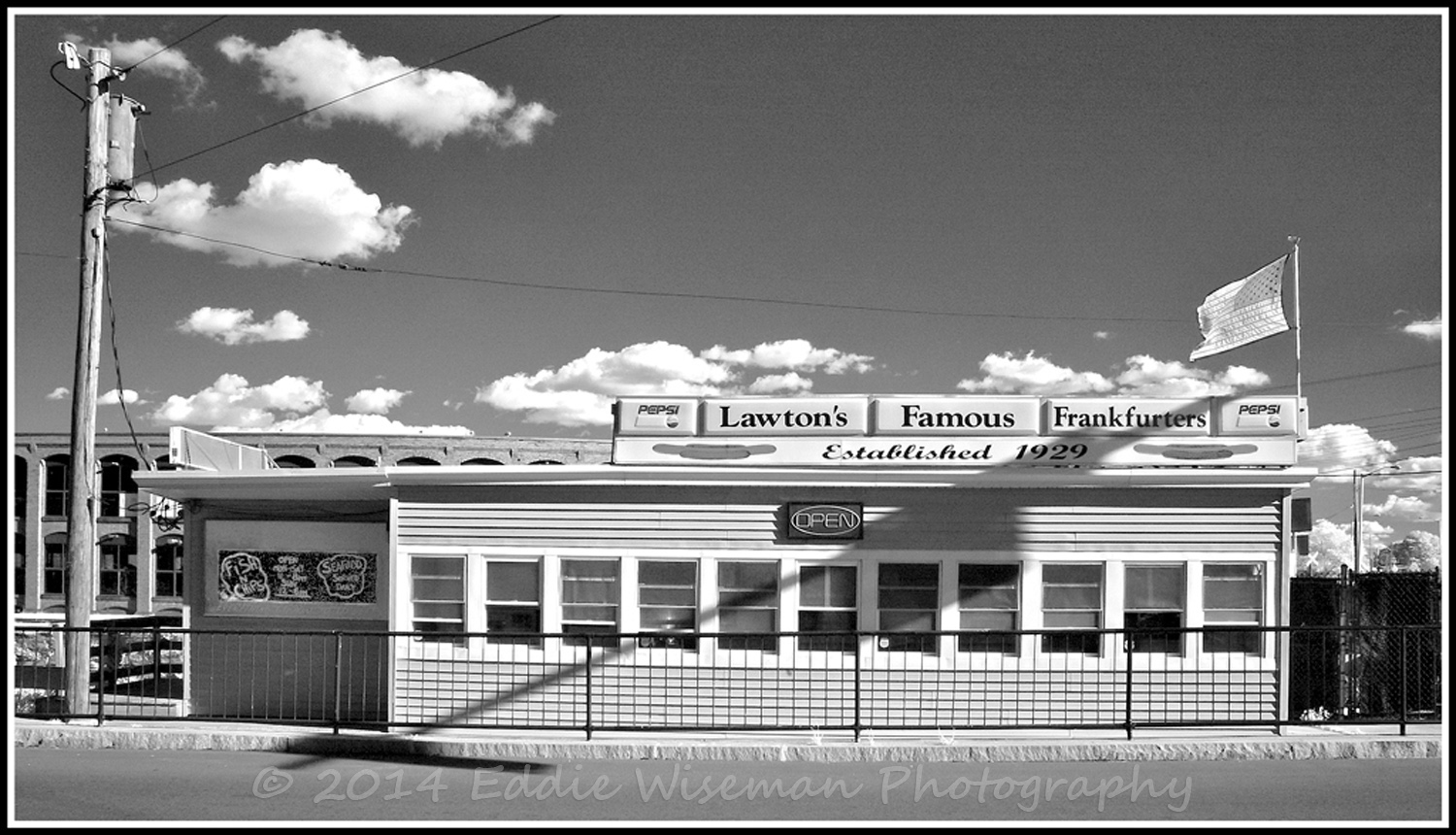 LAWTON'S FAMOUS FRANKFURTERS, (infrared) Lawrence, MA circa 2006
Here's yet another Lawrence MA "landmark" on the "canal" at the beginning of Canal Street in the city..Was in business since 1929 serving up foot- long franks, fried seafood and other fare. Changed hands the last 4 or 5 years, and is no longer called "Lawton's". Image created with my infrared converted camera.. I "saw" this as a Black and White Image in my mind's eye.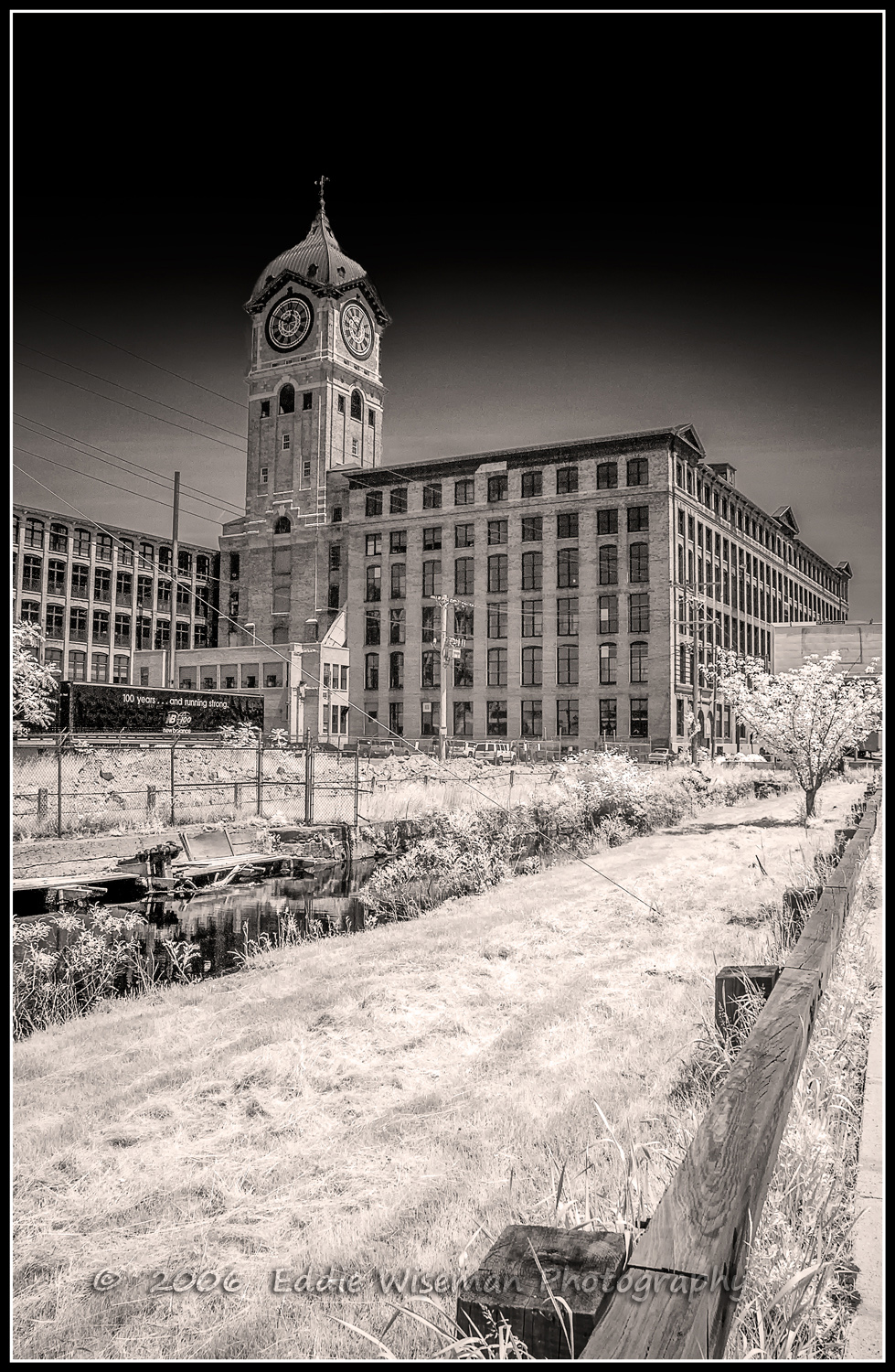 LAWRENCE CLOCKTOWER, Lawrence, MA(infrared) circa 2006 st
There is one landmark that can be seen most anywhere within the City of Lawrence, This view done with an infrared photographic technique that was taken from Merrimack street along the canal looking "west" toward the "TOWER" which is also adjacent to the current" NEW BALANCE Factory Shoe Outlet Store" ..I believe that their shoes were actually made in these adjacent buildings, before sending production "overseas" quite a few years ago.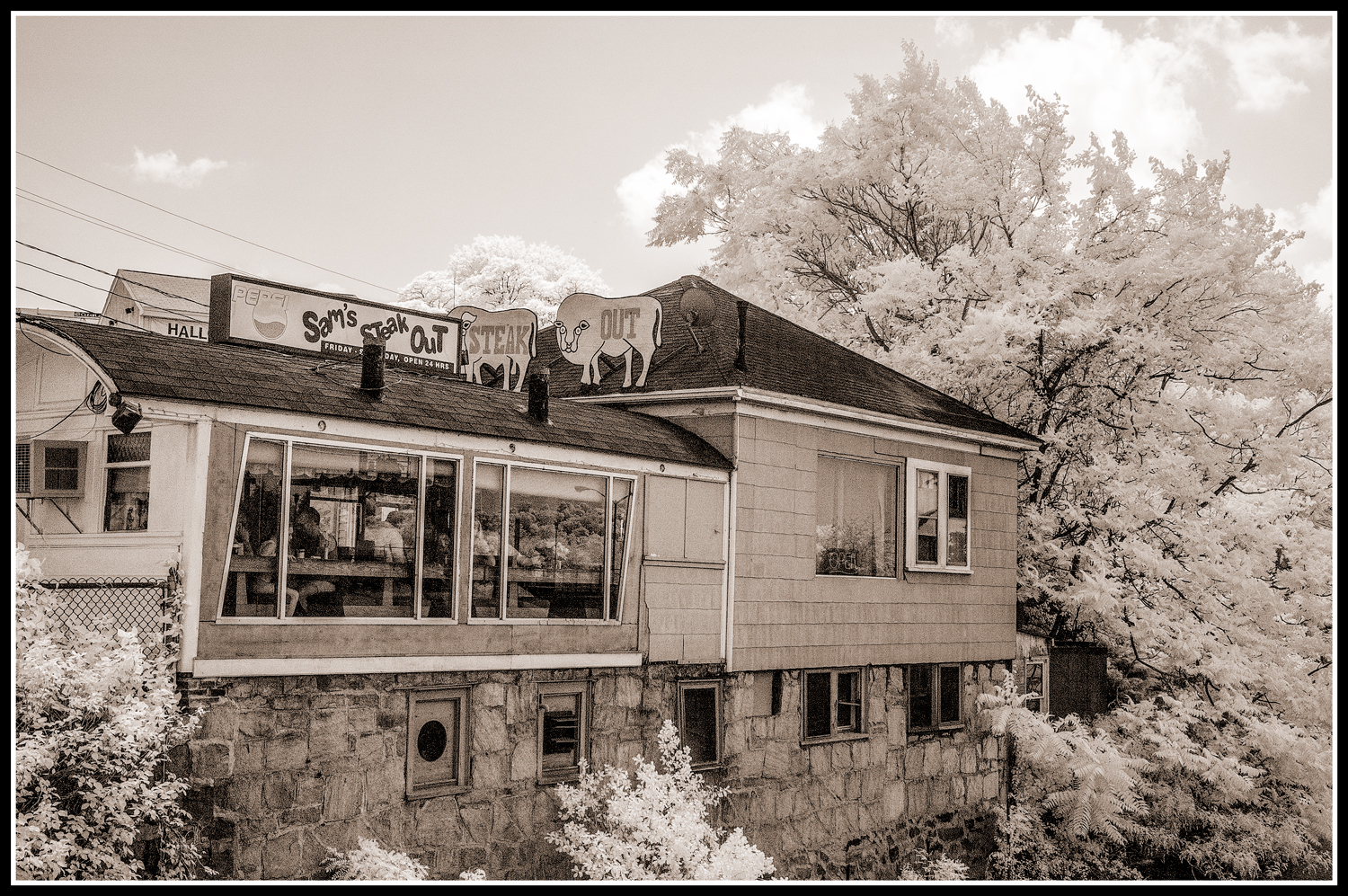 SAM'S STEAKOUT-LAWRENCE MA (infrared )circa 2006
SAM'S STEAKOUT Lawrence, MA (infrared) circa 2006
Locals here in the Lawrence MA area will remember when this iconic restaurant adjacent to the Merrimack River falls was a very busy place!..If I remember correctly, it was actually open 24 hours/day during the weekends. They made the BEST steak tip sandwich you could find. It has since become the "Three-Dog-Diner", and I have a feeling that it may no longer be open. I also remember SAM'S having a booth for many years making their great sandwiches at the TOPSFIELD FAIR!..Nothing's "forever"!!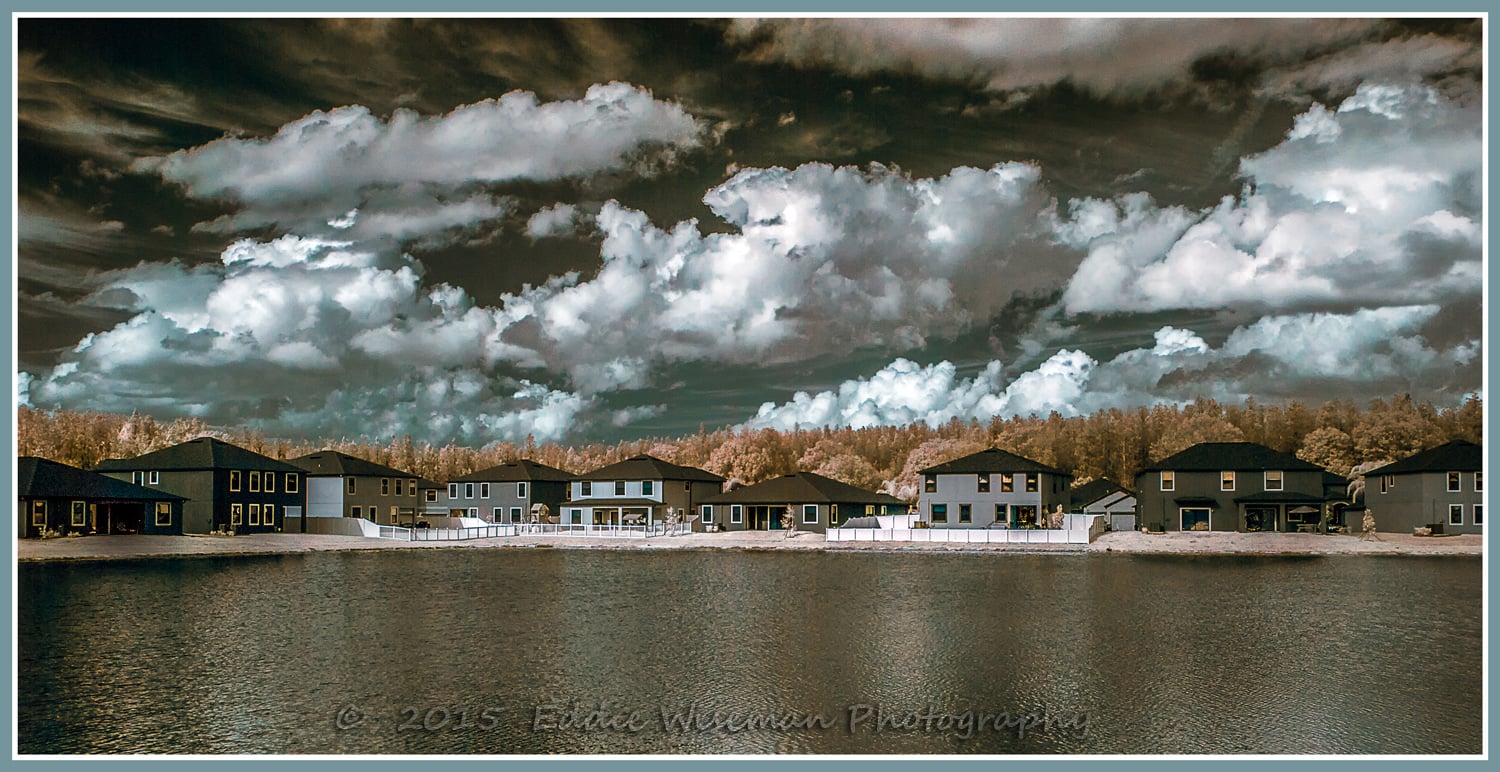 TRINITY RESERVE, Trinity FL, INFRARED 2015
I looked at the clouds hovering over the pond in Trinity FL on Christmas Day 2015, and was in awe of what I saw..But I also knew I could really make this image "COME ALIVE" if I engaged my infrared converted 10 MPXL Nikon D80 coupled with a super wide angle 12-24mm zoom lens. I took several shots, picked one, and ran it through some manipulations in Photoshop, which allowed me to fine-tune the image I had pre-visualized in my "mind's-eye" and the results of which are displayed here. This will become a GREAT on-the-wall piece of framed art in someones home or office. How might it look in a special place you may have in mind?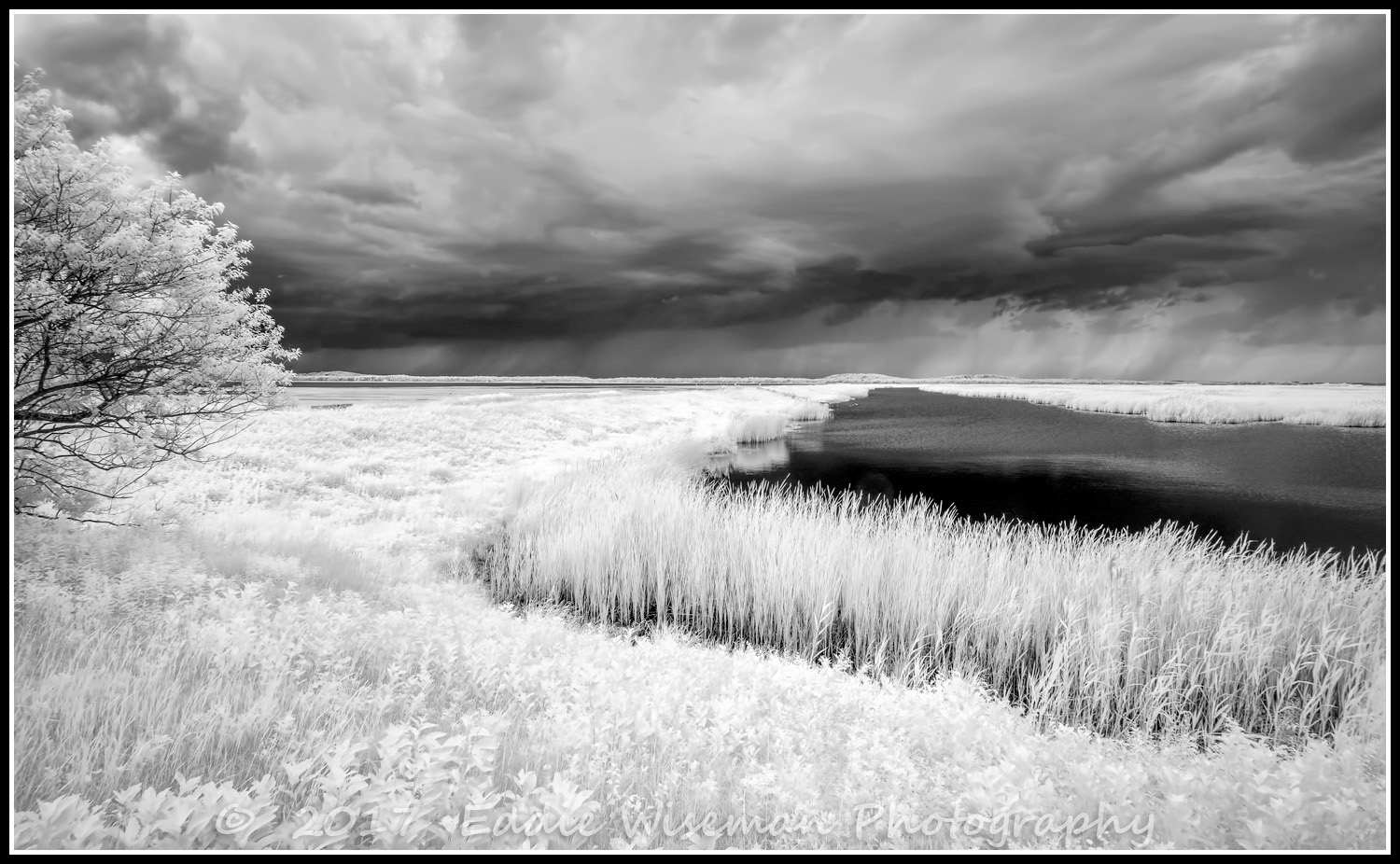 STORM BREWING AT HELLCAT, 2017, Plum Island MA
On June 17th , 2017, A raging storm was evolving at the Hellcat Section of the Parker River National Wildlife Reserve on Plum Island MA..I had just a minute or so to take out my INFRARED modified Nikon and capture this scene just before the heavens broke loose! the Printed image I have of this event MUST be seen in its finished form to totally appreciate tonality and drama inherent in this photograph!!