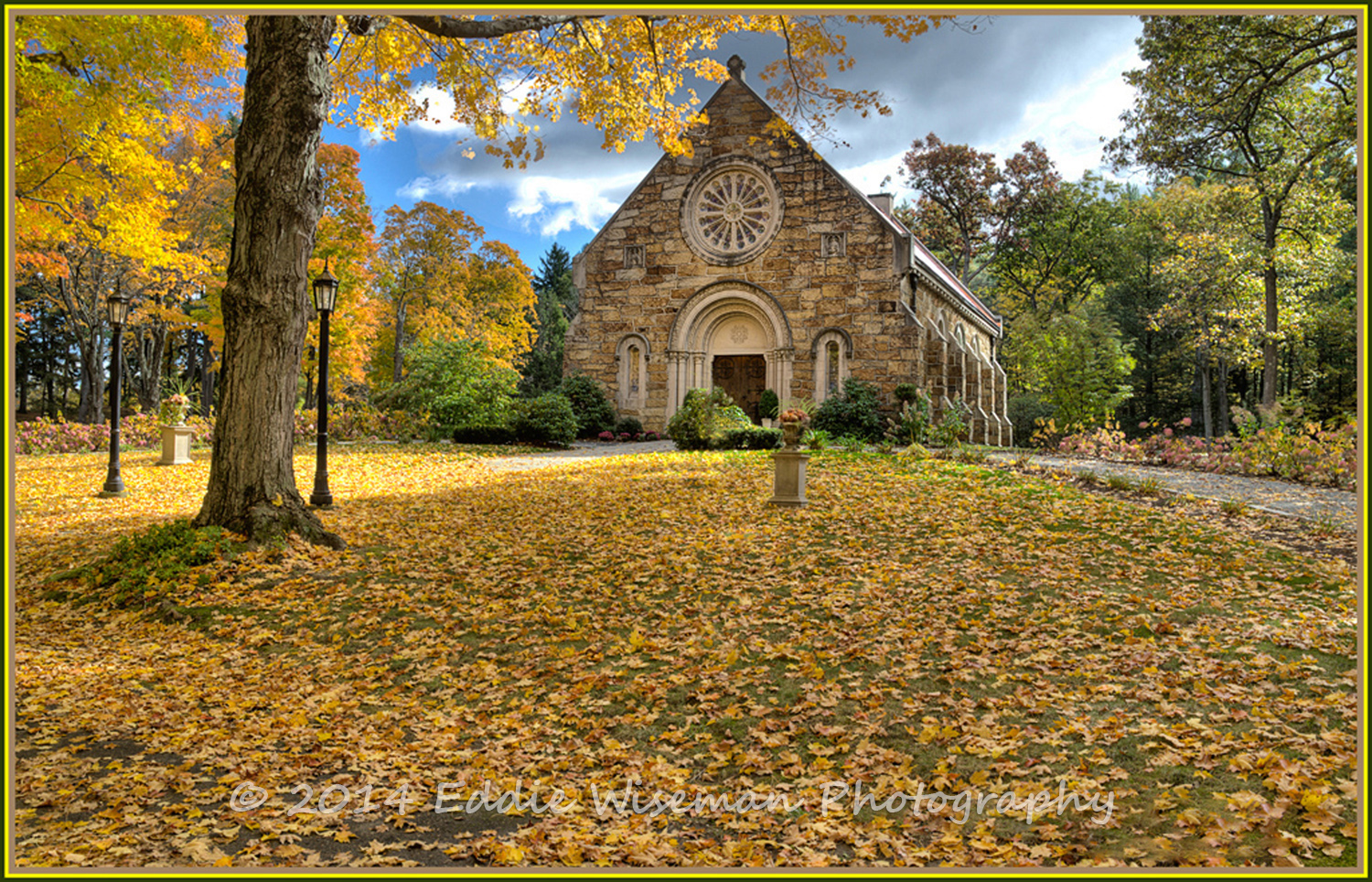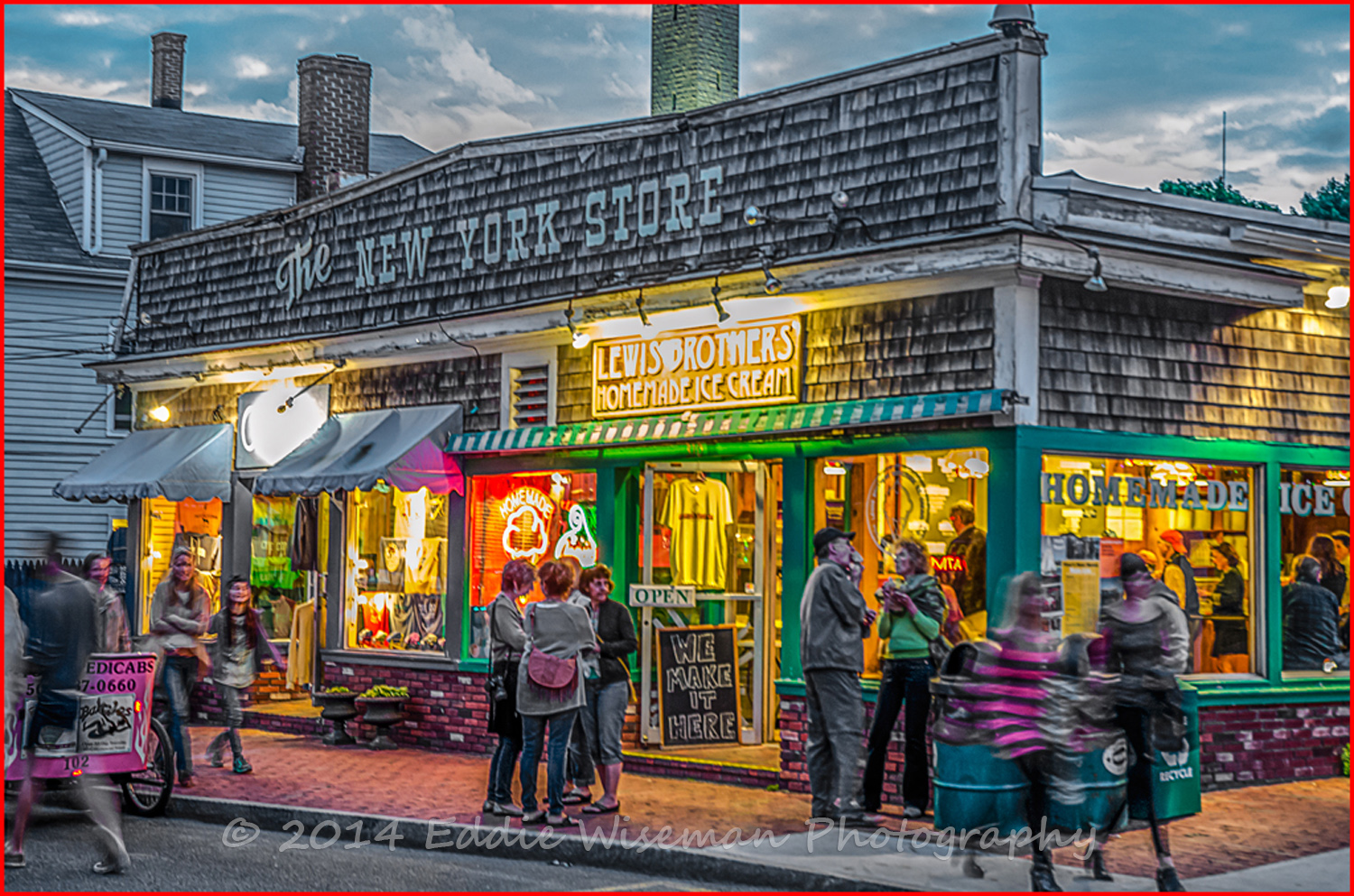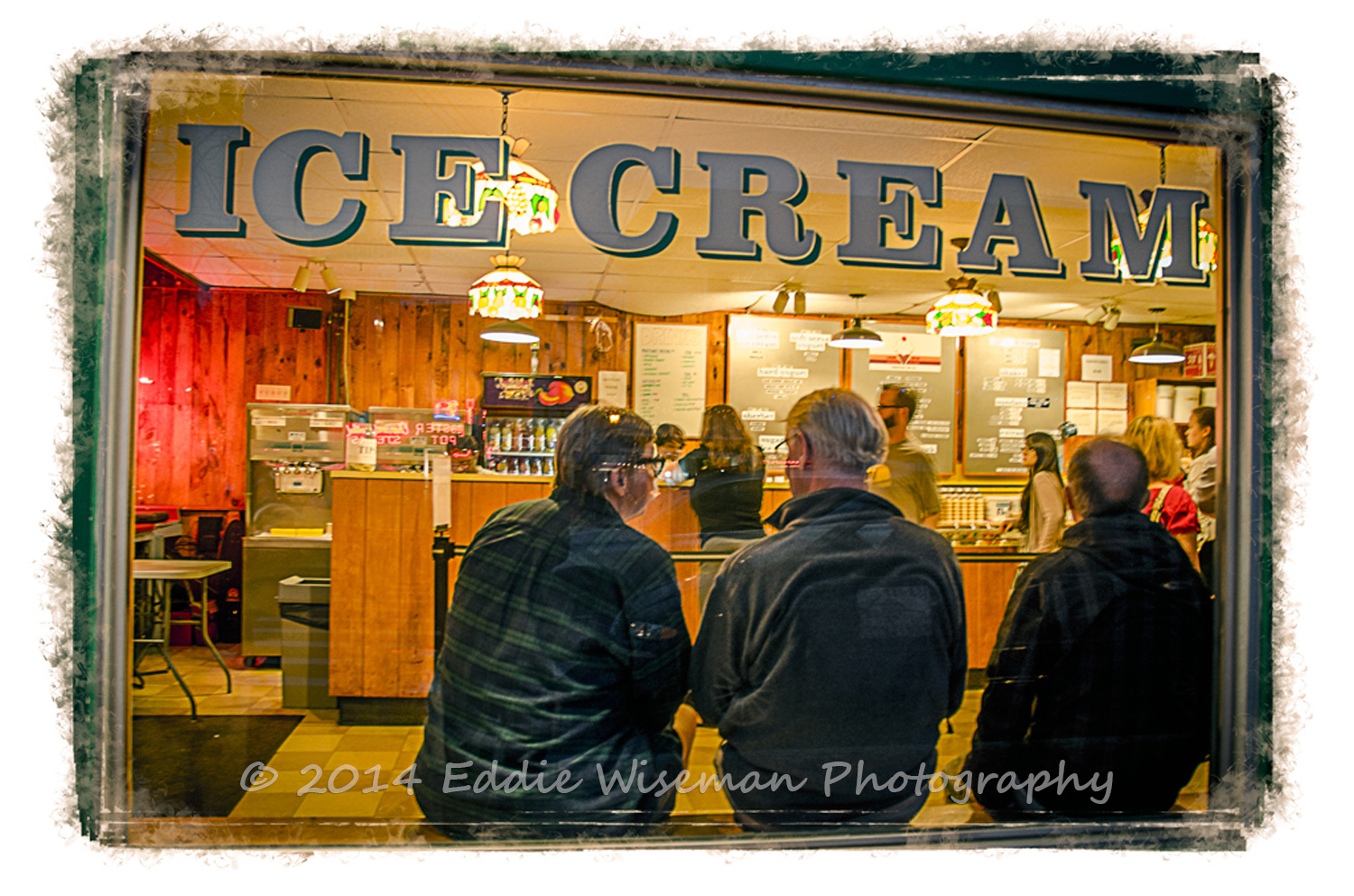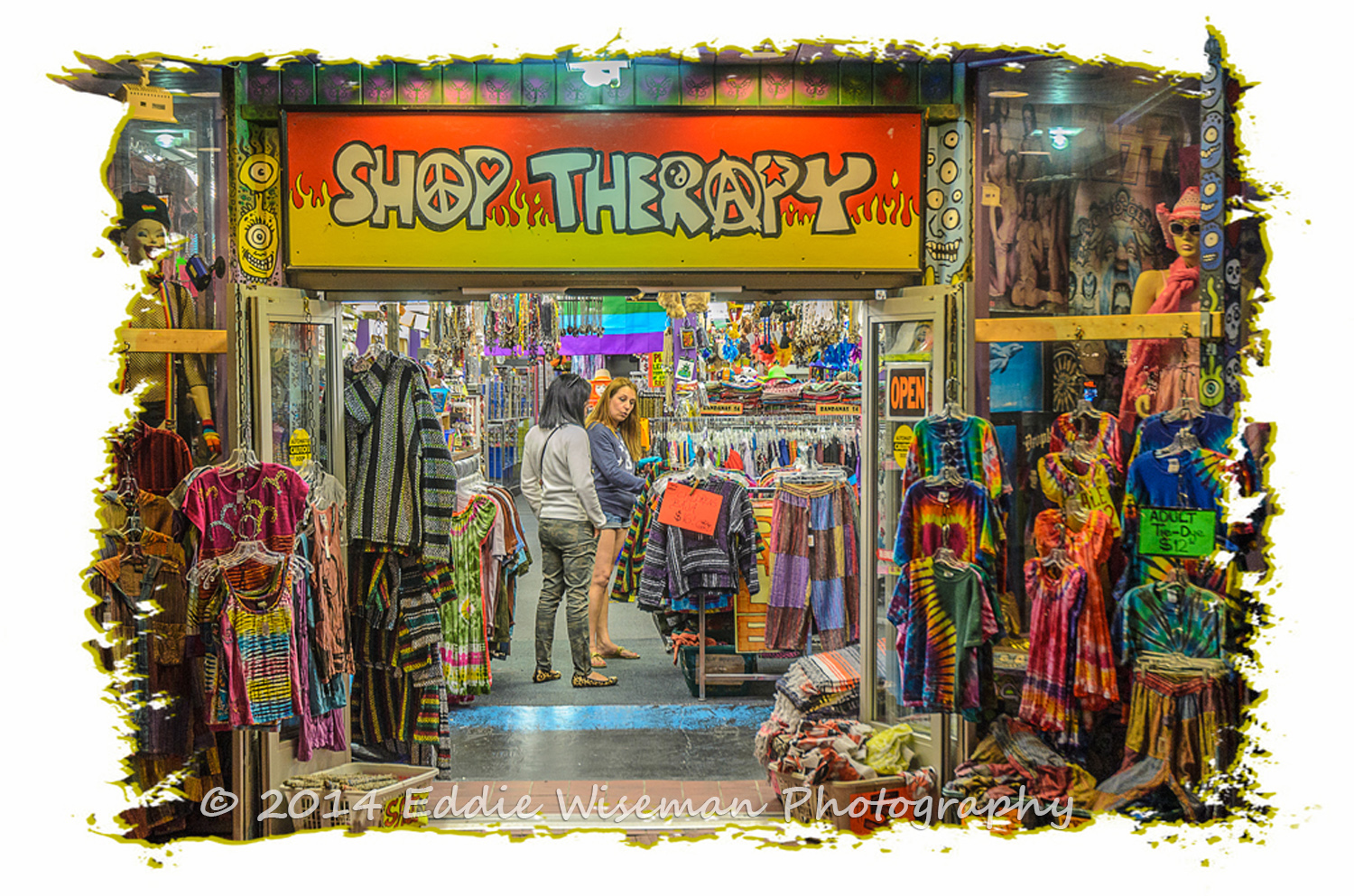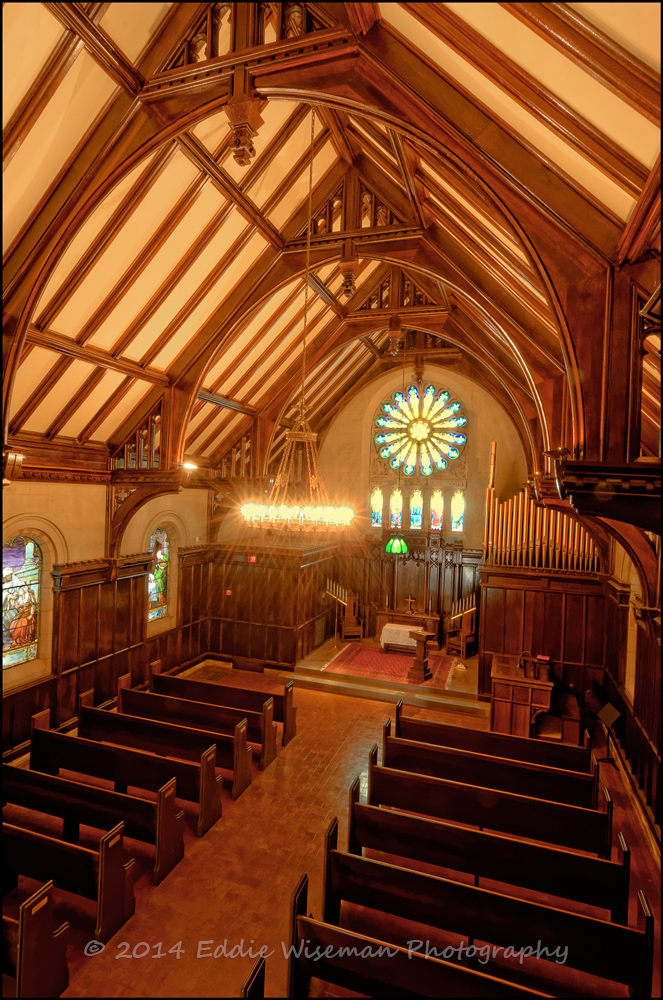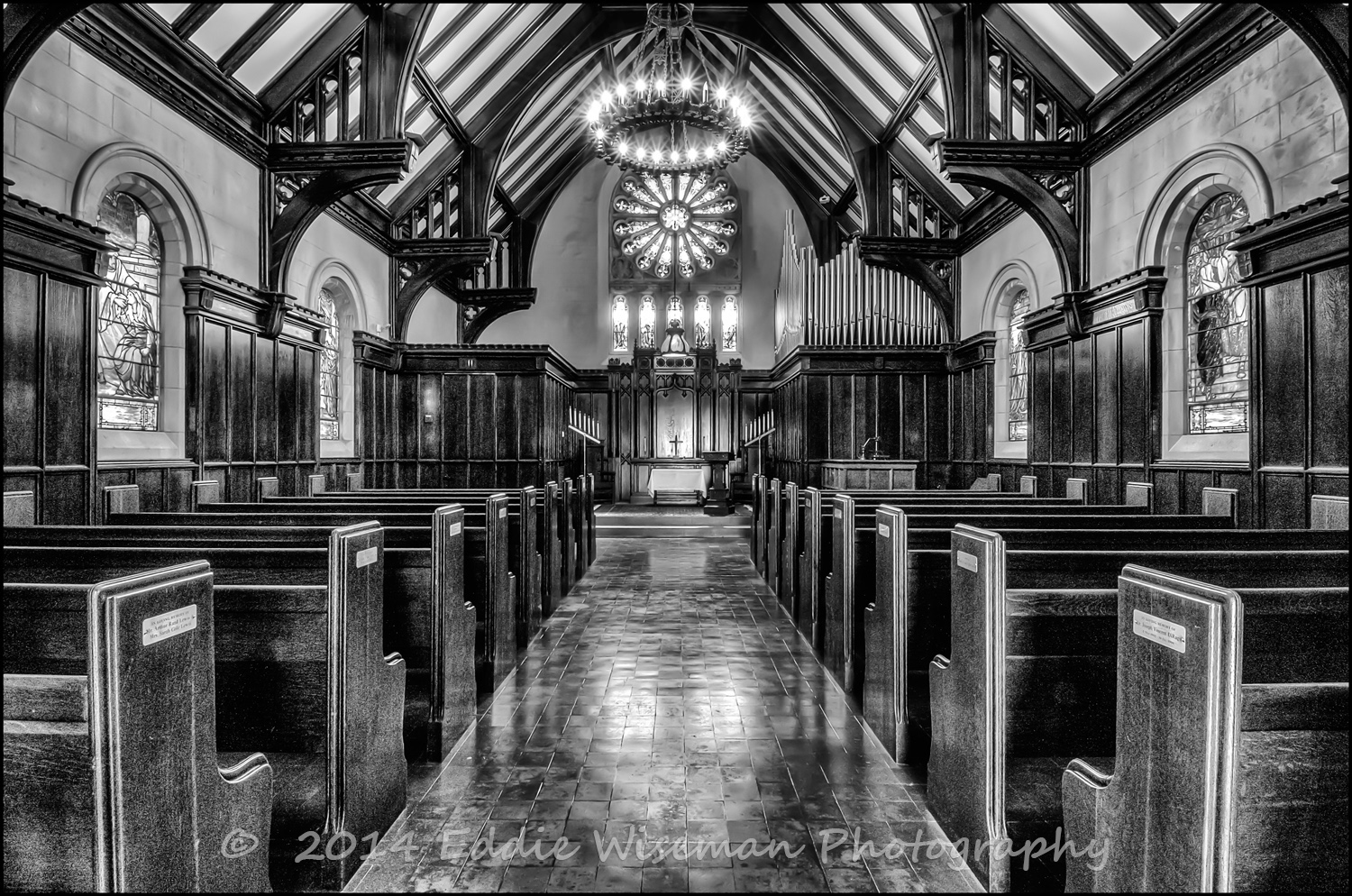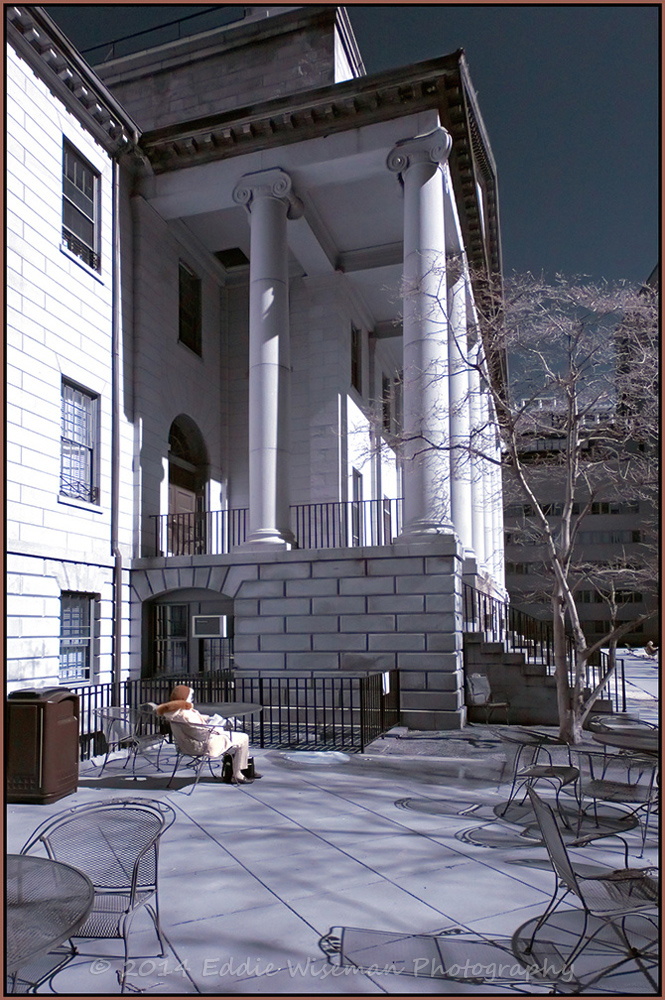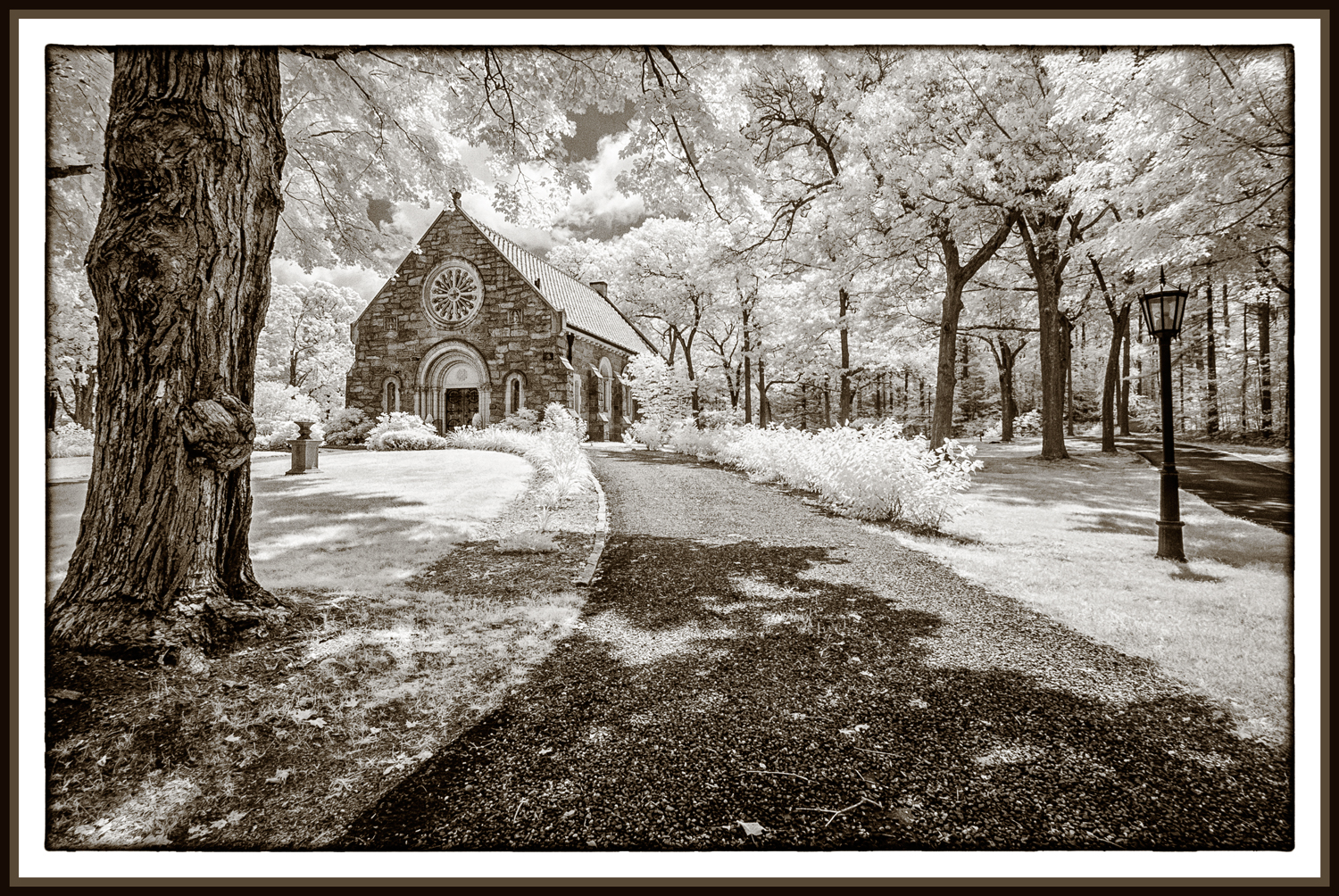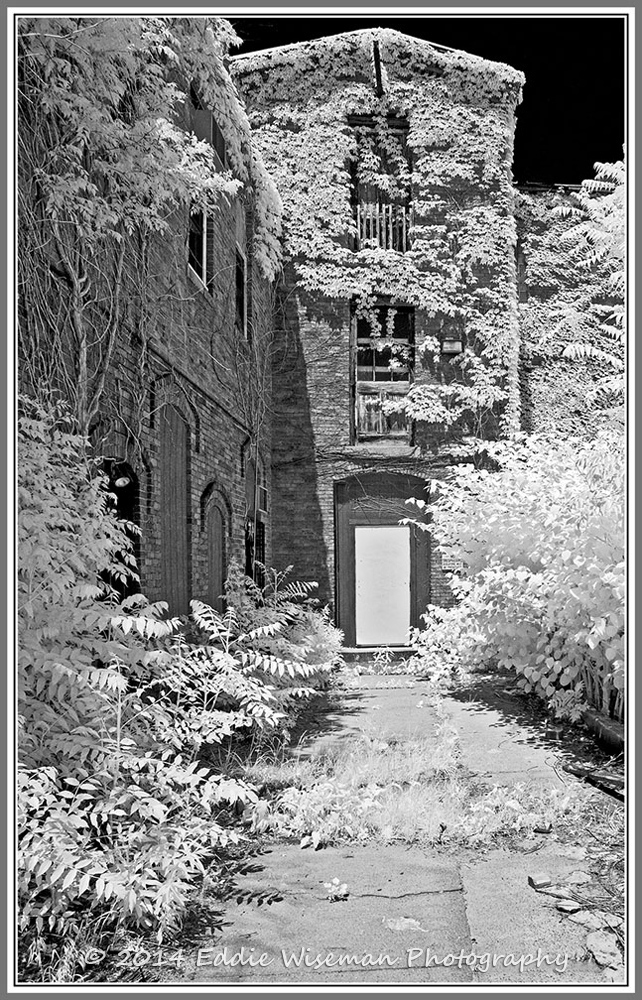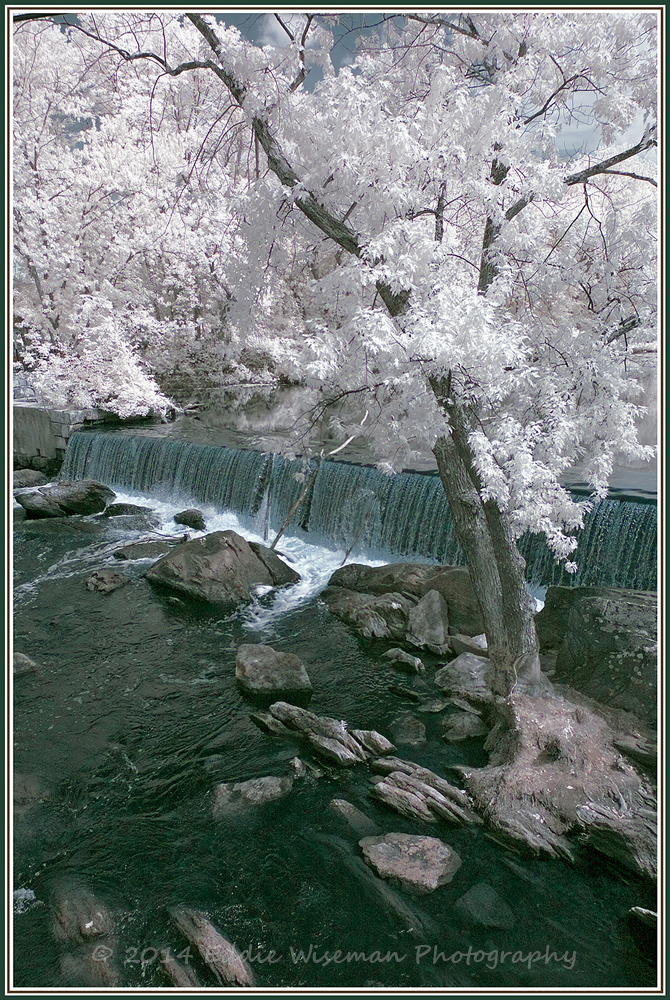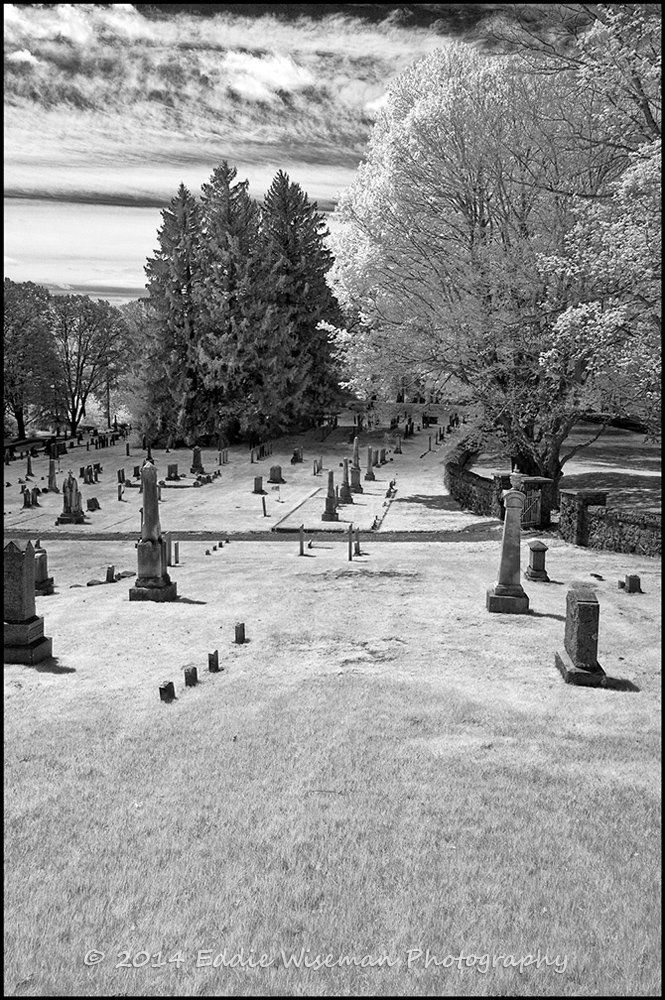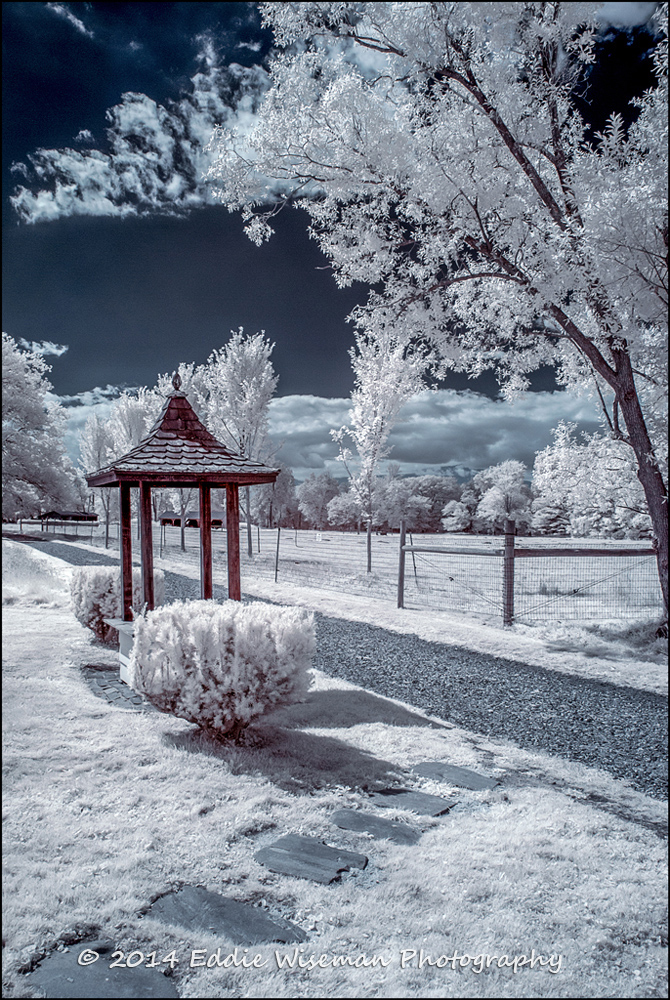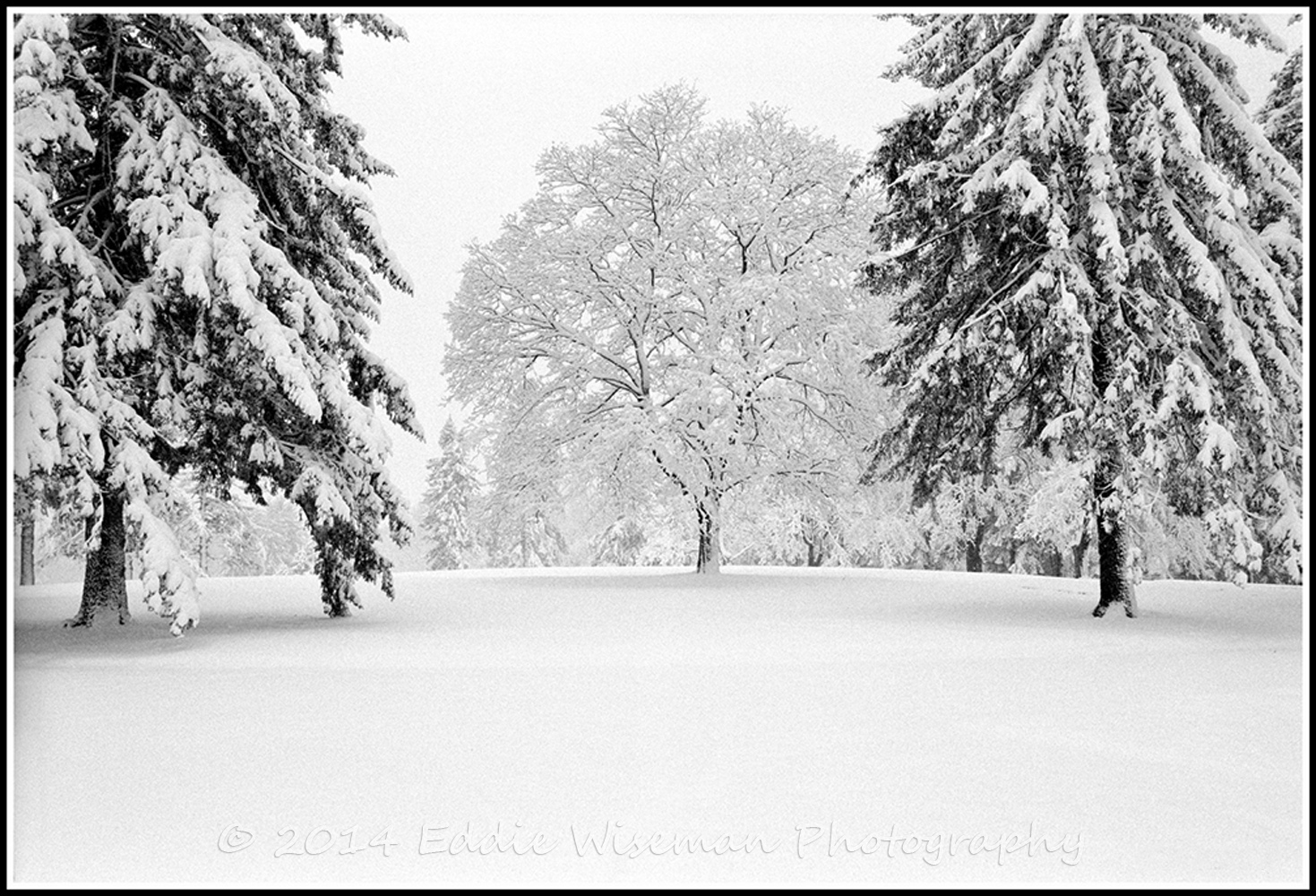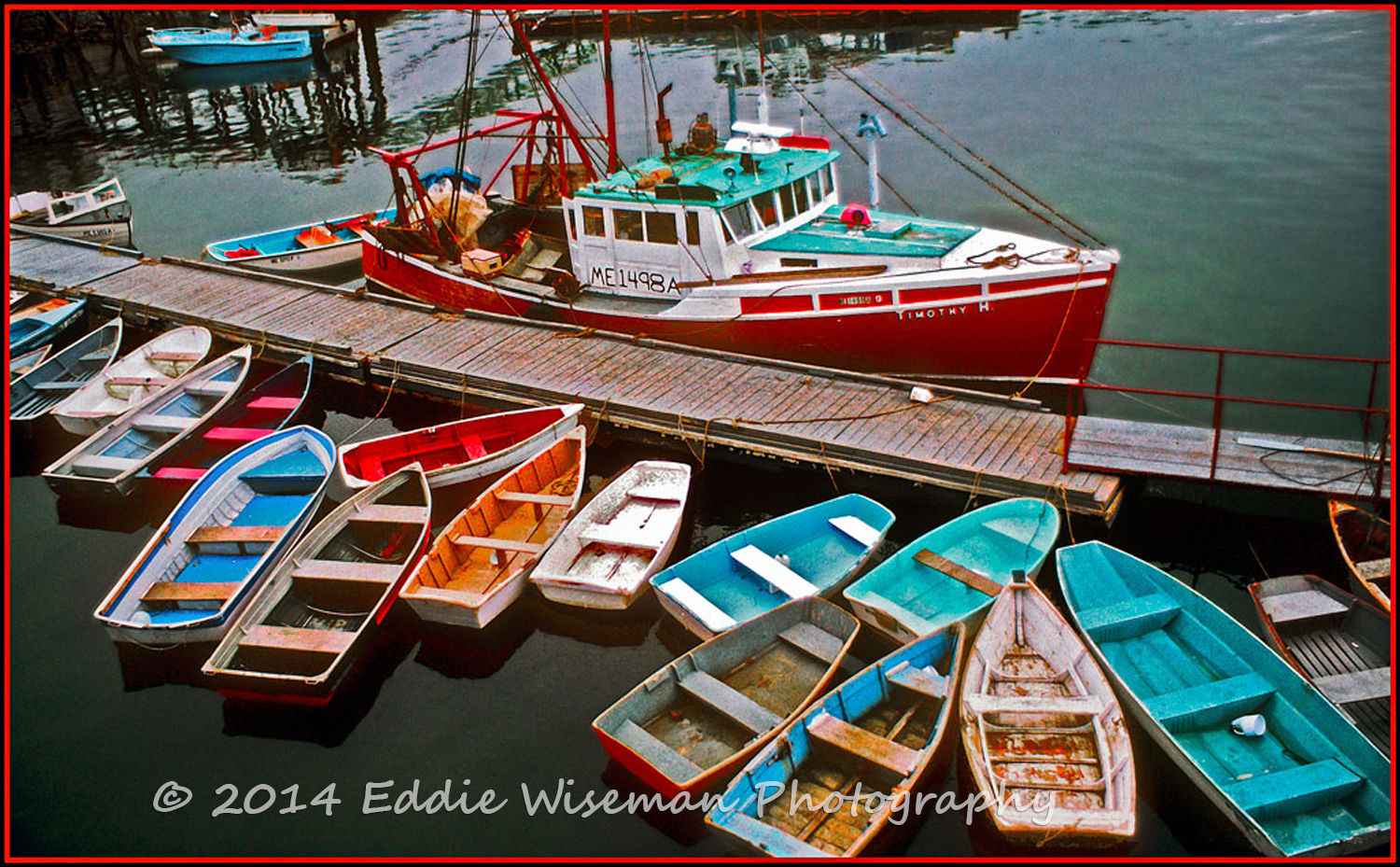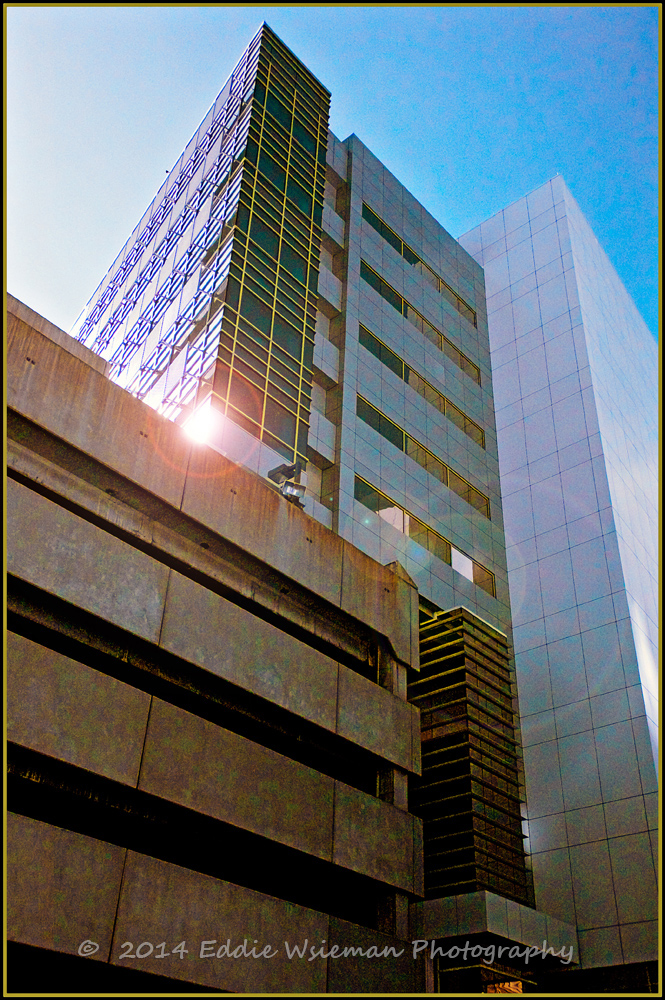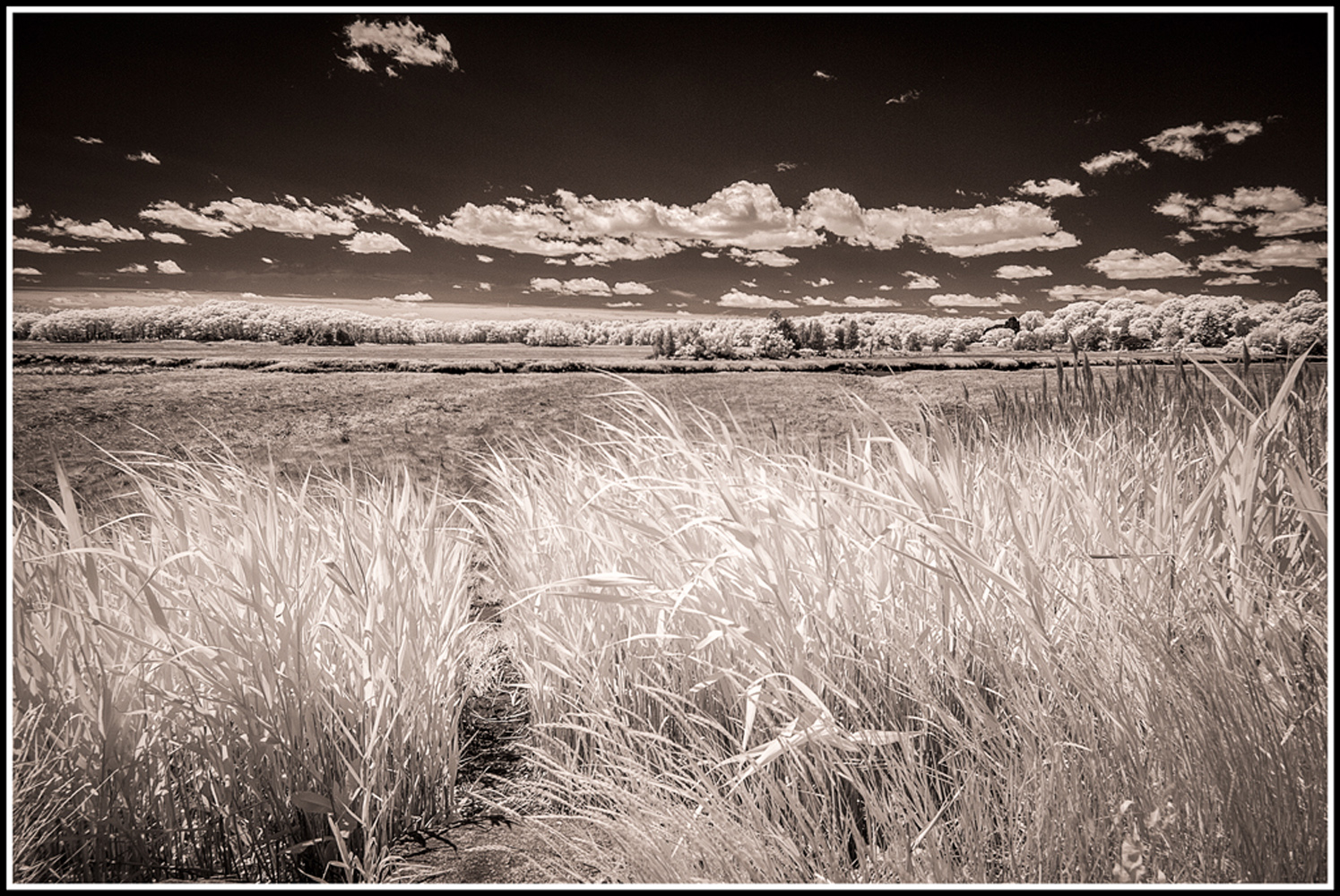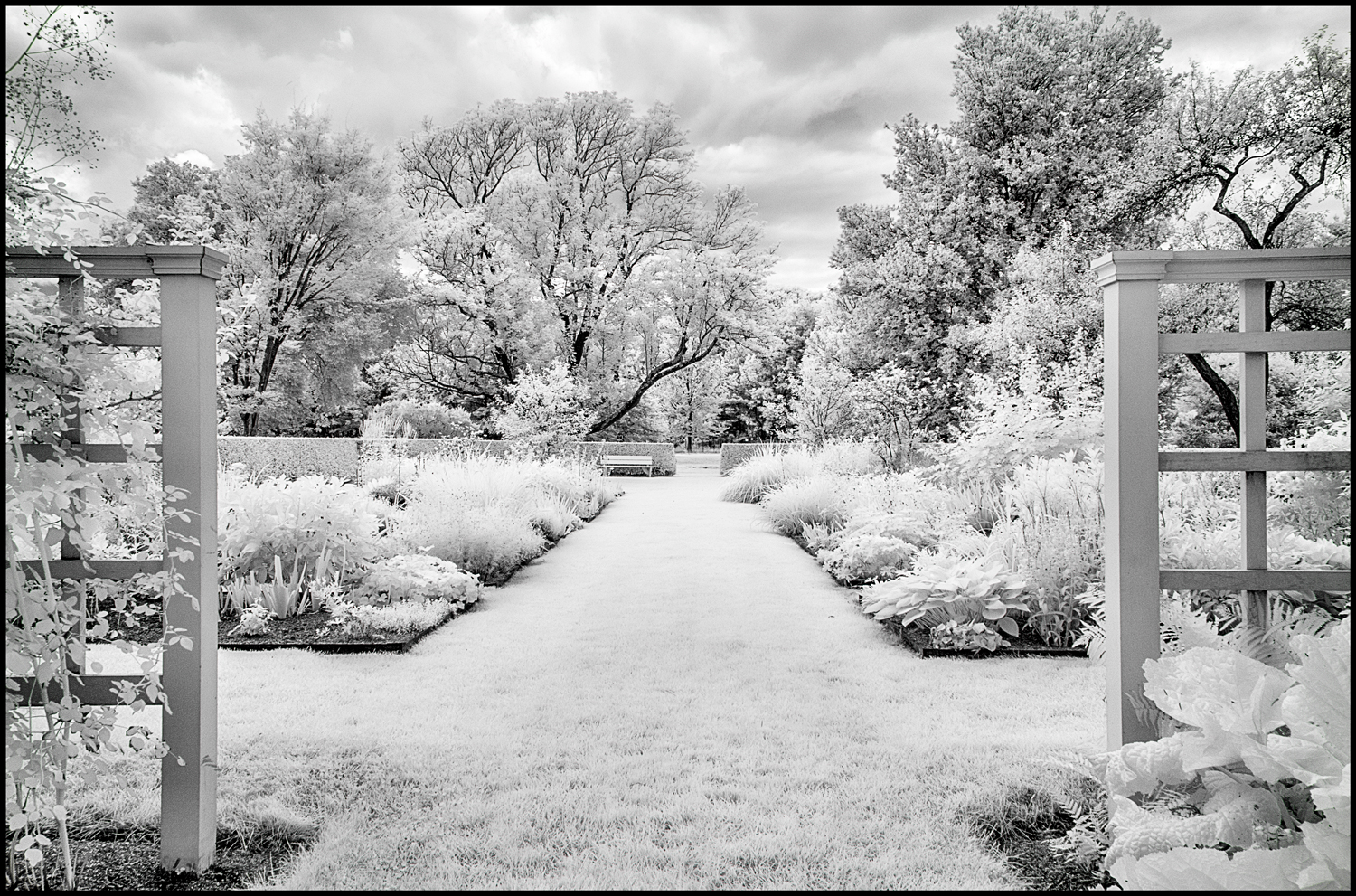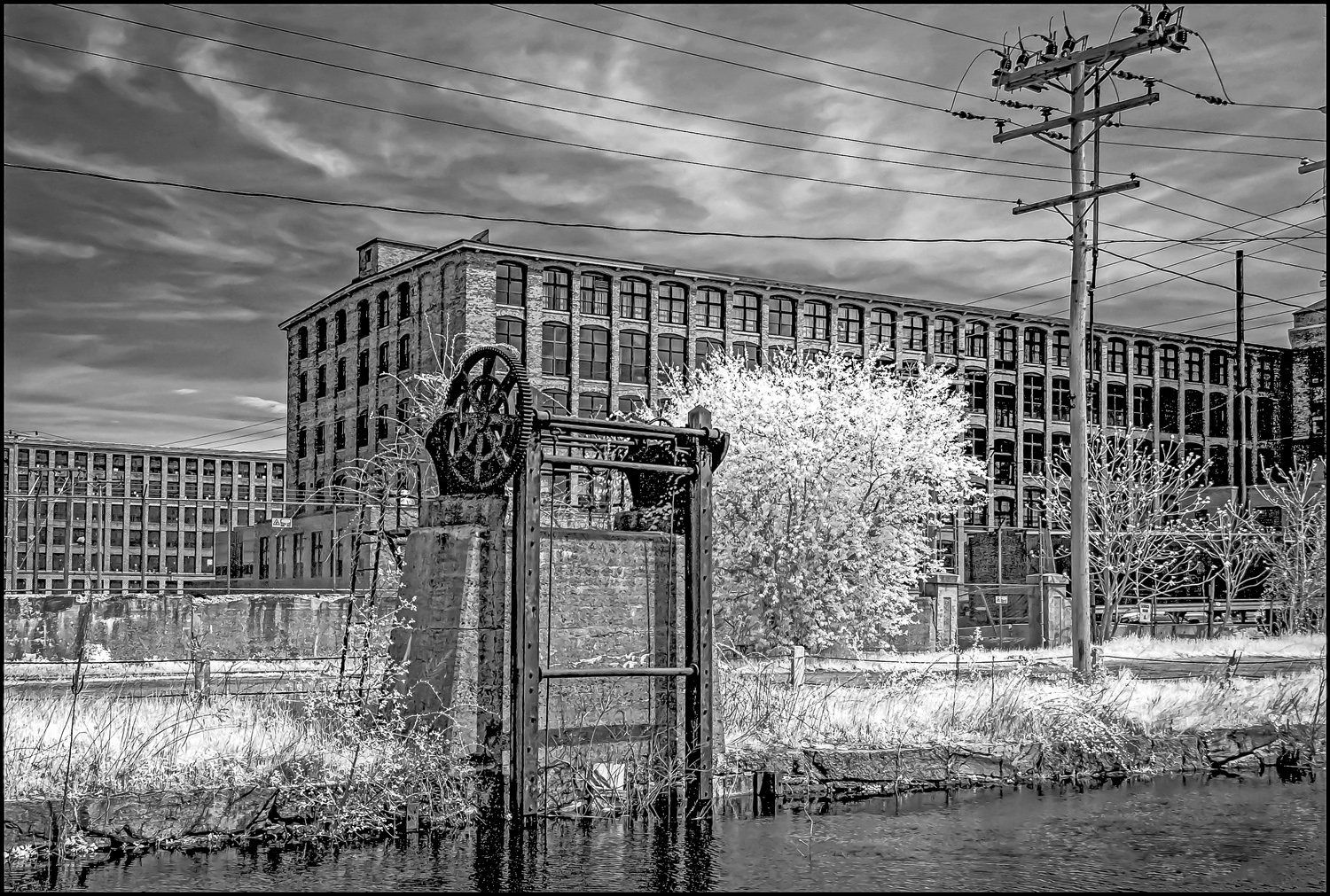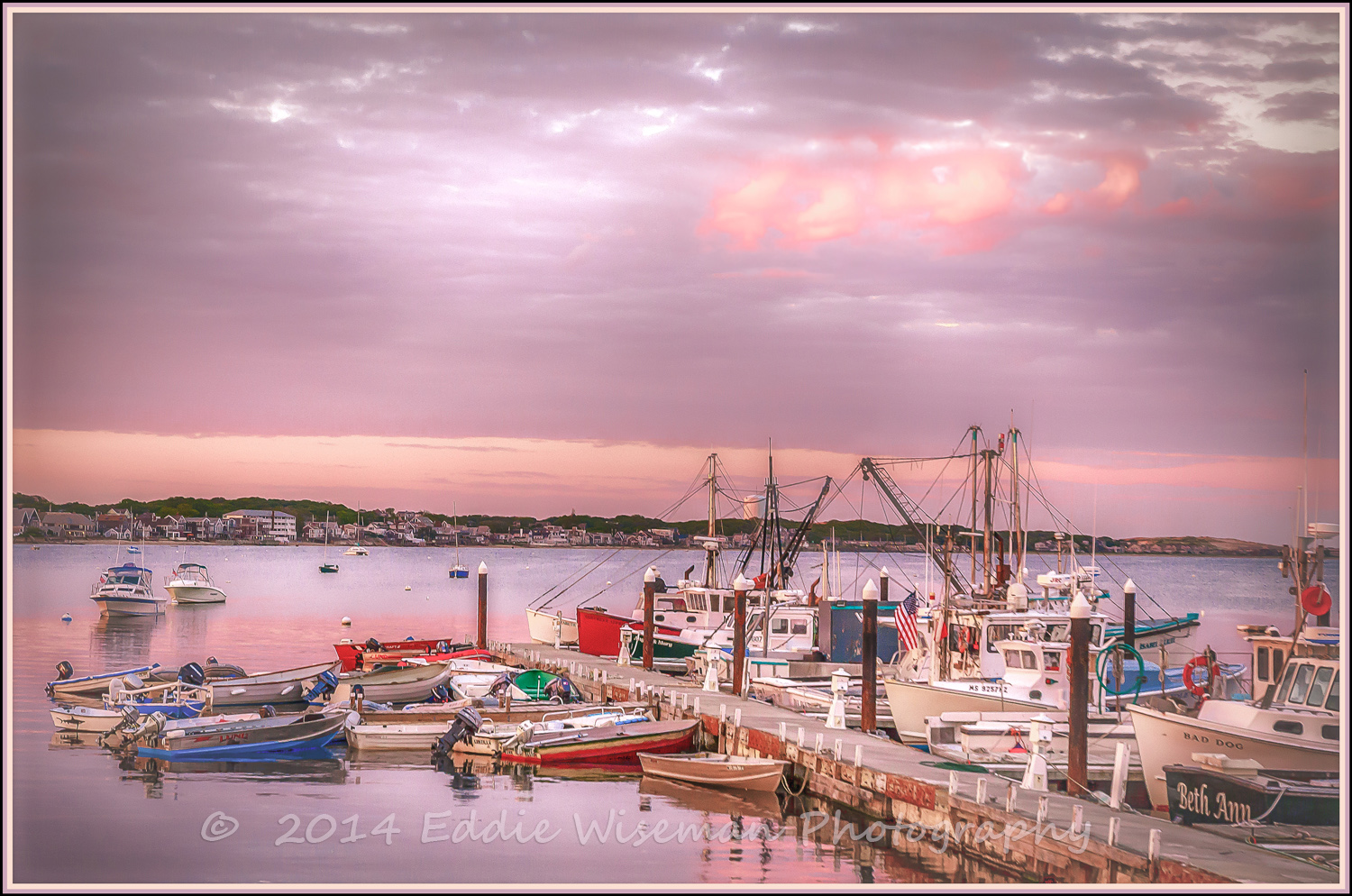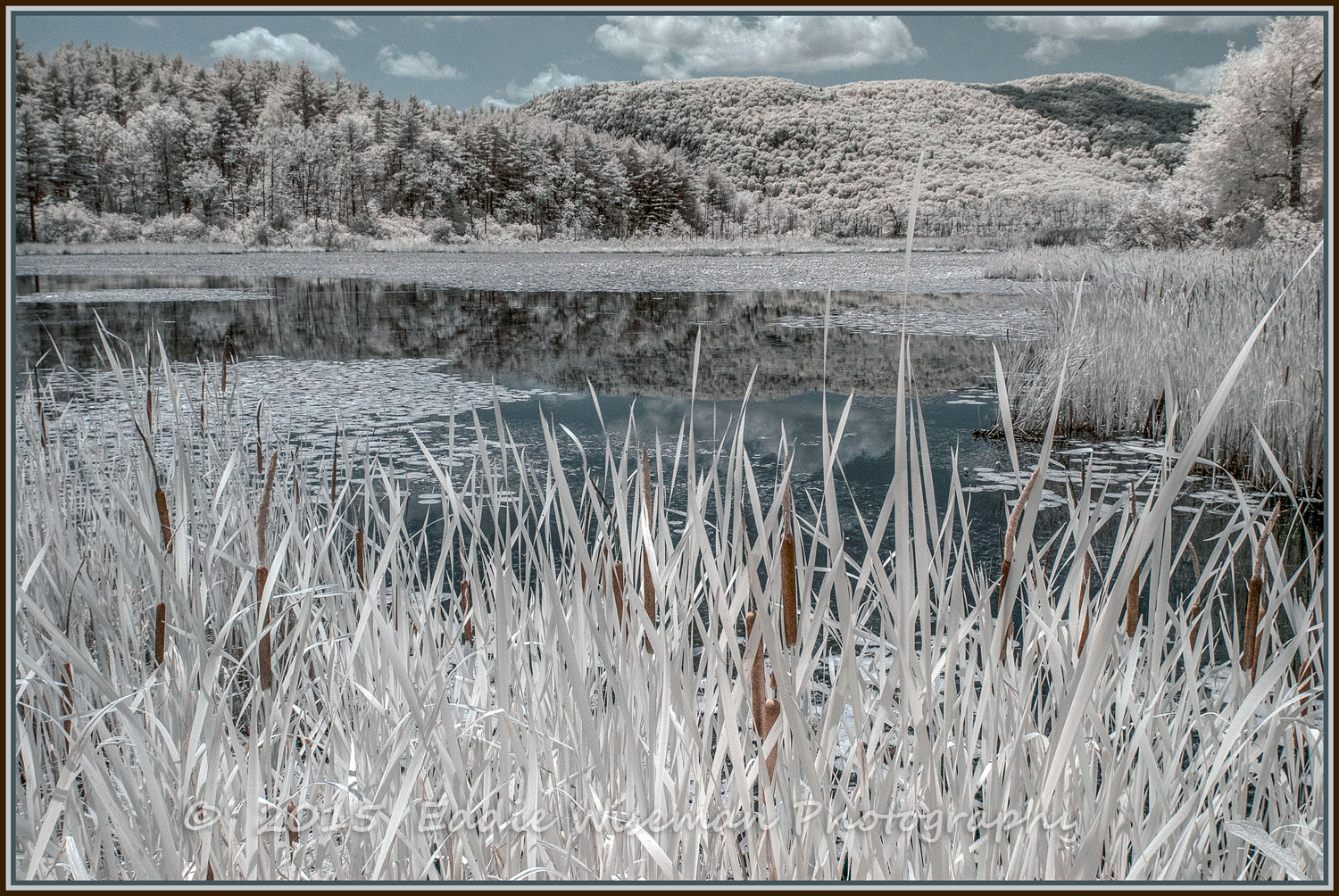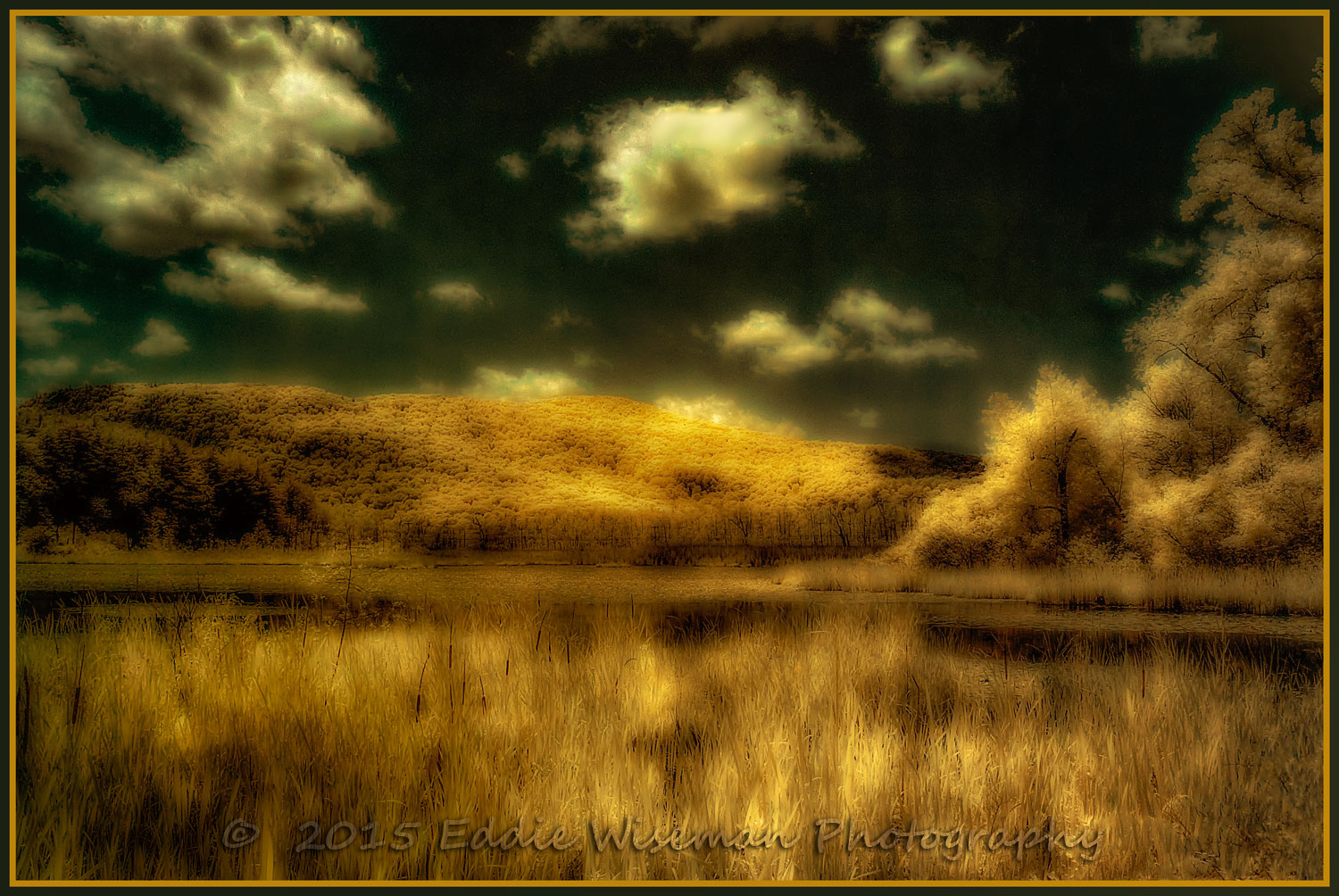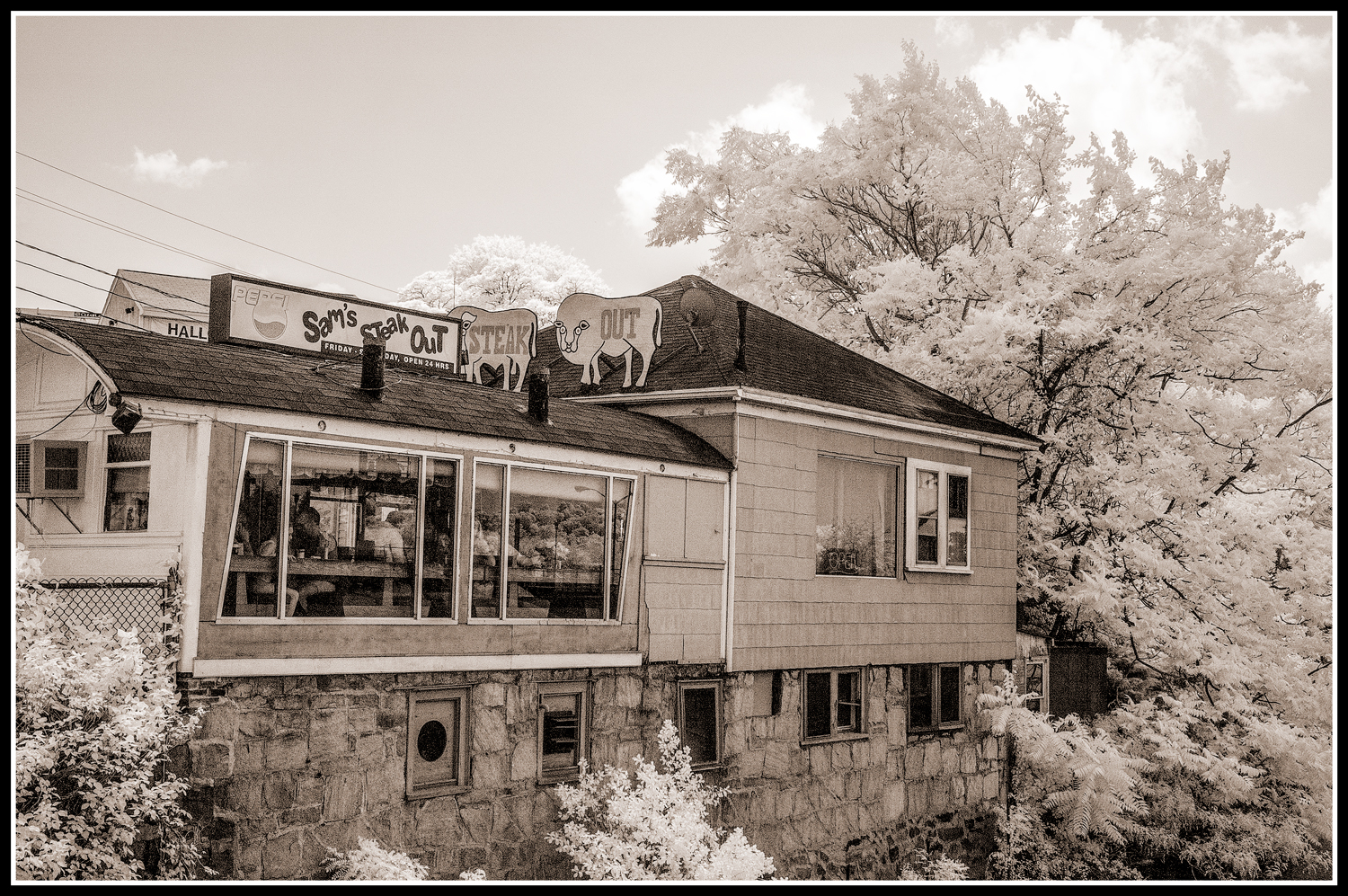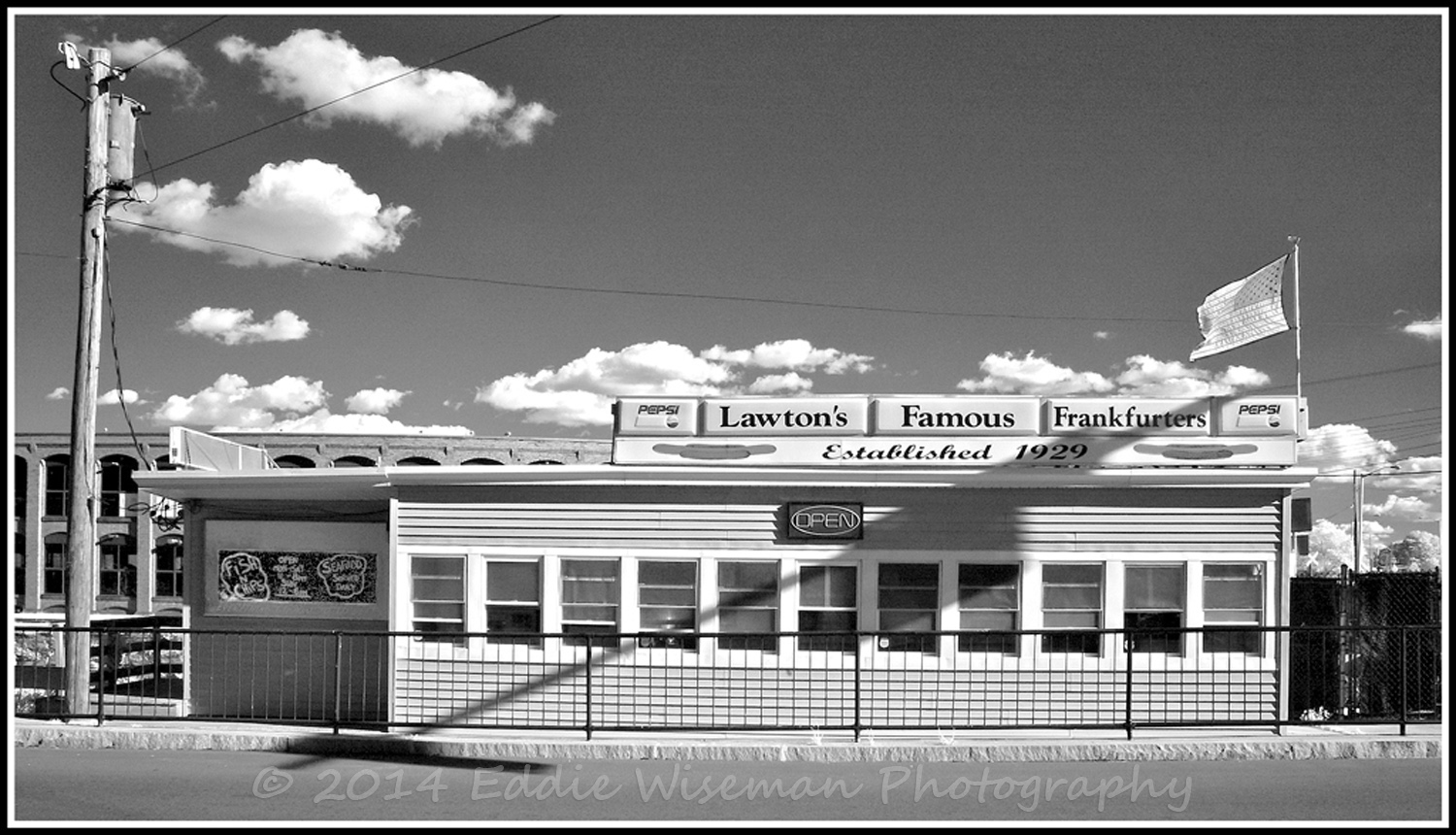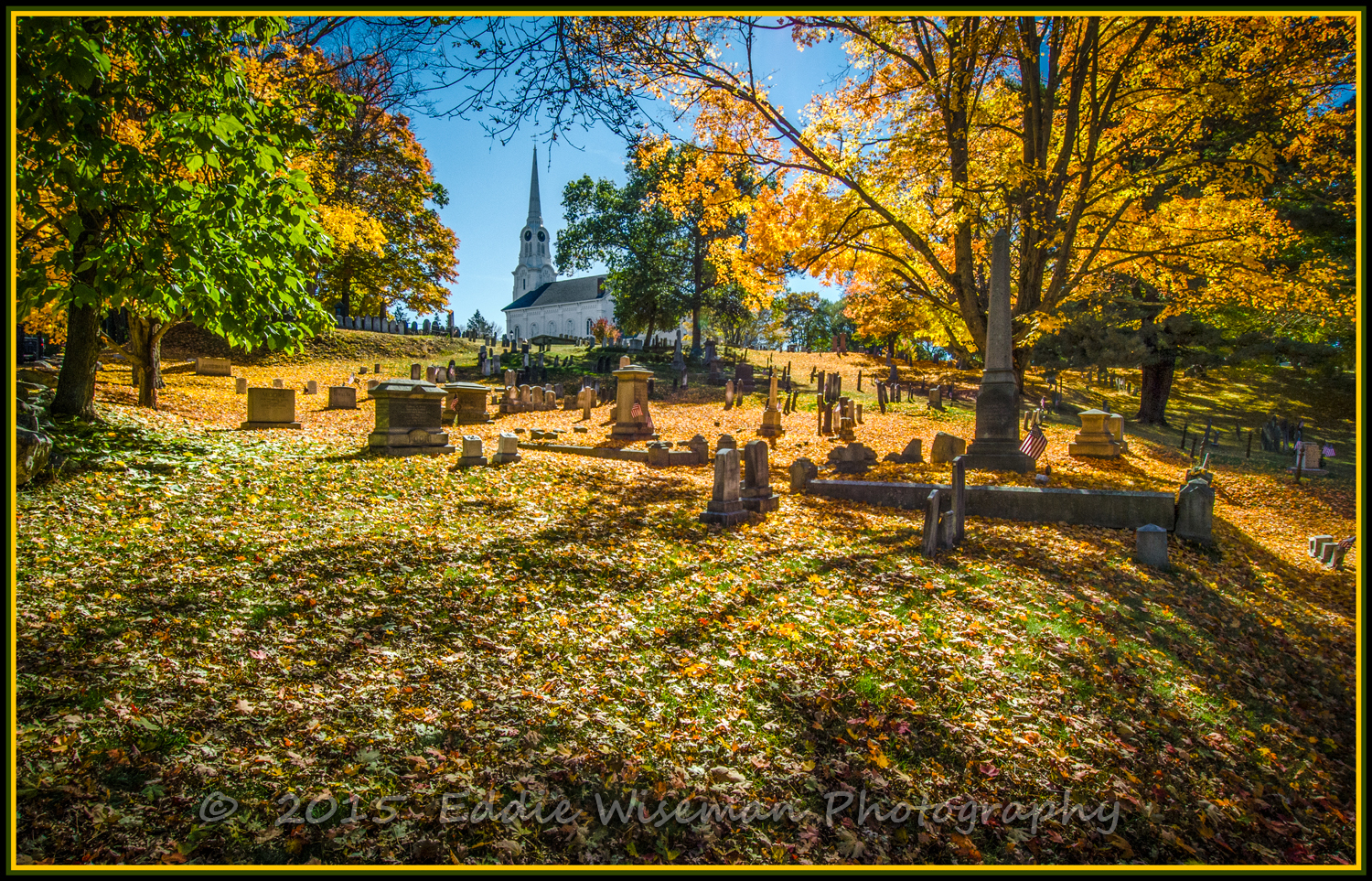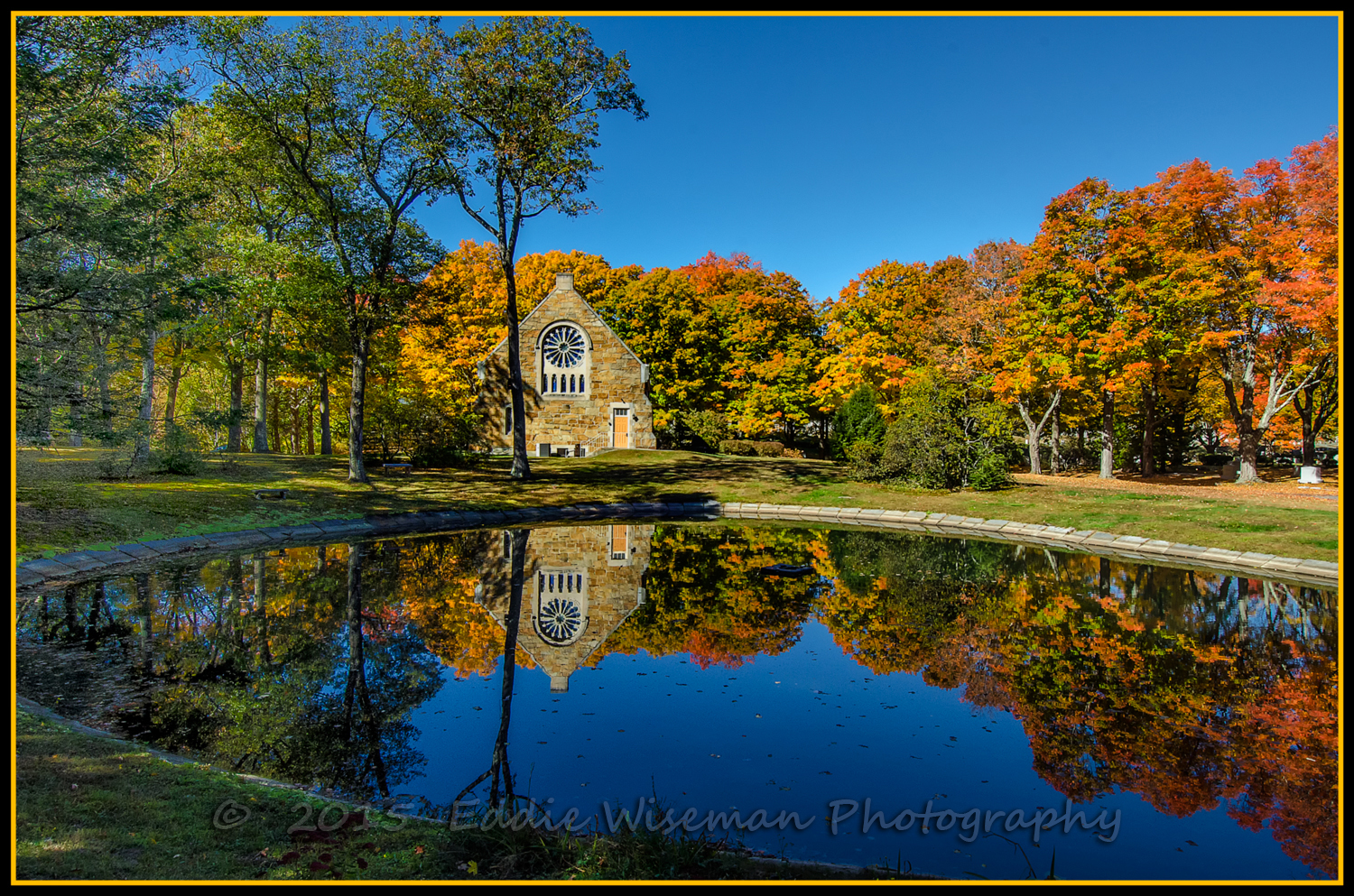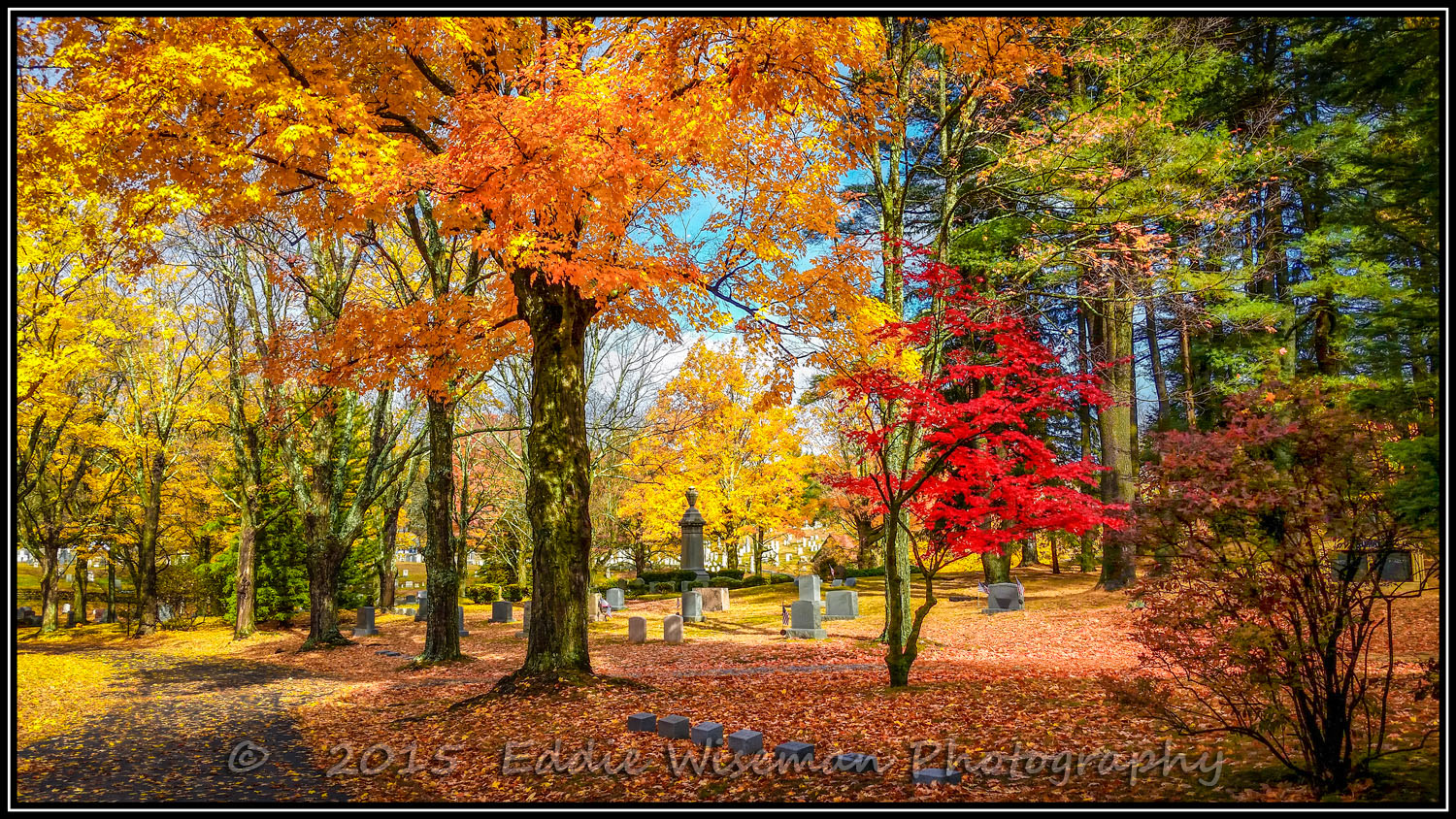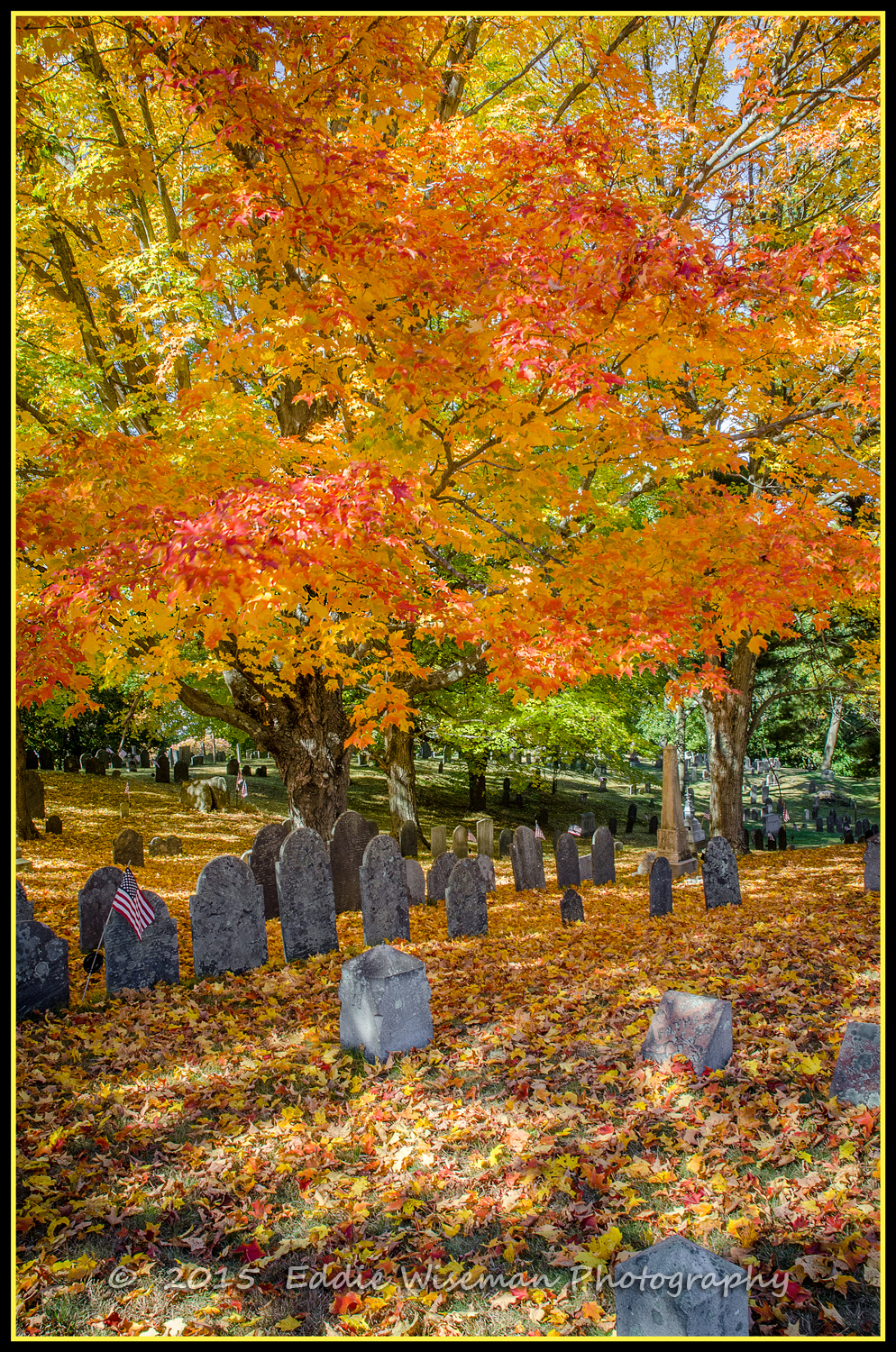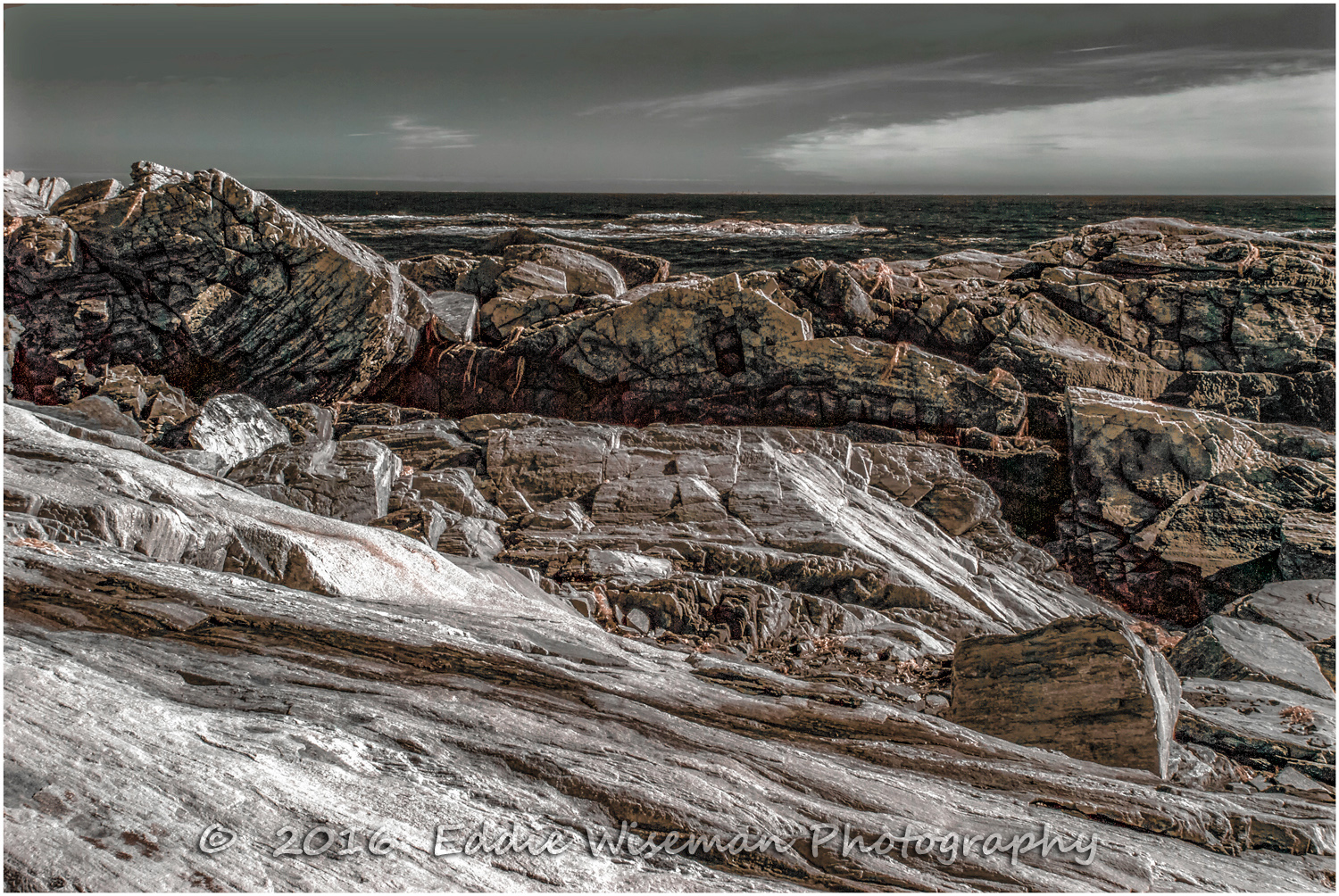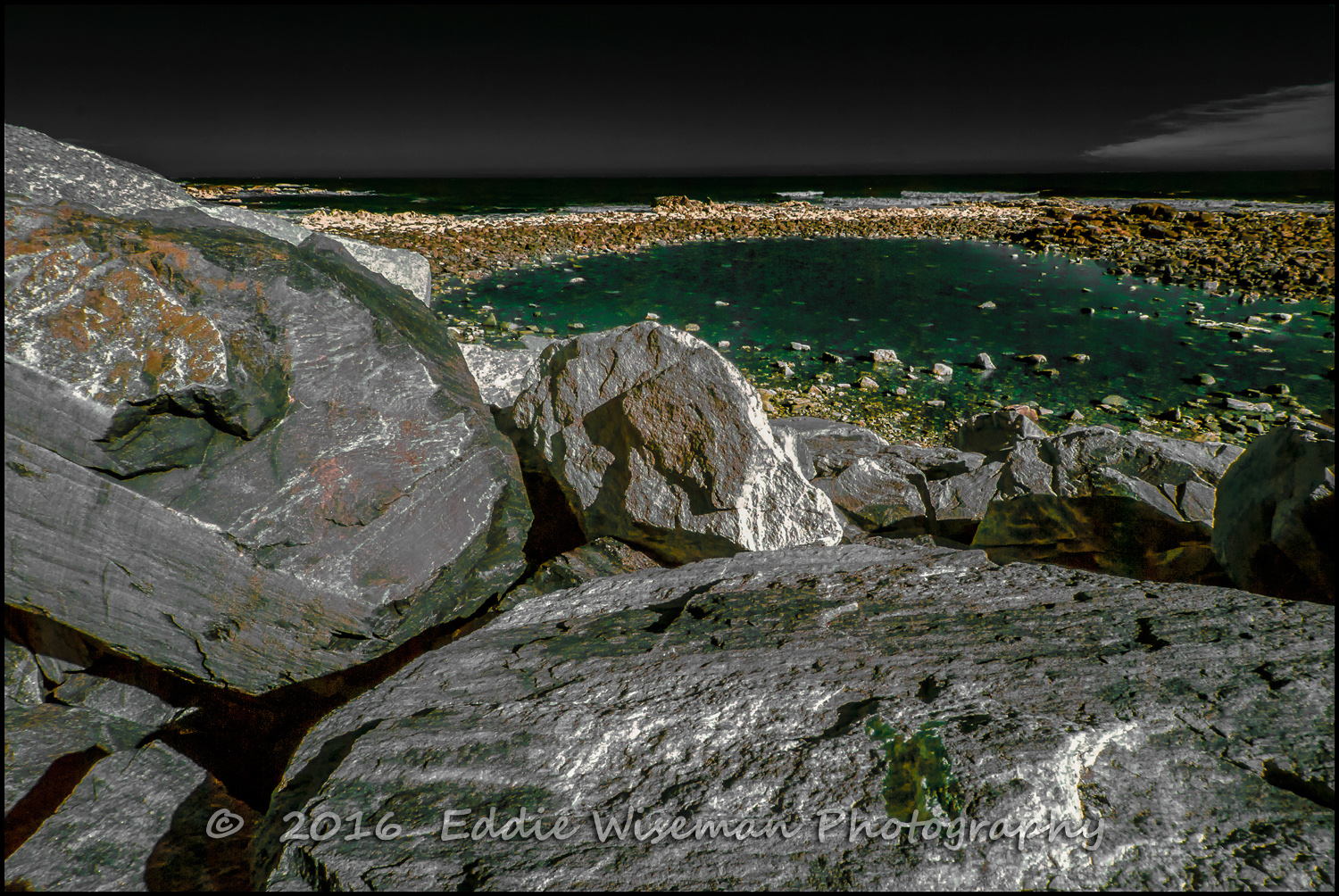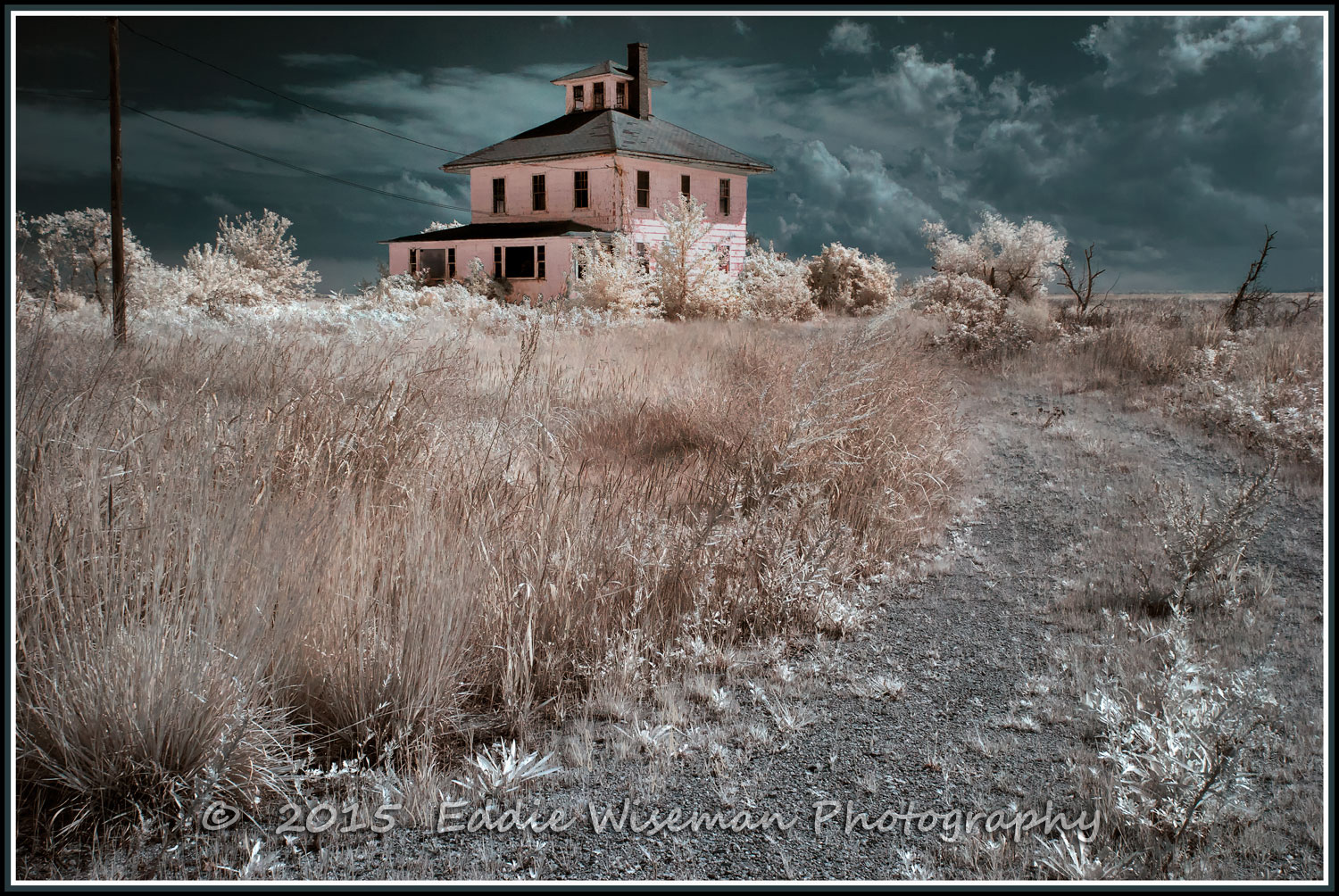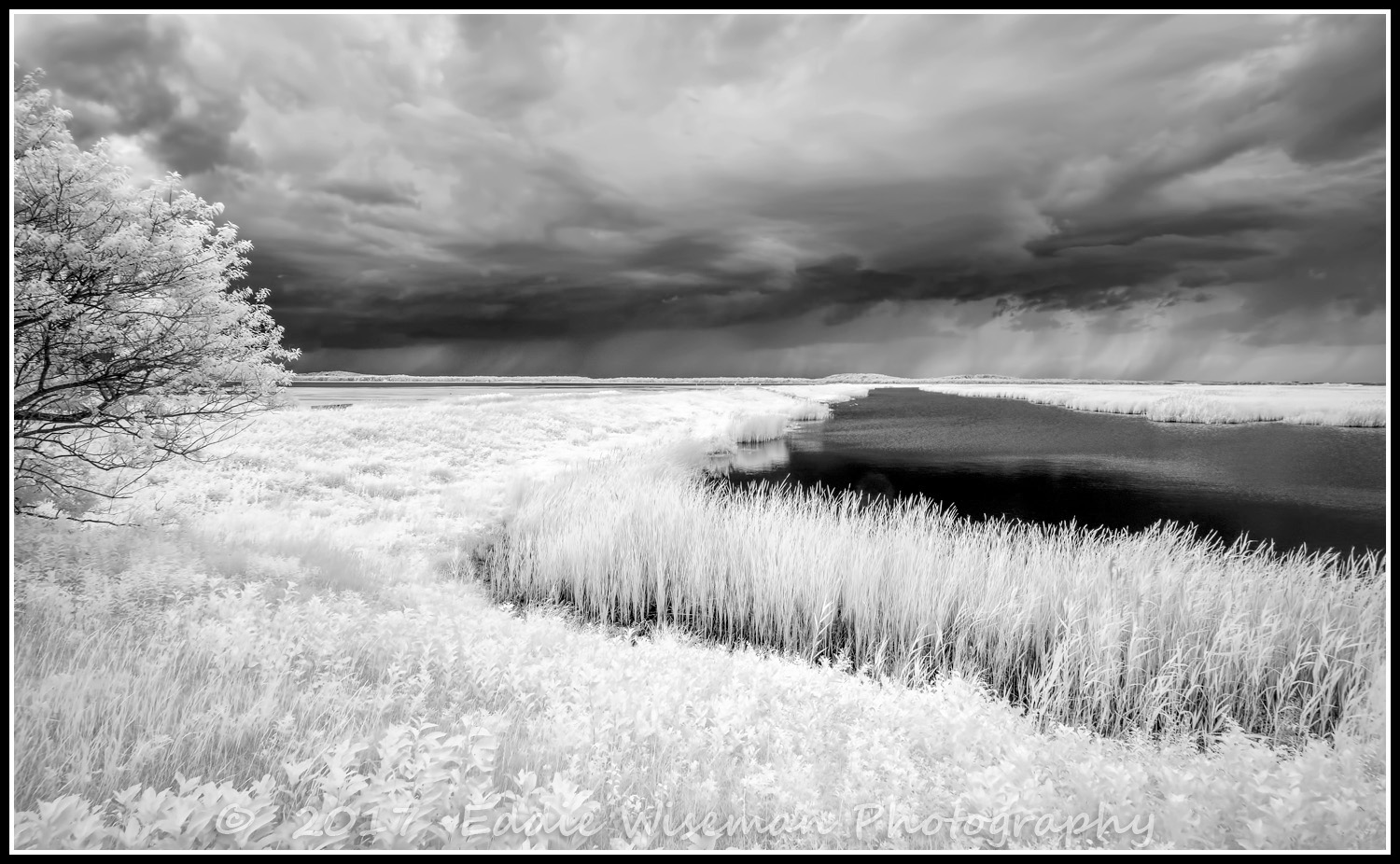 Moon-Light Diner, Salem NH (color infrared)
Rowes Wharf by Twilight-Boston MA
Truro Morning #1-Cape Cod MA
Abandoned House, Andover, MA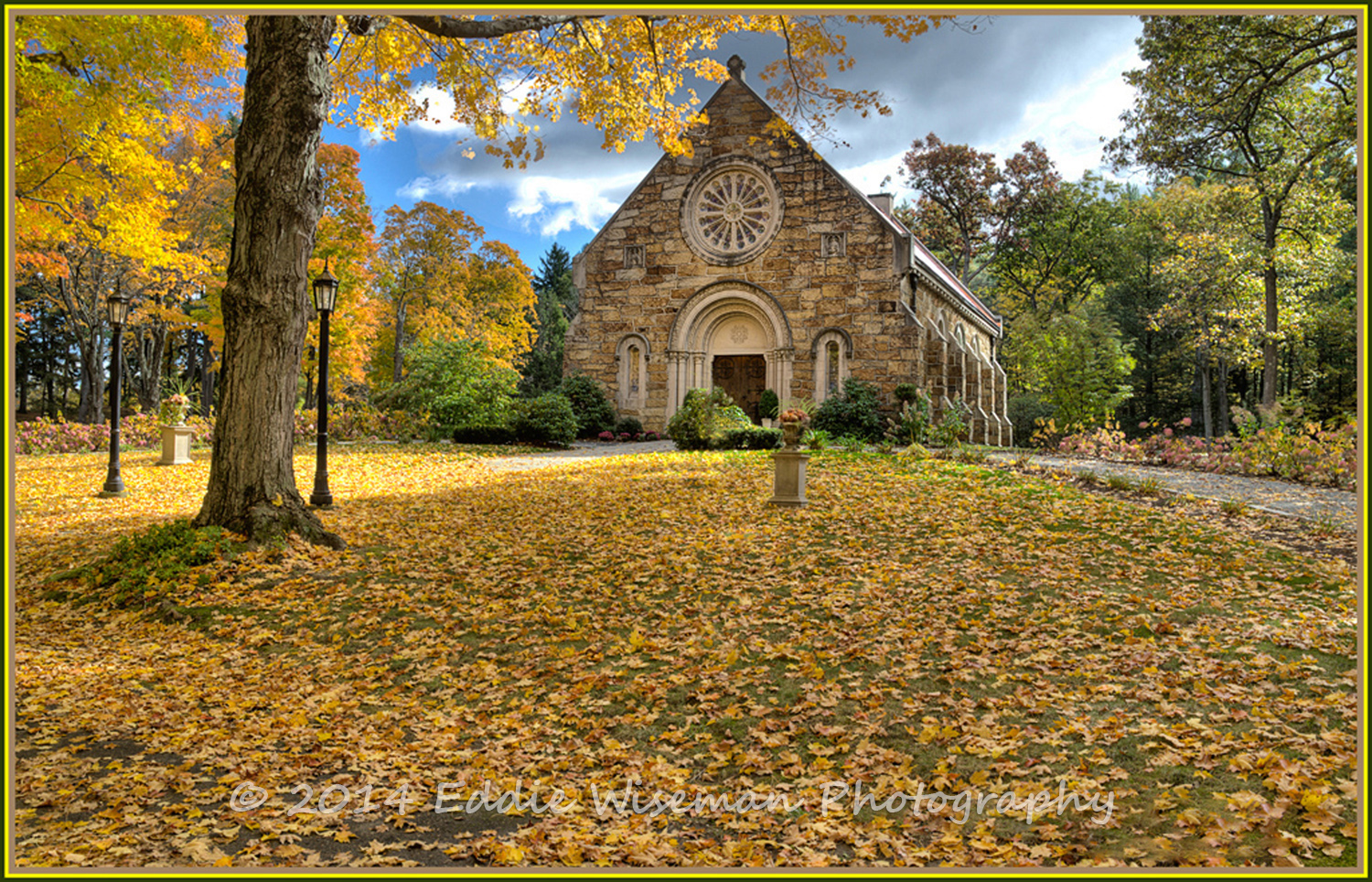 West Parish Cemetery Chapel #2-Andover, MA
Ballardvale Reflections, Andover, MA (B&W Infrared)
Truro Morning #4 Cape-Cod MA
Green-Eyed Korat in Window- Cape Cod, MA
Provincetown Dusk #1 Cape Cod, MA
Provincetown Dusk#2 - Cape Cod, MA
Provincetown Dusk#3- Cape Cod, MA
Red Hut on Pier at Dusk-Provincetown MA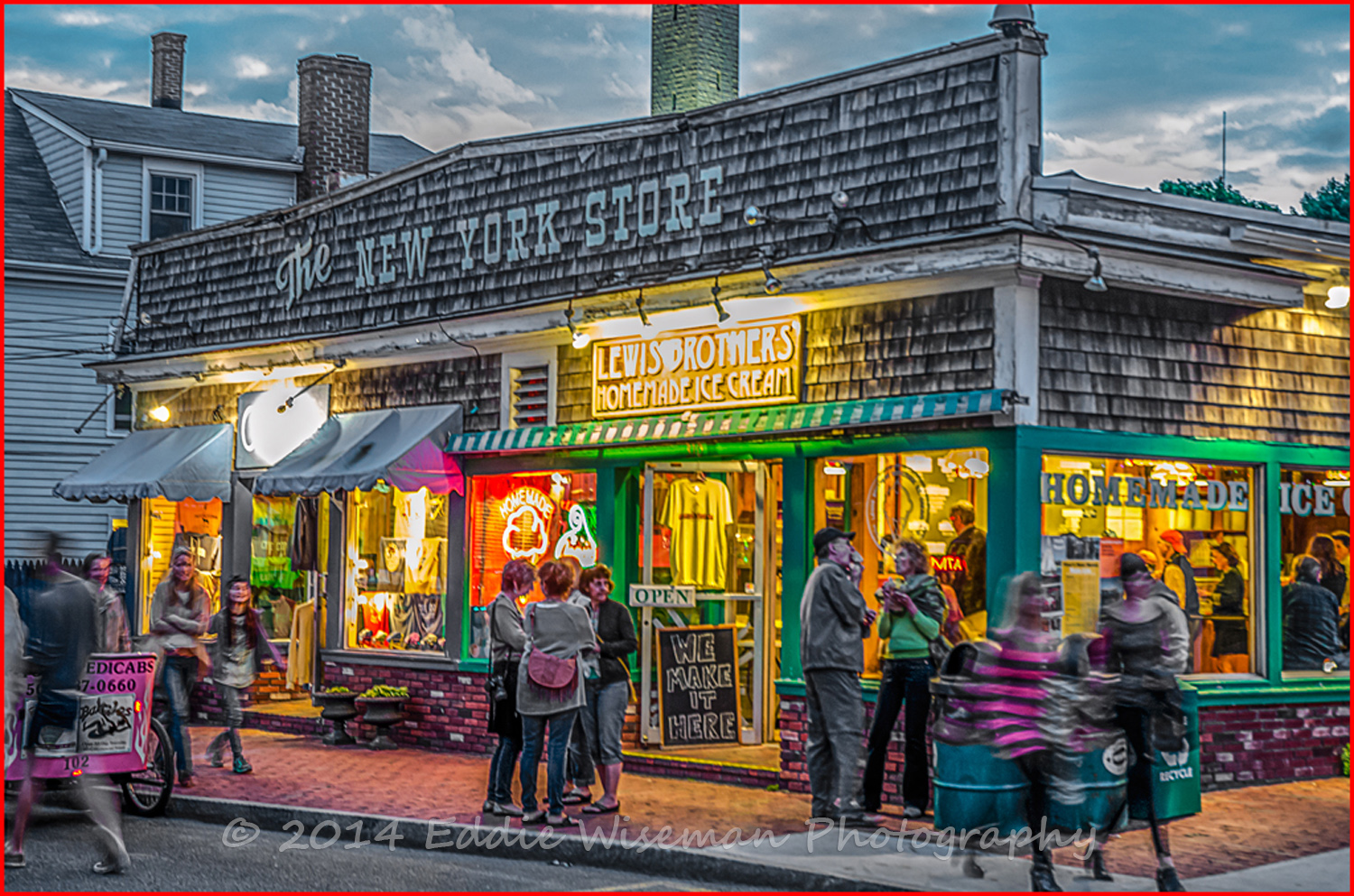 Nightime in Provincetown #1 Cape Cod, MA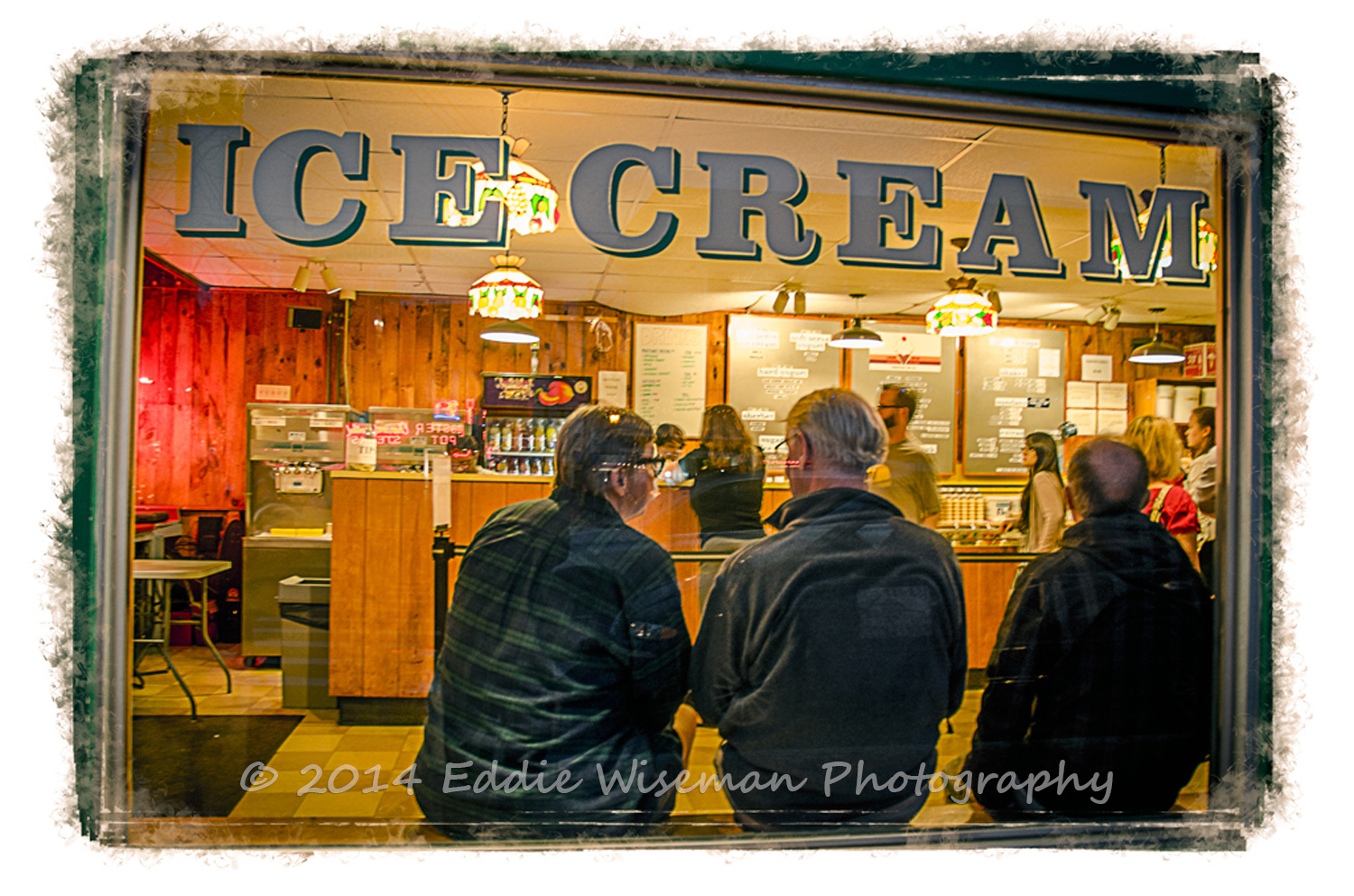 Ice Cream In Provincetown-Cape Cod, MA
Truro Morning #2, Cape cod, MA (In Color)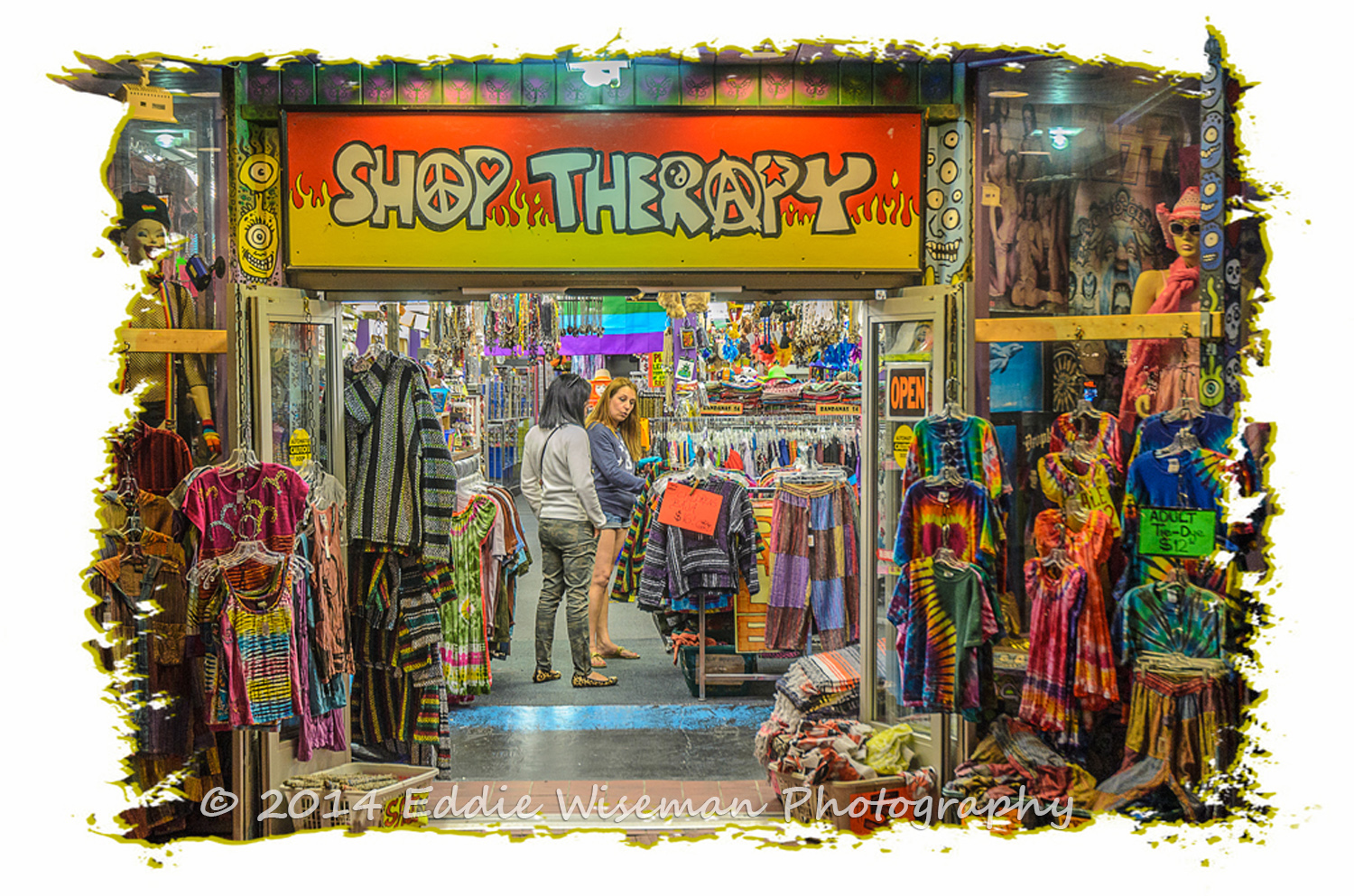 "Shop Therapy" Provincetown-Cape Cod, MA
Lighthouse #2, Truro, Cape Cod, MA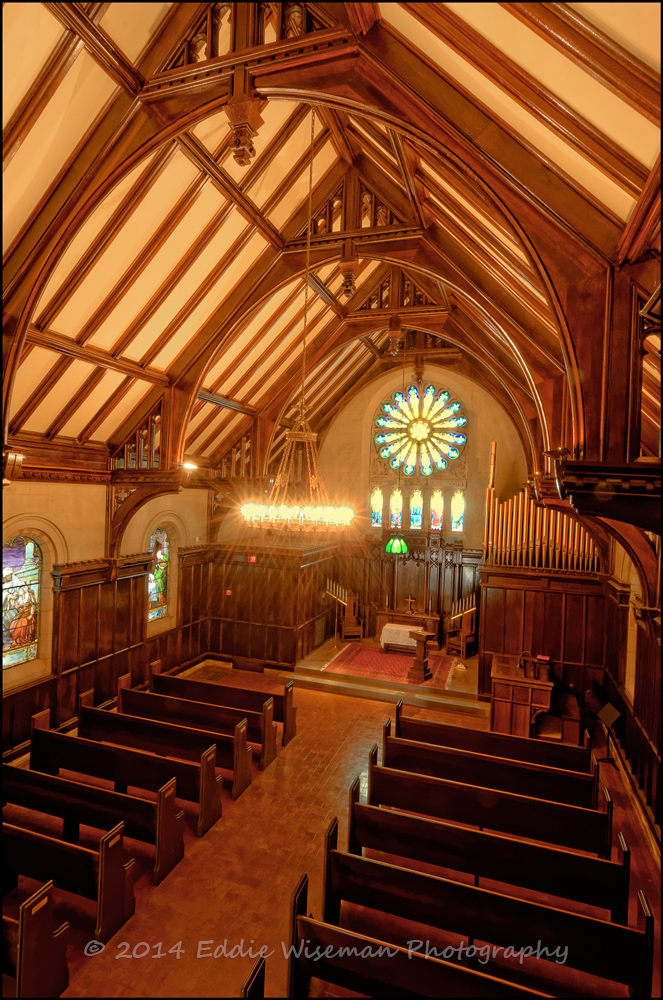 West Parish Chapel from the Balcony, Andover, MA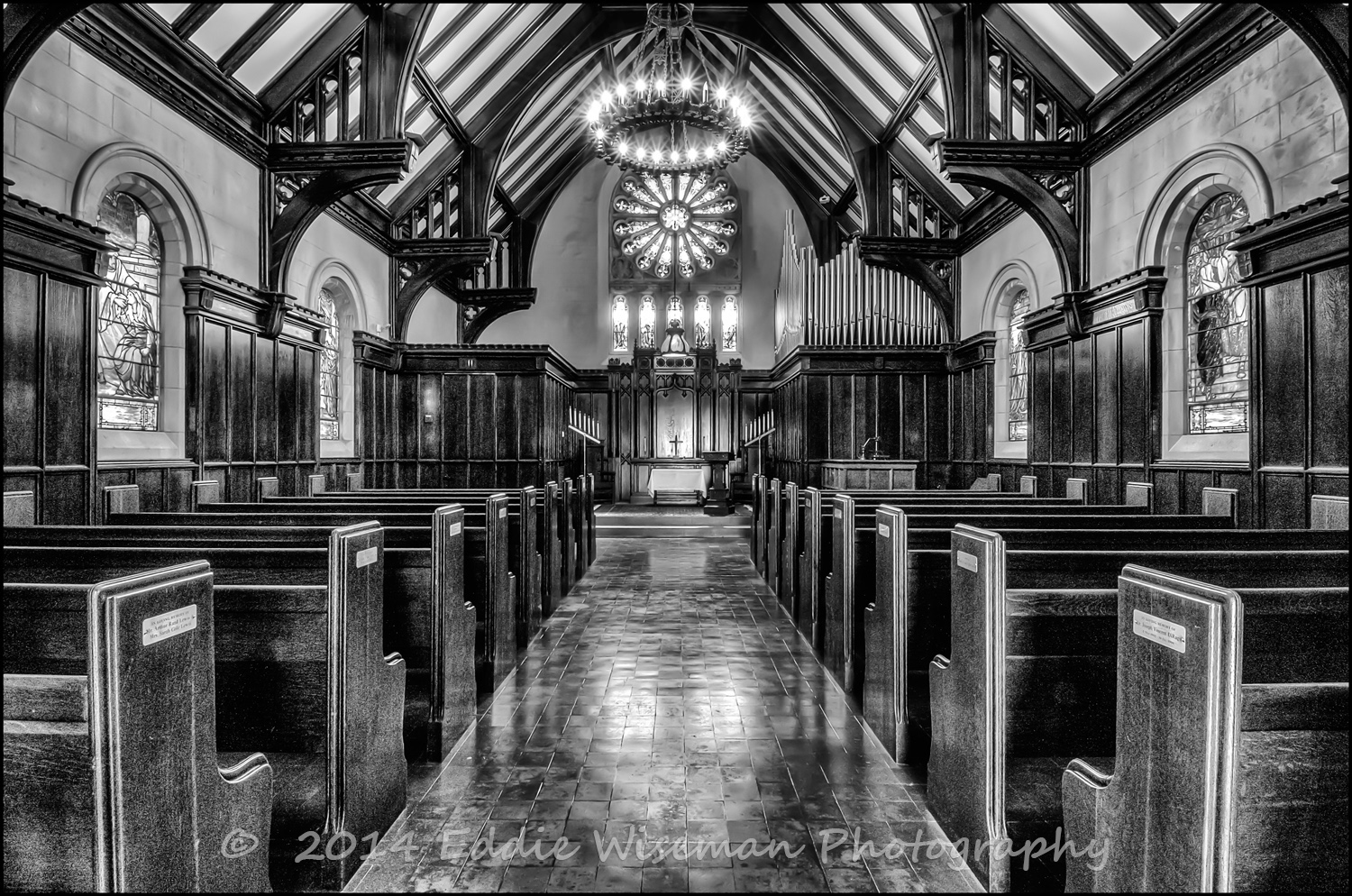 West Parish Chapel-Inside(monochrome)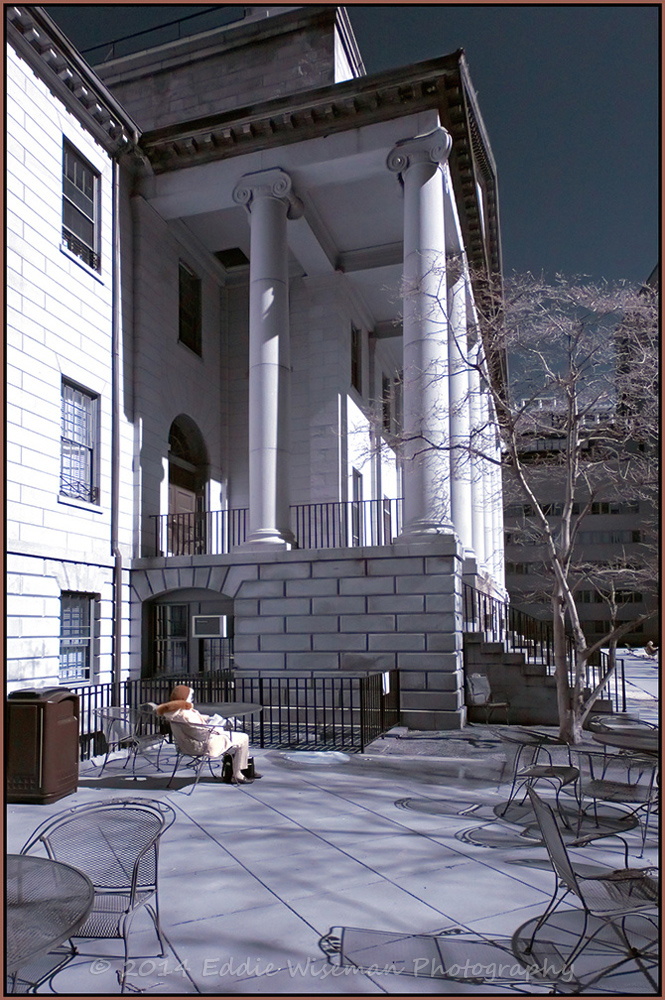 MGH "Etherdome", Boston MA -(color infrared)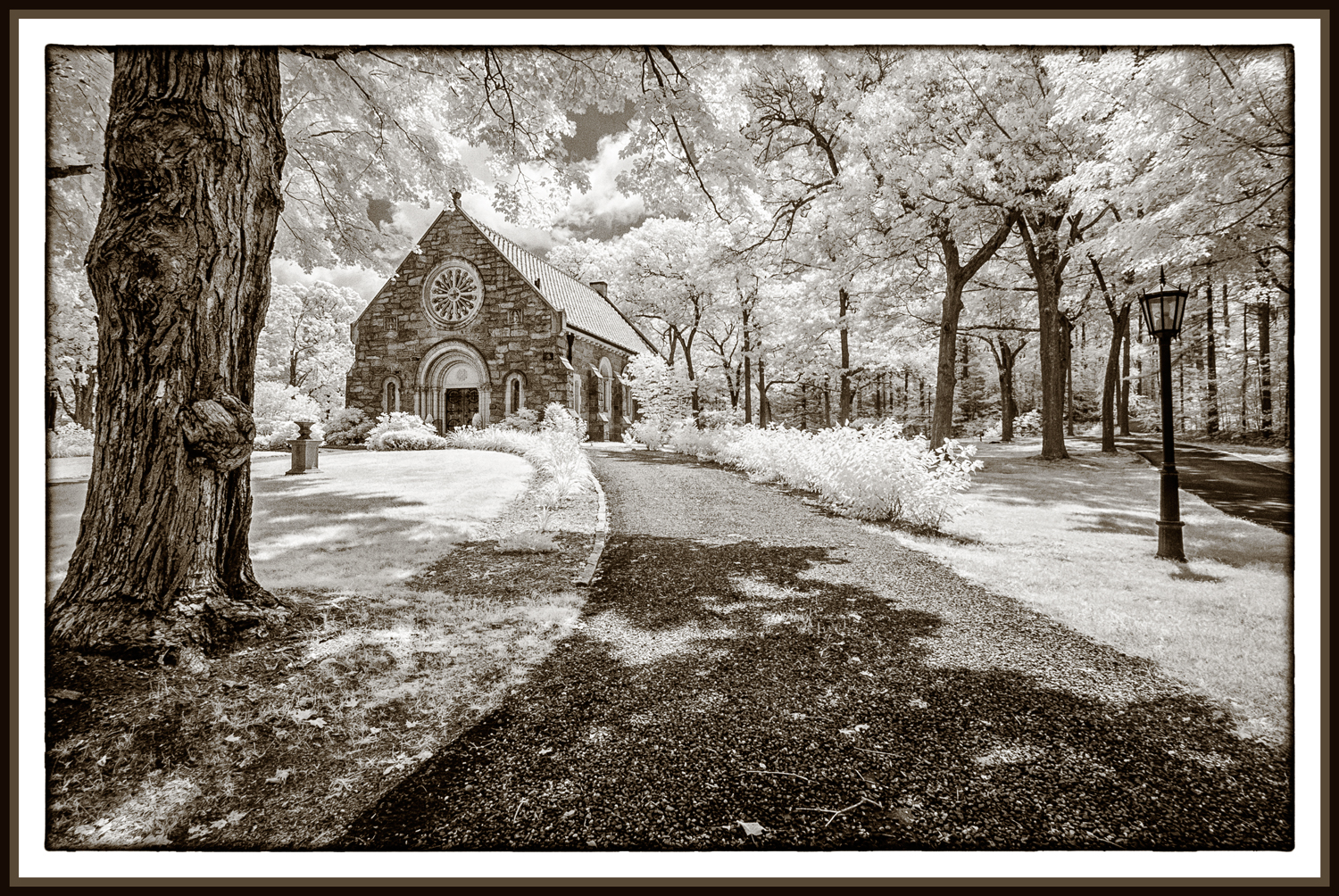 West Parish Chapel, Andover, MA (infrared sepiatone)
West Parish Cemetery Chapel #4-Andover, MA
Blue Barn with Threatening Skies-Western MA
Fishing Boat at Pier-Nova Scotia
Fishing Boat Moored-Rockport, MA
Snooze at Noon- Andover Infrared Blue Monochrome
McDowell Dam Walkway, Peterboro,NH (monochrome)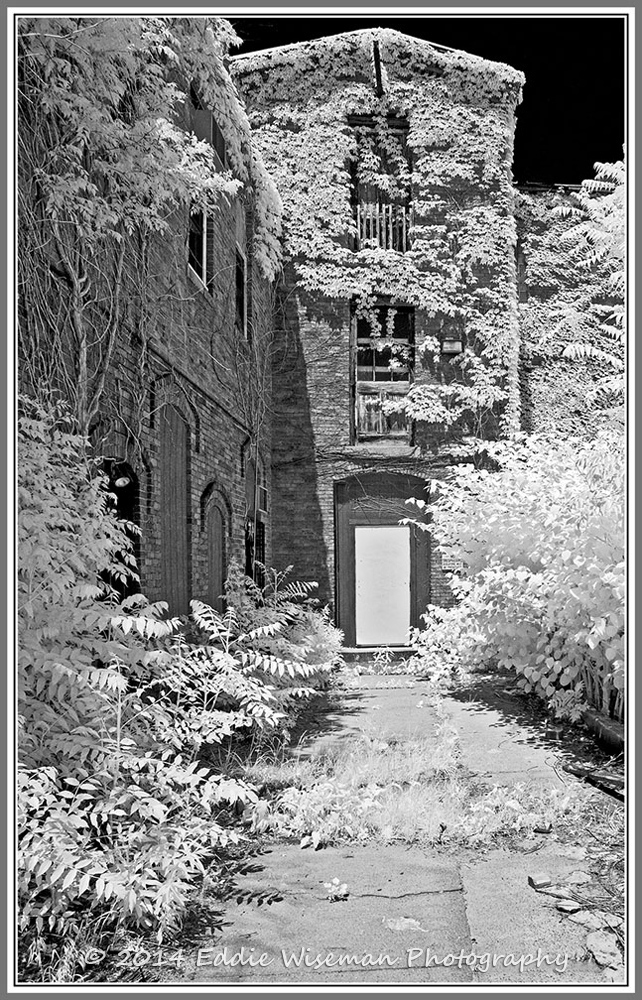 Urban Decay-Lawrence MA, Infrared (monochrome)
West Parish Cemetery Chapel #5 (infrared)
Truro Morning #2- Cape Cod MA (monochrome)
Bridge over the Merrimack River-Lawrence, MA (color infrared)
Sams Steak-out Infrared Lawrence, MA
The "New" Town Hall, Andover, MA (infrared monochrome)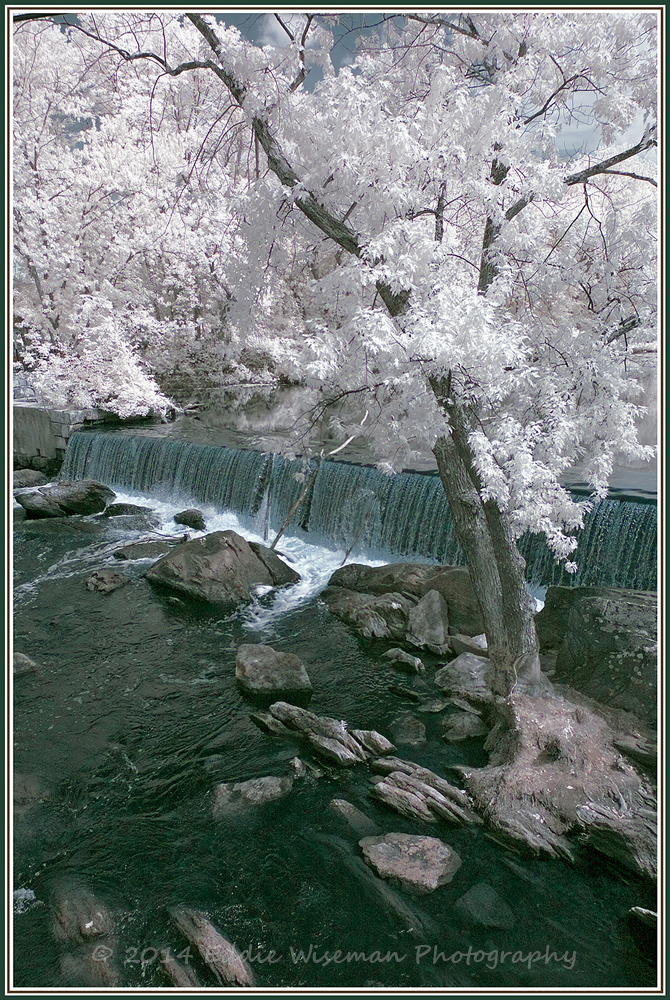 Concord River Falls-Billerica, MA Blue Infrared
Twin Stacks Lawrence, MA- (infrared black and white
Lawton's Famous Frankfurters-Lawrence MA-Infrared
MGH Ether-Dome, Boston, MA (monochrome infrared)
Concord River Falls- Infrared Black and White, Monochrome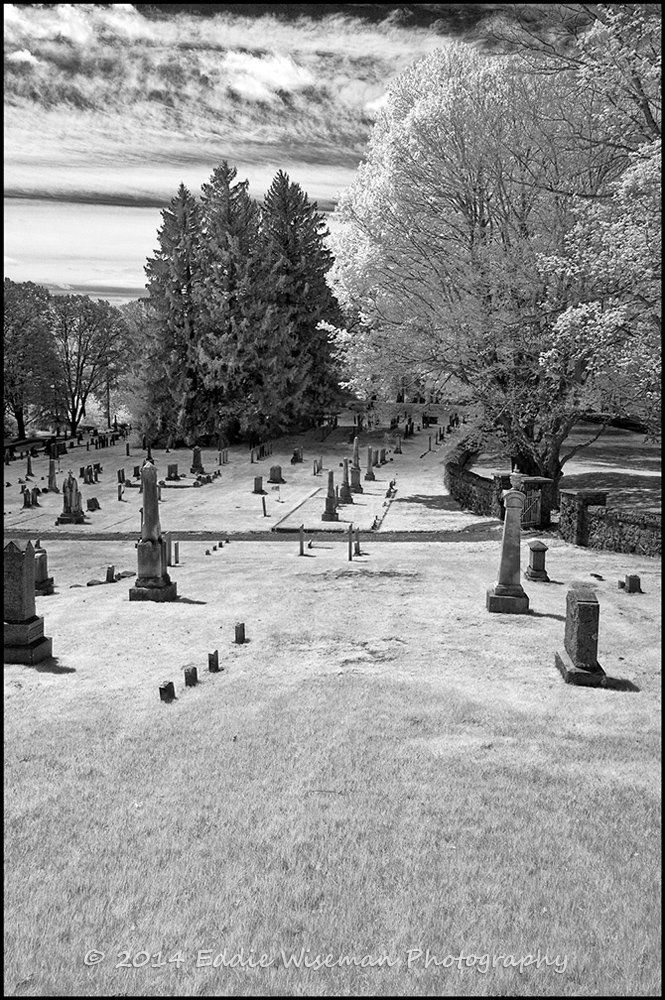 West Parish Cemetery-Andover, MA-(black and white infrared)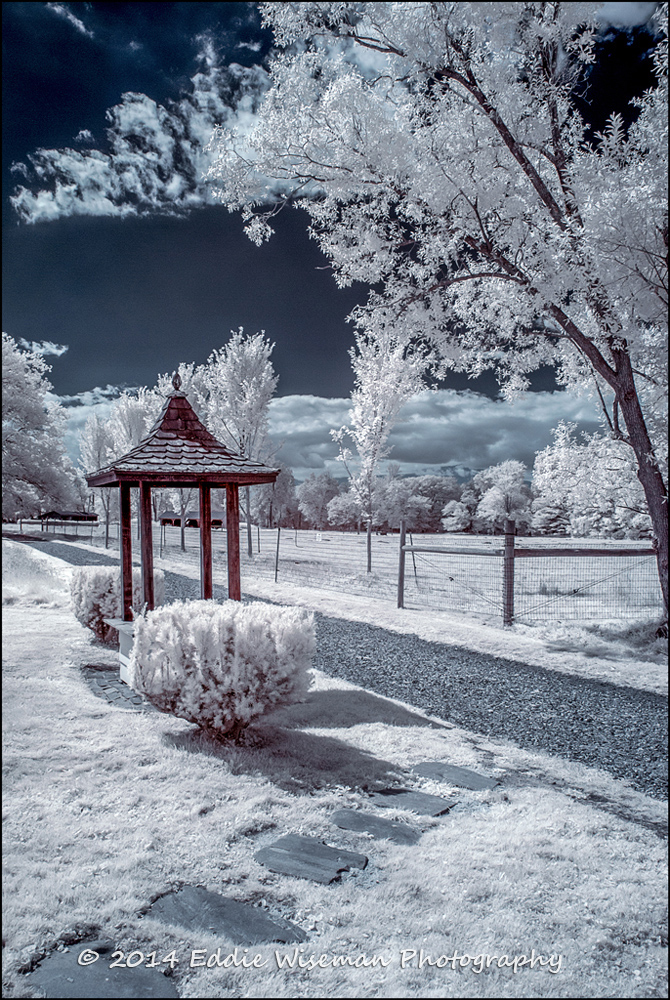 Stevens-Coolidge, Infrared #3 (blue monochrome)
West Parish Cemetery Chapel-Blue Infrared with painted effect-(monochrome)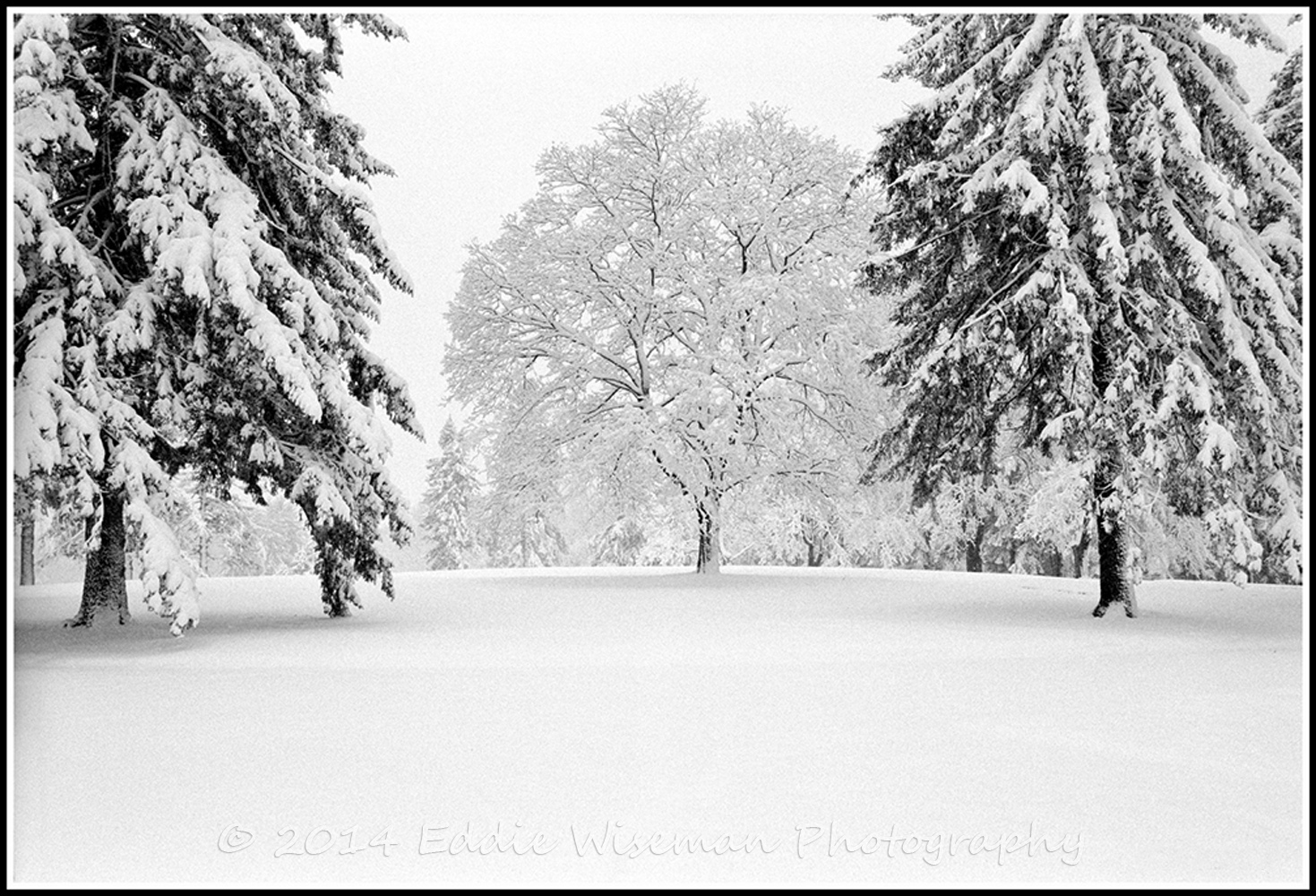 Snow Trees, Andover MA (B&W monochrome)
Stevens Coolidge-Infrared#1
View from "Hair-Pin" Turn- N Adams, MA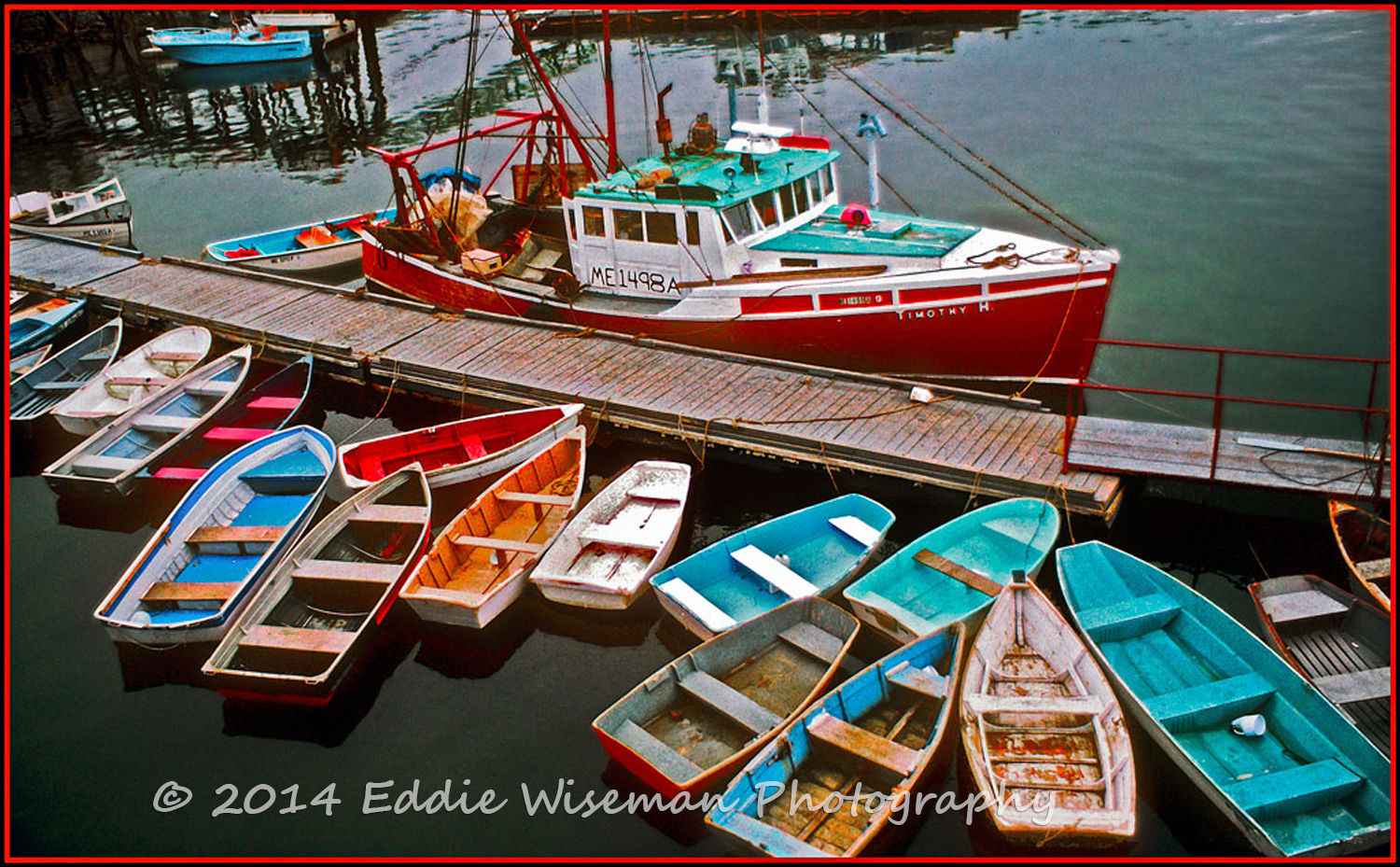 Colorful Boats "Somewhere" in Maine
Snowy Gate-West Parish Cemetery (monochrome)
Shawsheen River Dam-Andover MA (monochrome)
Concord River Lagoon-Billerica,MA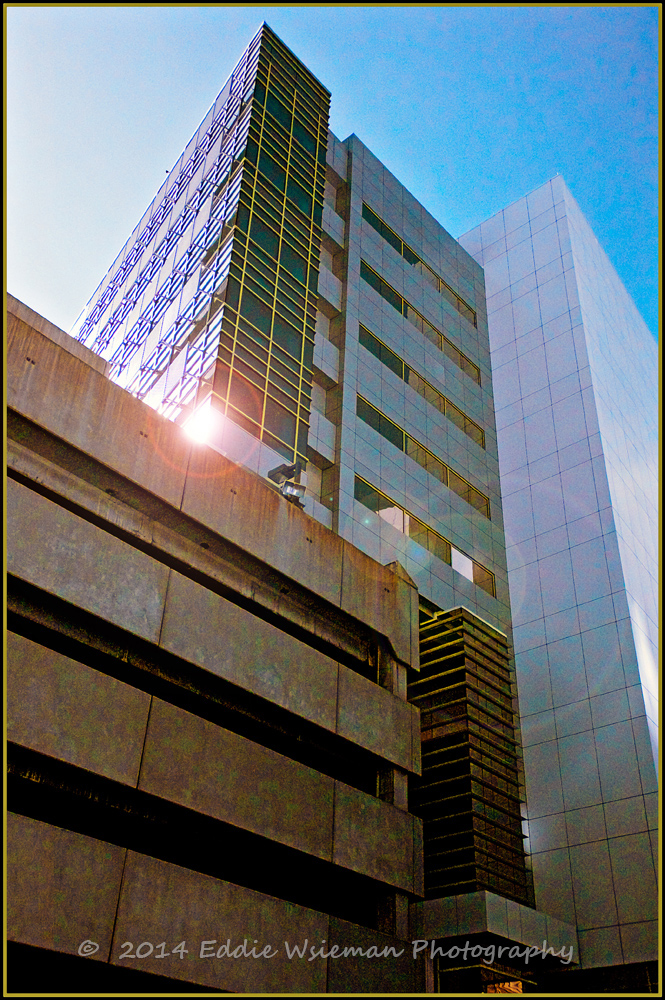 Parking Garage MGH-Boston,MA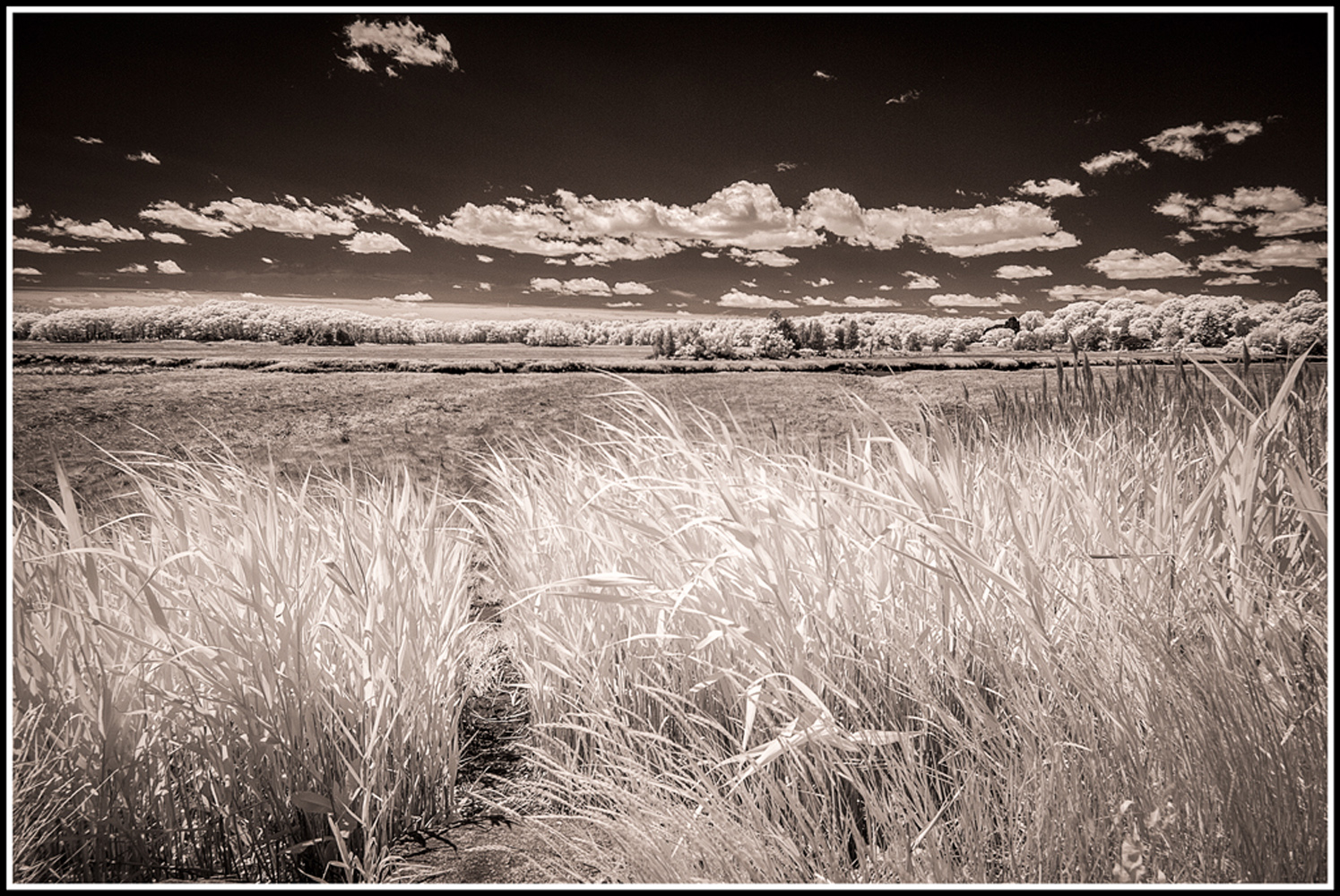 Essex Marsh at Low Tide (Infrared Monochrome)
Rowes Wharf at Dusk, Boston,MA (monochrome)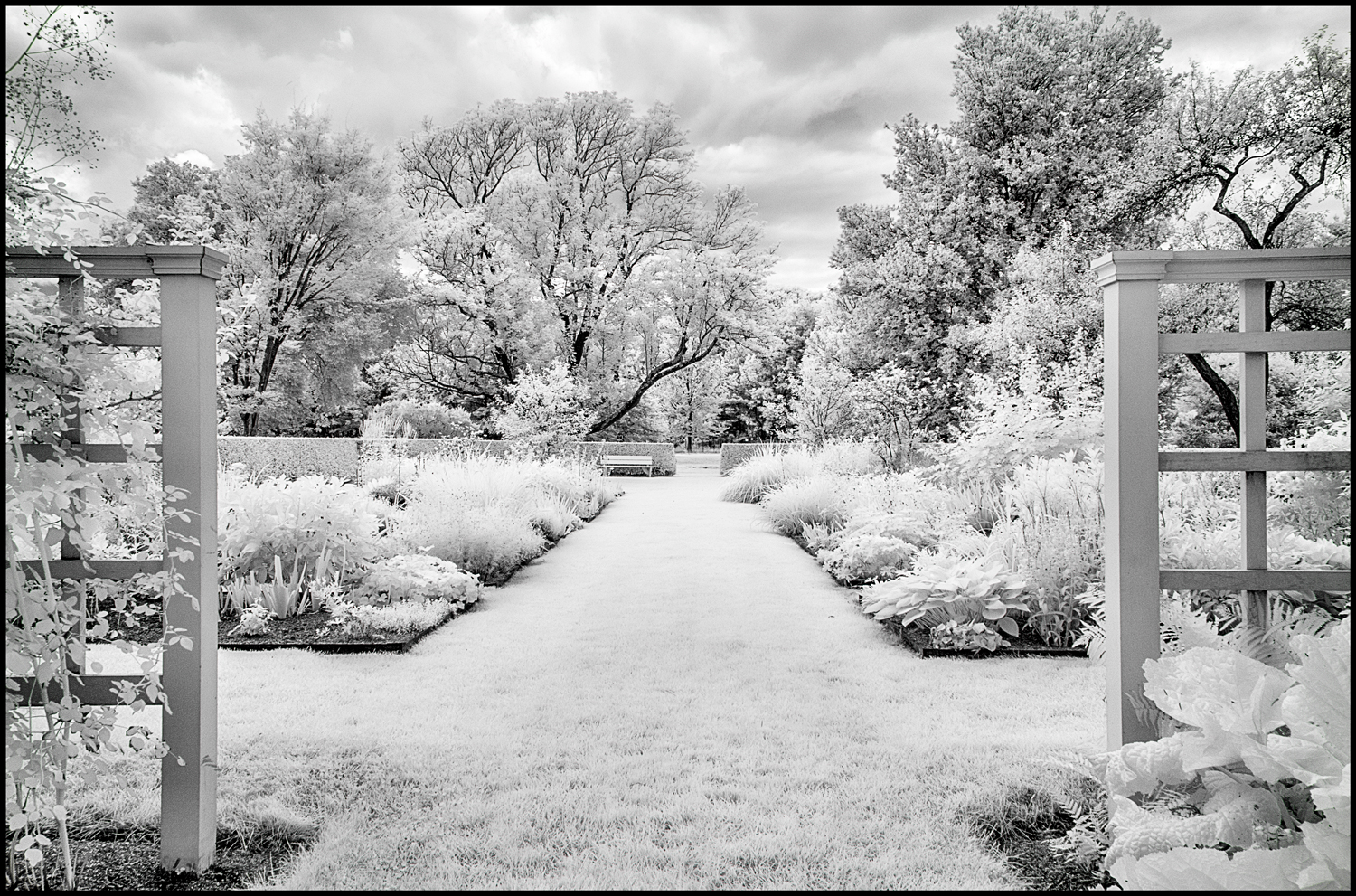 Stevens-Coolidge Infrared #4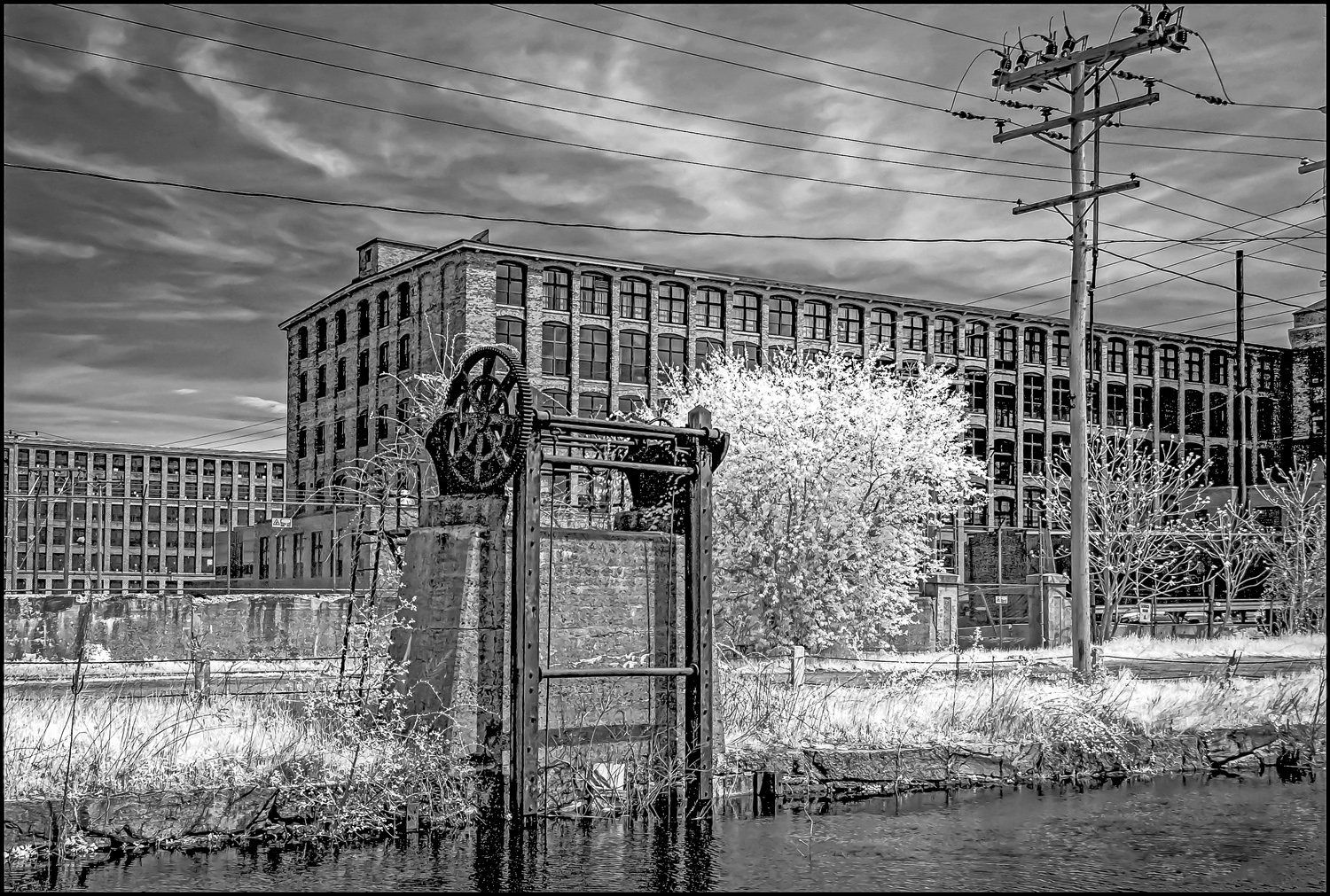 Locks on the Canal-Lawrence,MA (monochrome infrared)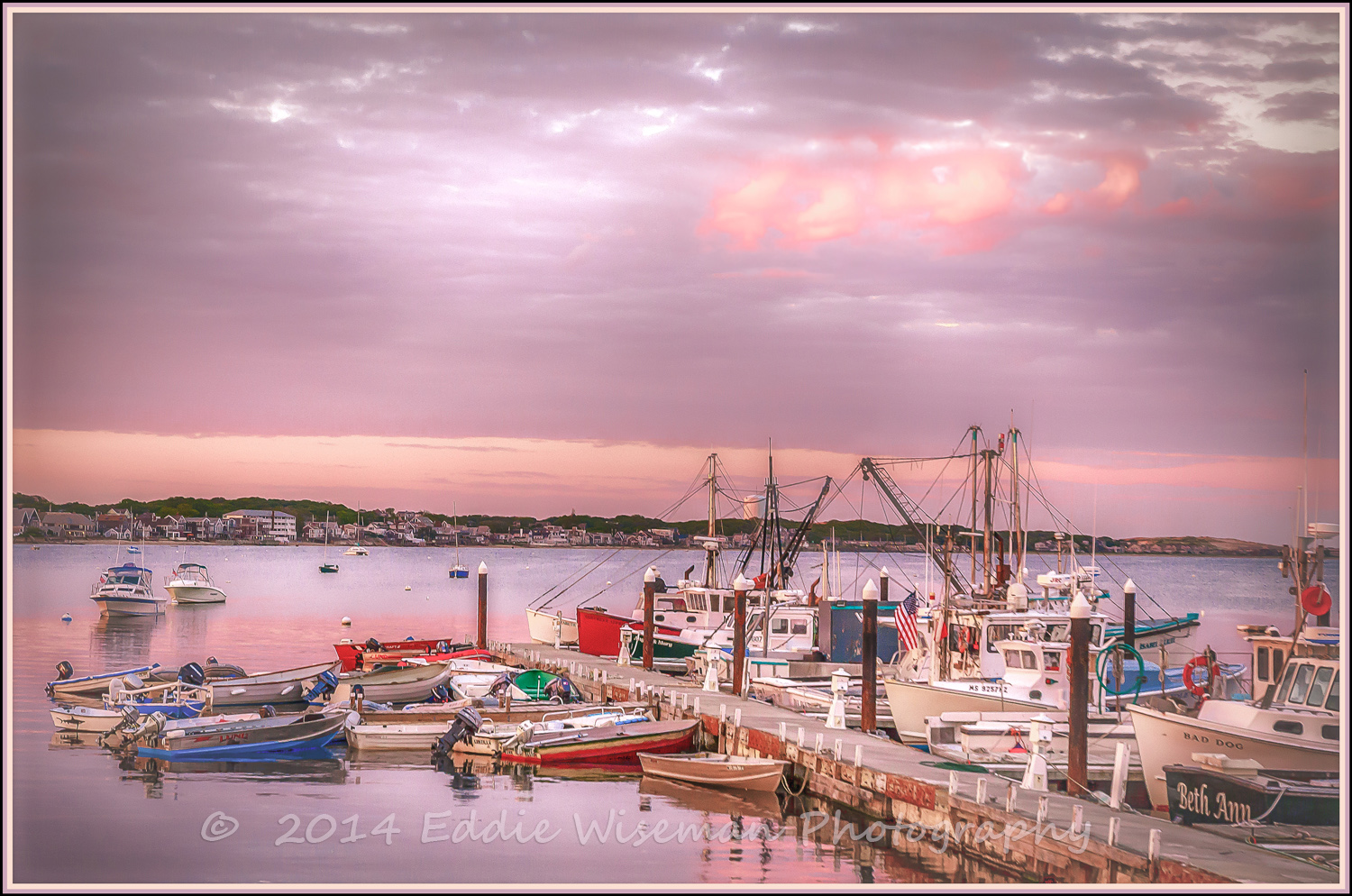 Provincetown Dusk #3, Cape Cod MA (modified color))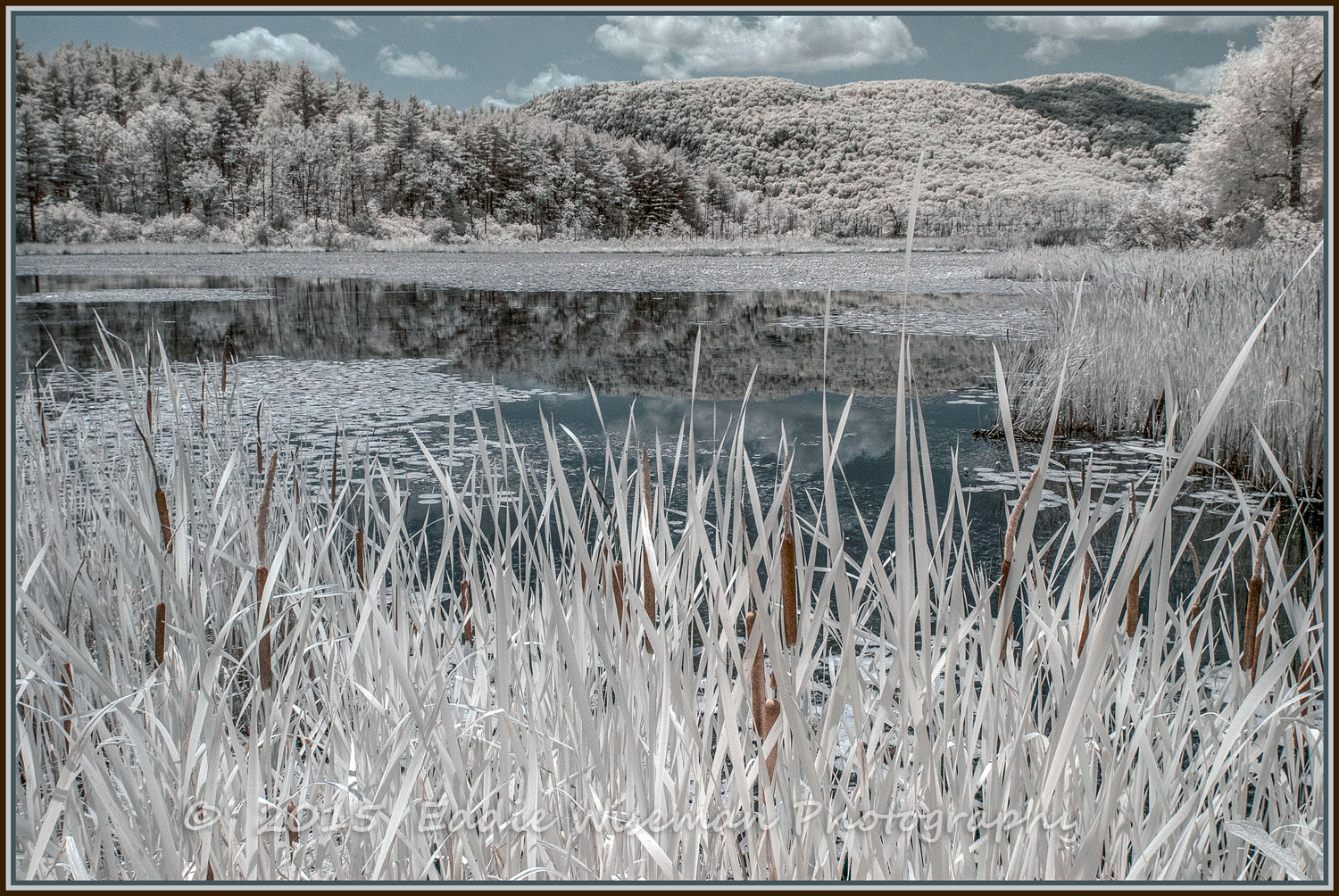 Clark Pond Stockbridge, MA "faux color" Infrared 2015
If one has a camera converted to capture infrared-ONLY images, many roads open up to exercise your creativity..In this instance, I chose to do a "channel-swap" in Photoshop CC2015, giving me the blue sky and water..I have another version of this done totally in Black and White.. As far as which one I like most, it's a "toss-up" depending upon my mood at the time of viewing.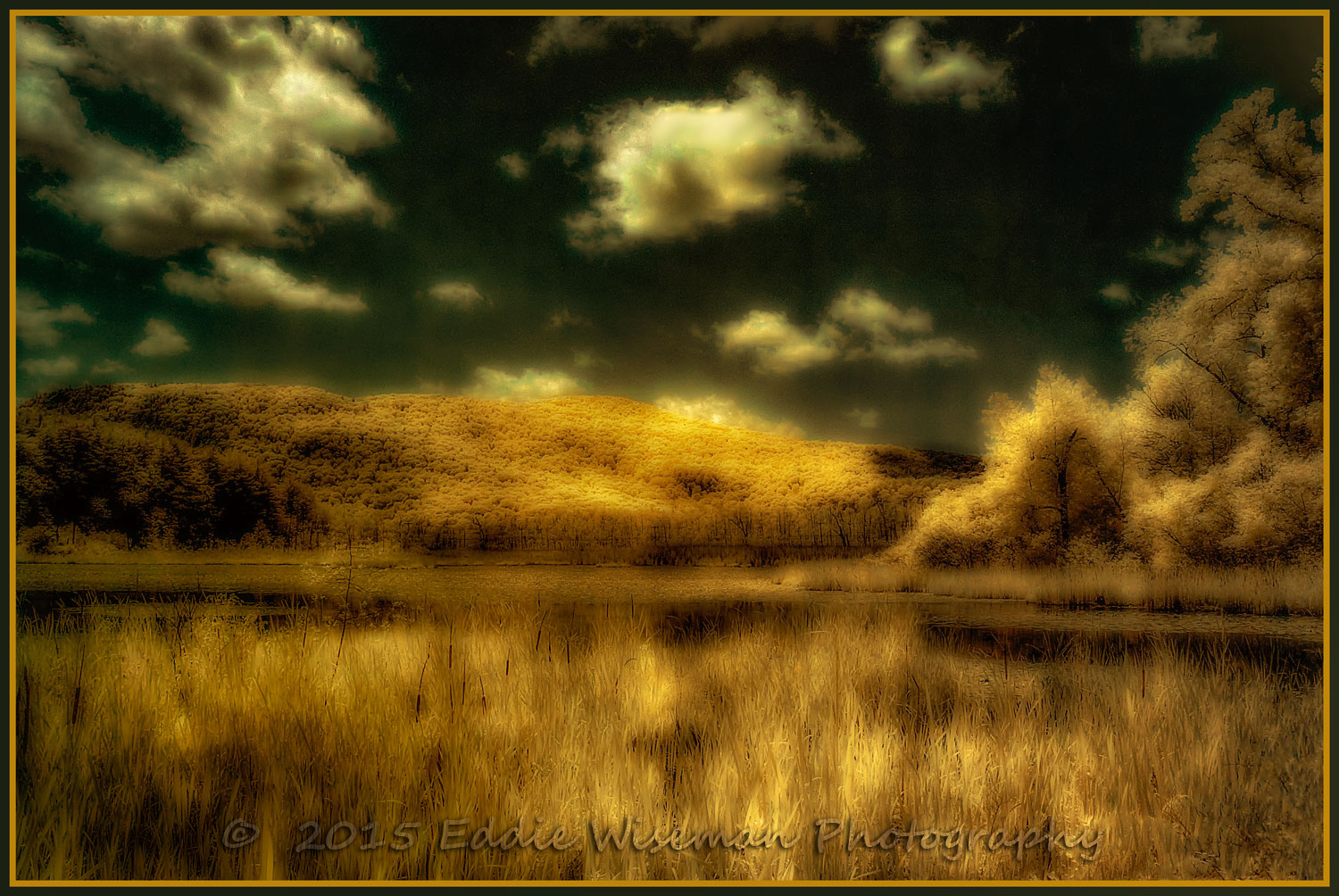 Clark Pond Infrared Image 7/ 5/ 15 enhanced, Stockbridge MA
This is another infrared image from 7/5/15 of Clark Pond in Stockbridge, MA, with enhanced processing to create a very "SOFT and LUMINOUS" effect ..I think I've succeeded, so much so that I printed this image out to 12x18" on a metallic paper in preparation for framing. This print seems to GLOW!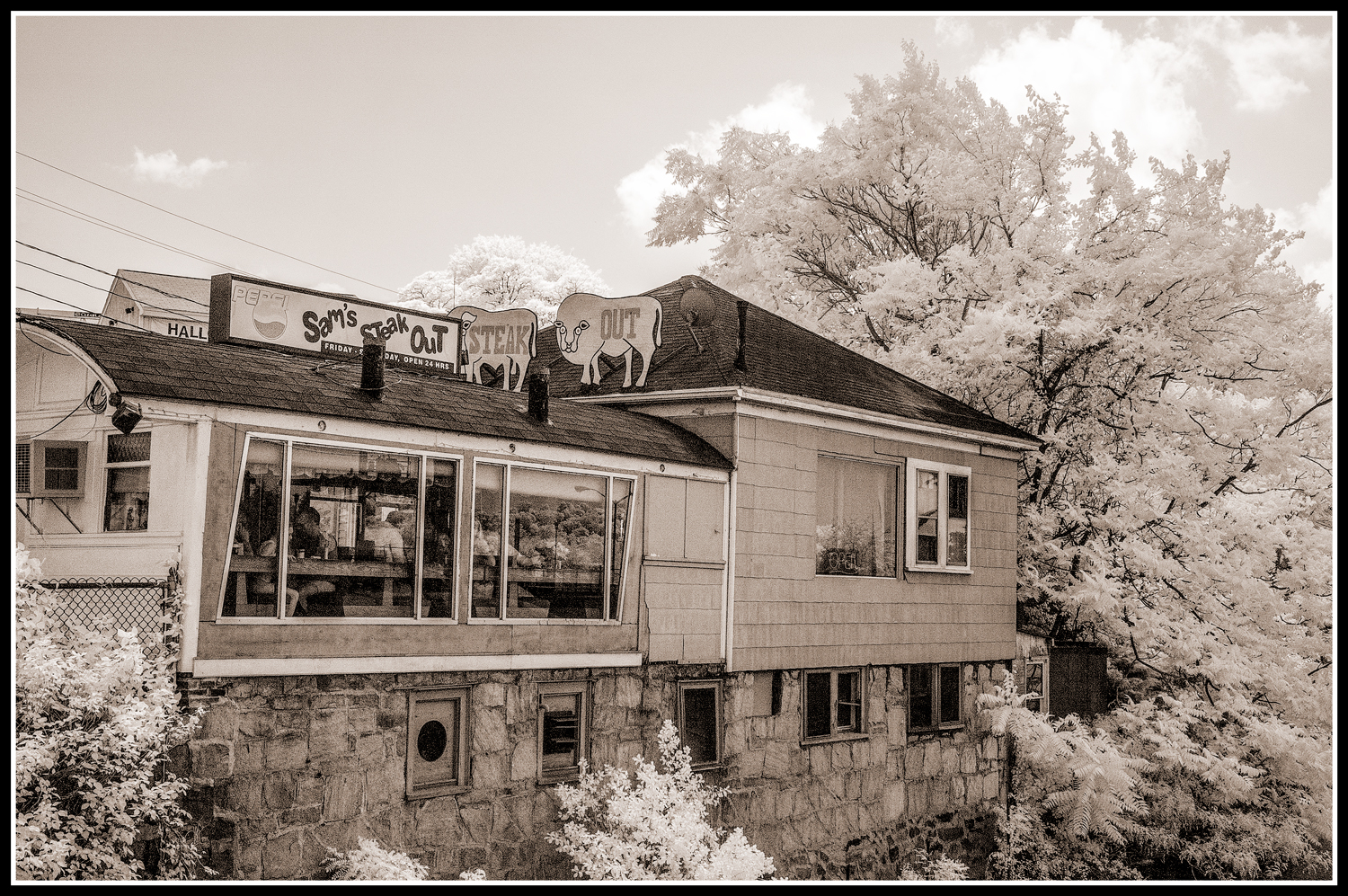 SAM'S STEAKOUT Lawrence, MA (infrared) circa 2006
Locals here in the Lawrence MA area will remember when this iconic restaurant adjacent to the Merrimack River falls was a very busy place!..If I remember correctly, it was actually open 24 hours/day during the weekends. They made the BEST steak tip sandwich you could find. It has since become the "Three-Dog-Diner", and I have a feeling that it may no longer be open. I also remember SAM'S having a booth for many years making their great sandwiches at the TOPSFIELD FAIR!..Nothing's "forever"!!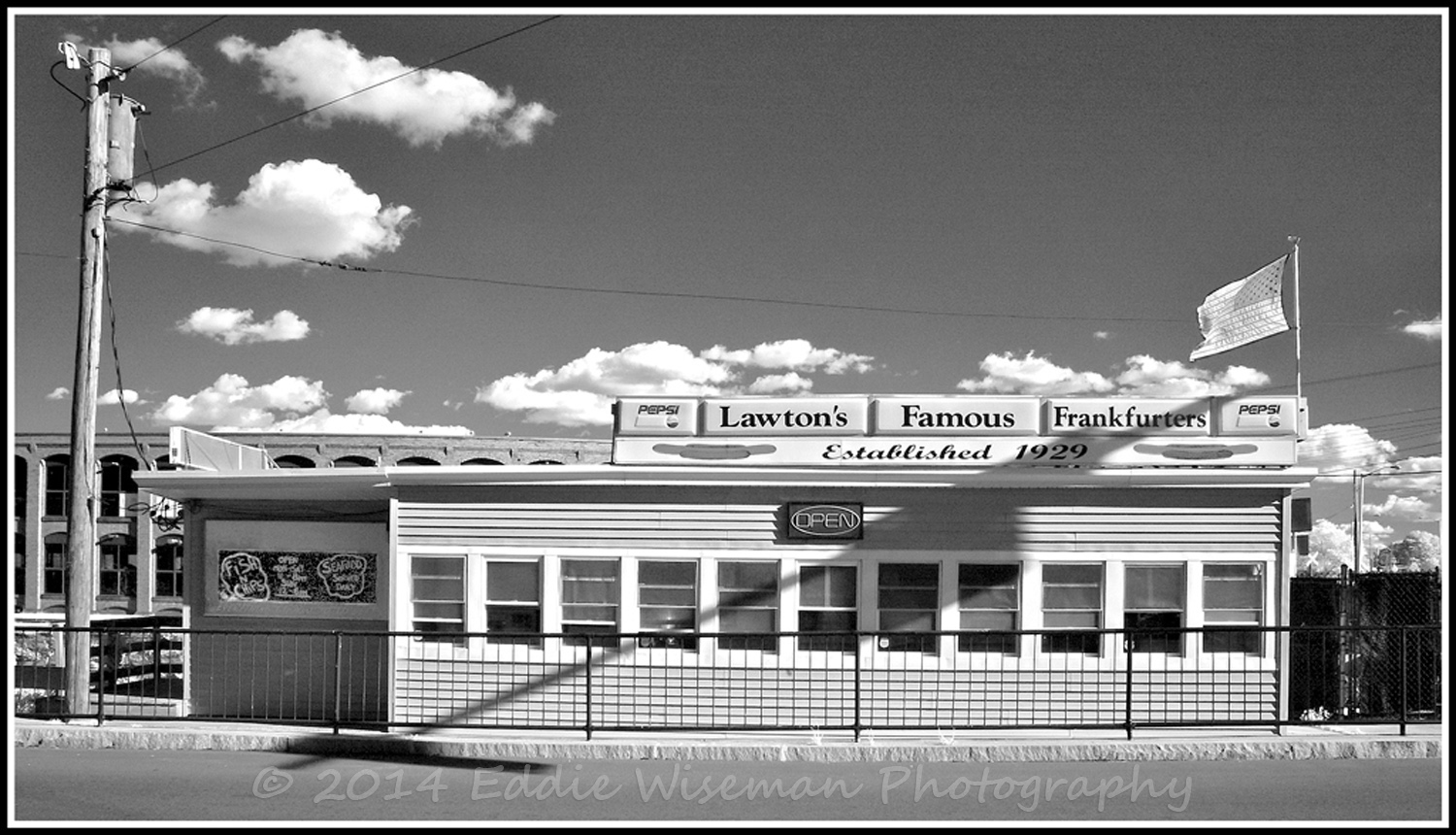 LAWTON'S FAMOUS FRANKFURTERS (infrared) Lawrence, MA Circa 2006
Here's yet another Lawrence MA "landmark" on the "canal" at the beginning of Canal Street in the city..Was in business since 1929 serving up foot- long franks, fried seafood and other fare. Changed hands the last 4 or 5 years, and is no longer called "Lawton's".
Image created with my infrared converted camera.. I "saw" this as a Black and White Image in my mind's eye.
CLOCK TOWER Merrimack St, Lawrence, MA (infrared circa 2006)
There is one landmark that can be seen most anywhere within the City of Lawrence, This view done with an infrared photographic technique that was taken from Merrimack street along the canal looking "west" toward the "TOWER" which is also adjacent to the current" NEW BALANCE Factory Shoe Outlet Store" ..I believe that their shoes were actually made in these adjacent buildings, before sending production "overseas" quite a few years ago.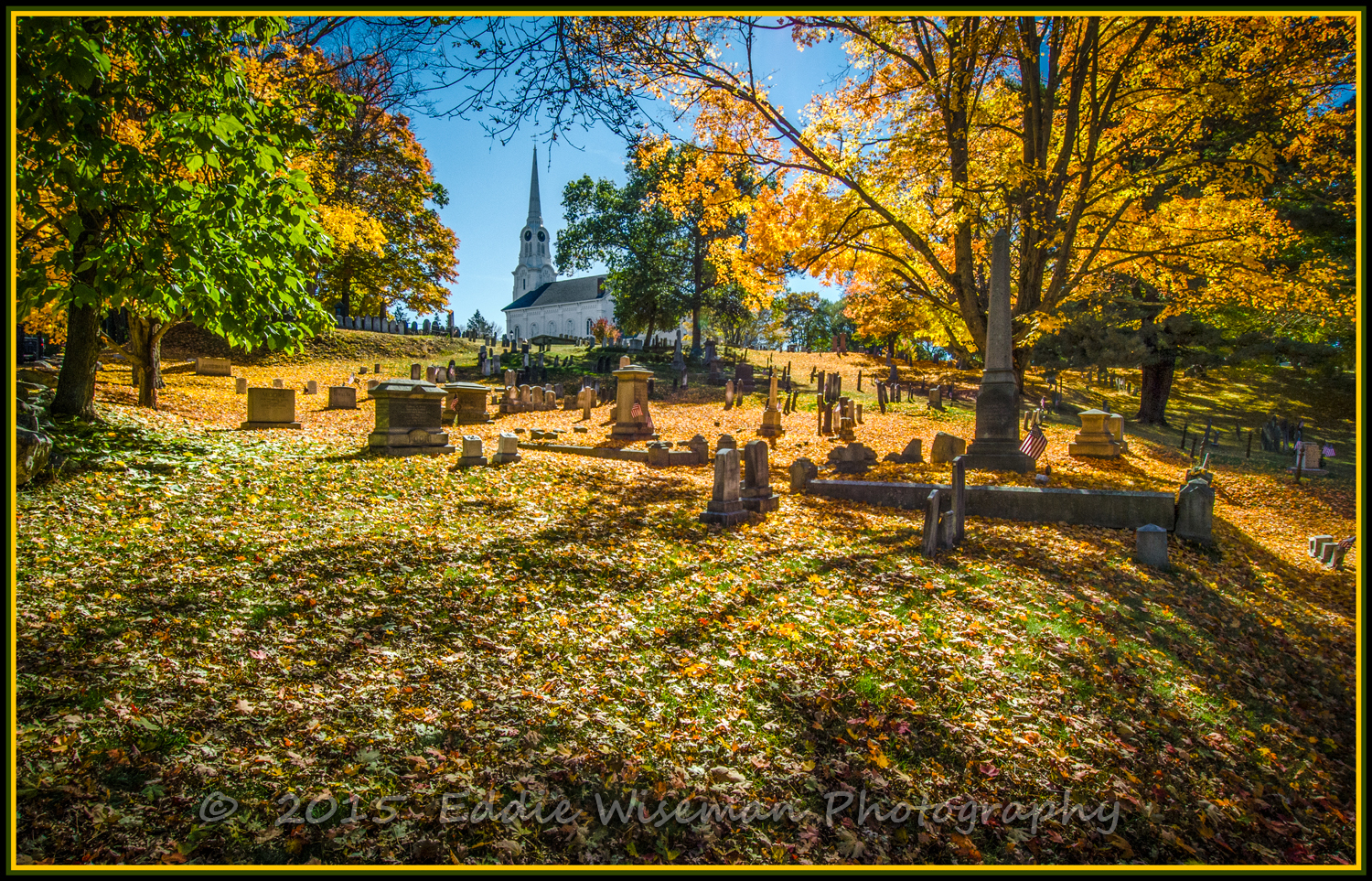 SOUTH CHURCH ANDOVER with it's Cemetery, Andover, MA 2015
View of the South Church Andover, with Cemetery behind it in full Fall colors Mid October 2015. A gorgeous sunny day!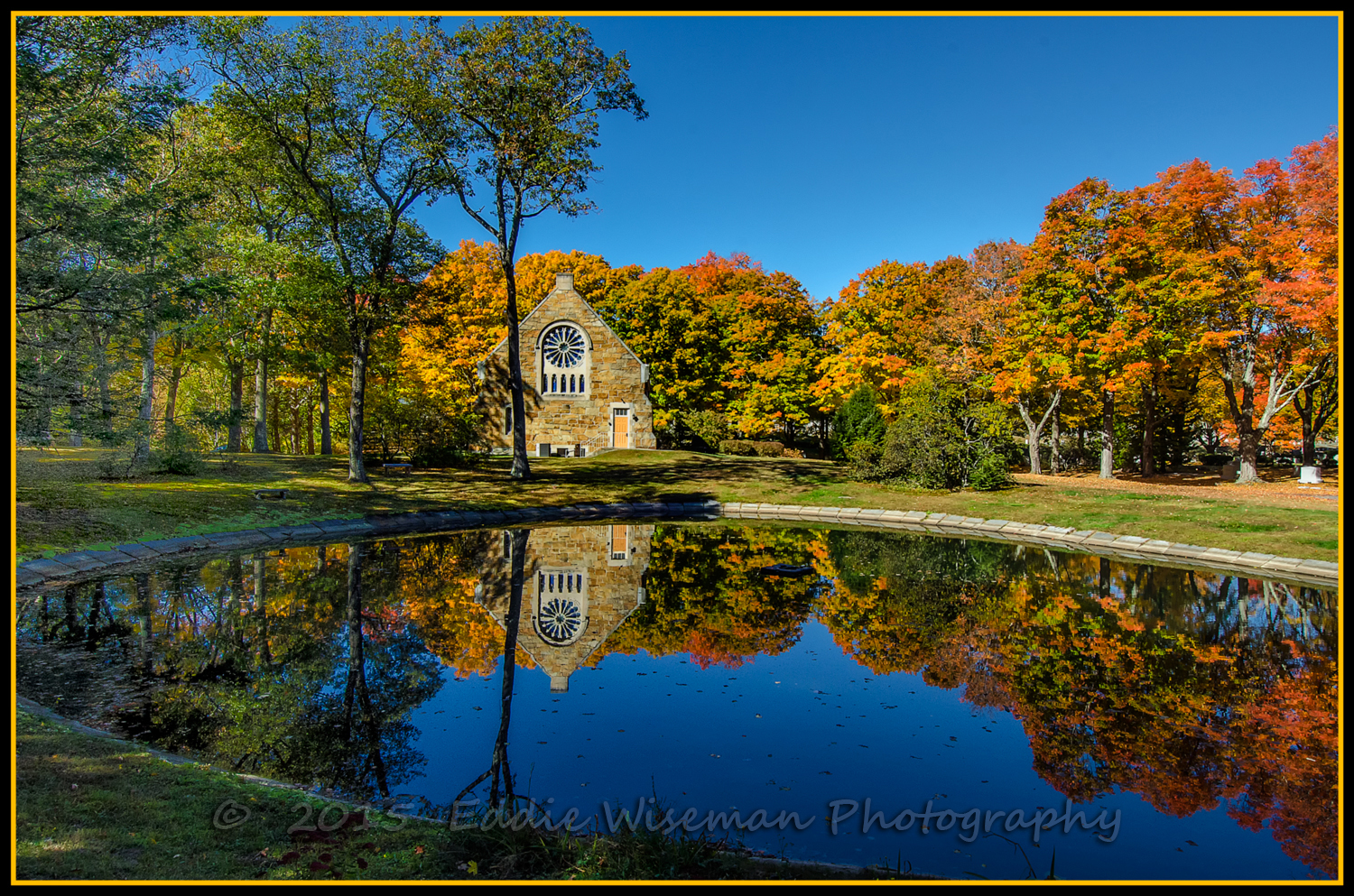 West Parish Cemetery Chapel -Rear View with Reflection in Pond, Andover, MA 2015
When I'm looking for local color in the Fall, I'm usually certain to find it on the grounds of the West Parish Cemetery Chapel..This day with a GREAT pond reflection of the Chapel rear , courted by the beautiful maples of Fall in October of 2015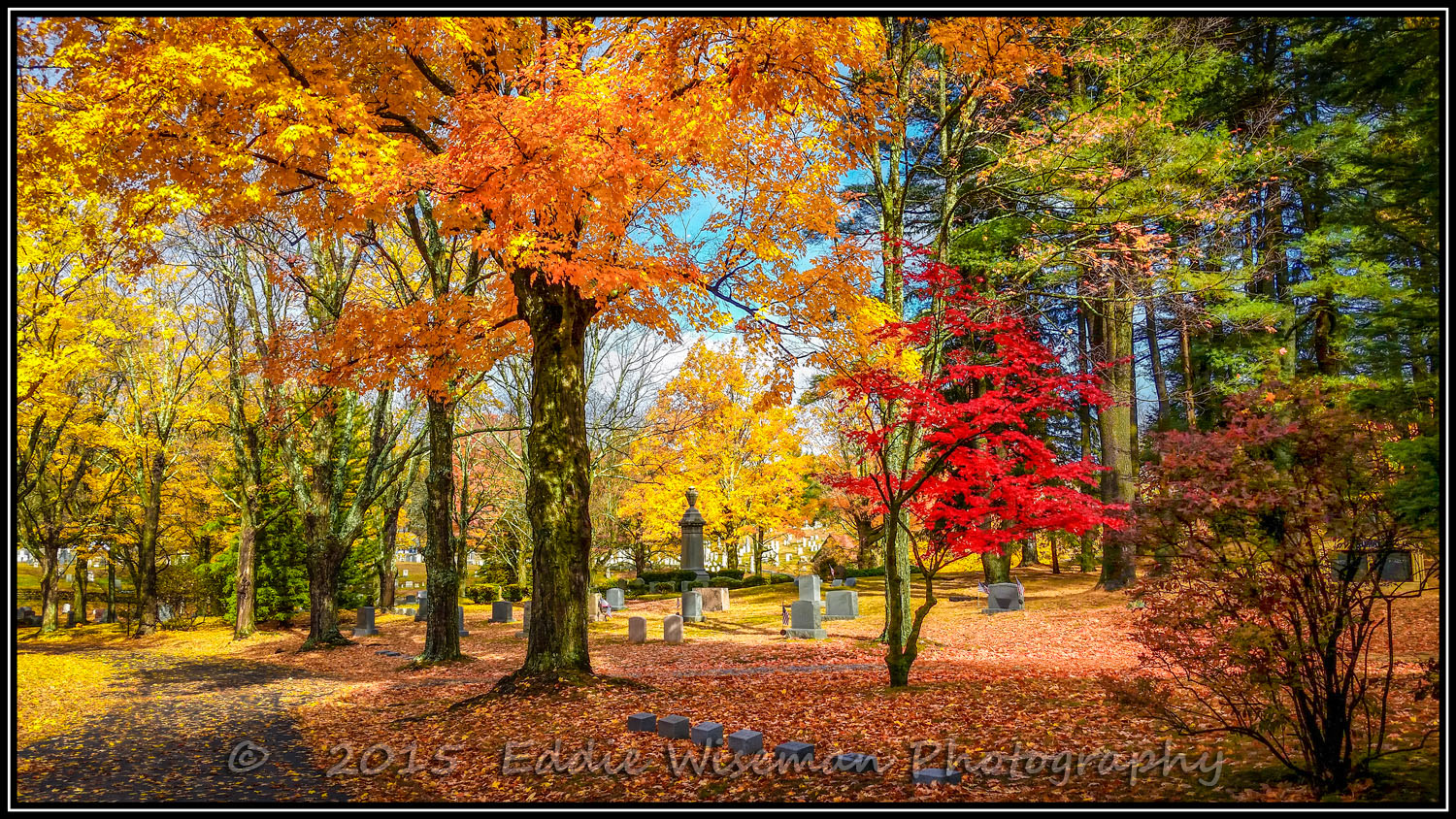 West Parish Cemetery in FALL COLOR- Andover MA 2015
Fall color can often be a hit or miss situation here in New England, but one can get "lucky" in most cemetery settings. I don't know why, but that's where I've been fortunate enough to capture some scenes like this one, which happened immediately following an overnight rain and windstorm as the clouds were just breaking up around 10:30 AM, and I was there with my camera. I recently printed this on out to 10x18 inches on a "METALLIC" surface paper which REALLY Makes this image "POP"!!. .I'll shortly be mounting, matting and framing it for sale!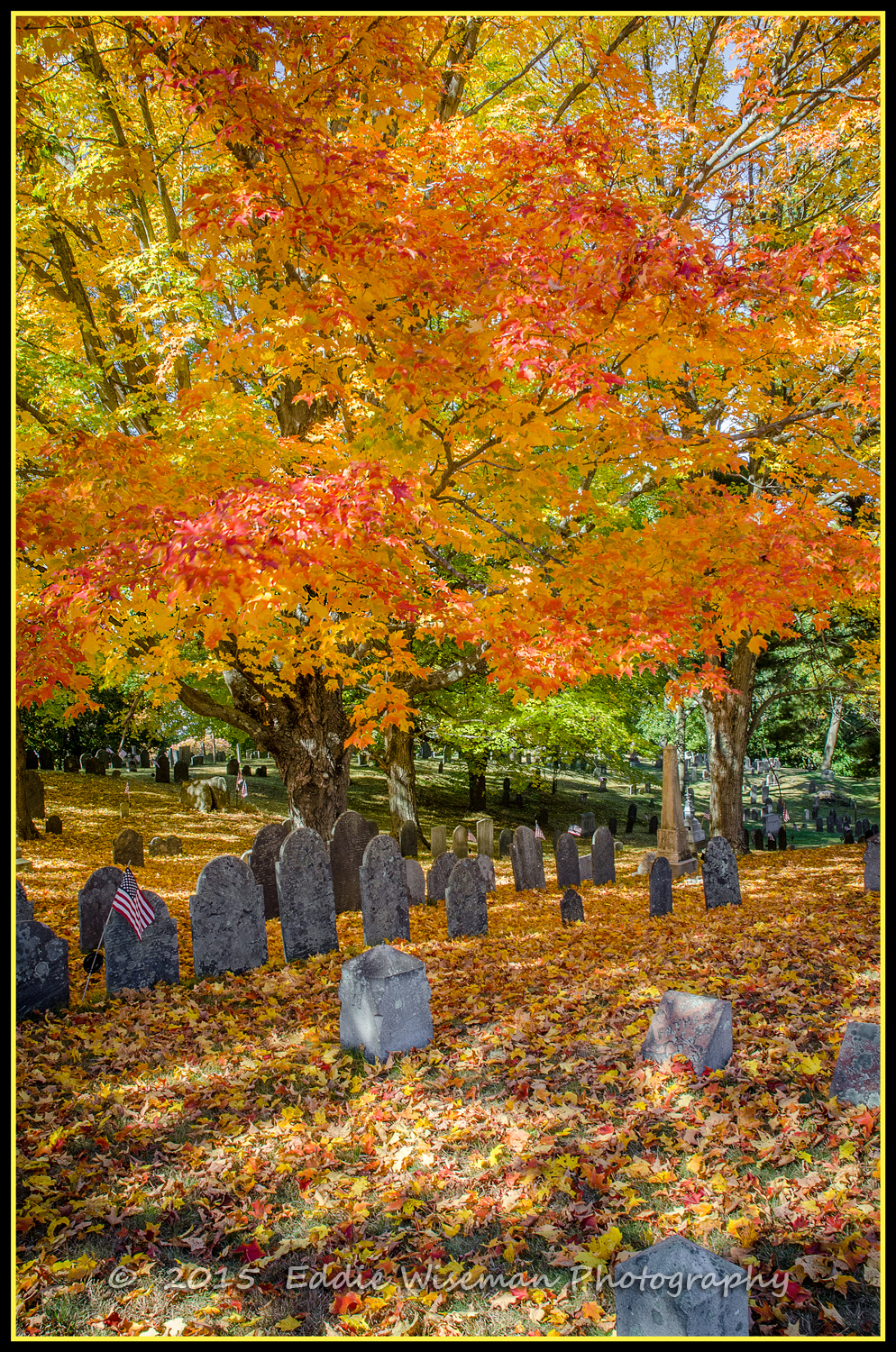 South Church Andover Cemetery in FALL Color Andover, MA 2015
I came upon this scene while I was looking for some Fall foliage color, and I surely found it here in Andover on or about October 19th, 2015. Makes for a VERY IMPRESSIVE 10x18" print that "pops off the page"!!
TRINITY PRESERVE , TRINITY FL 12-25-15 -Faux Color Infrared
The clouds in this sky were magnificent Christmas day 2015. I elected to use my Infrared dedicated camera with a wide-angle lens to really bring out this awesome sky!.. And..I do believe this method I used allowed me to accomplish just that! This image was taken from the North side the lanai attached to the residence of my stepson and his family.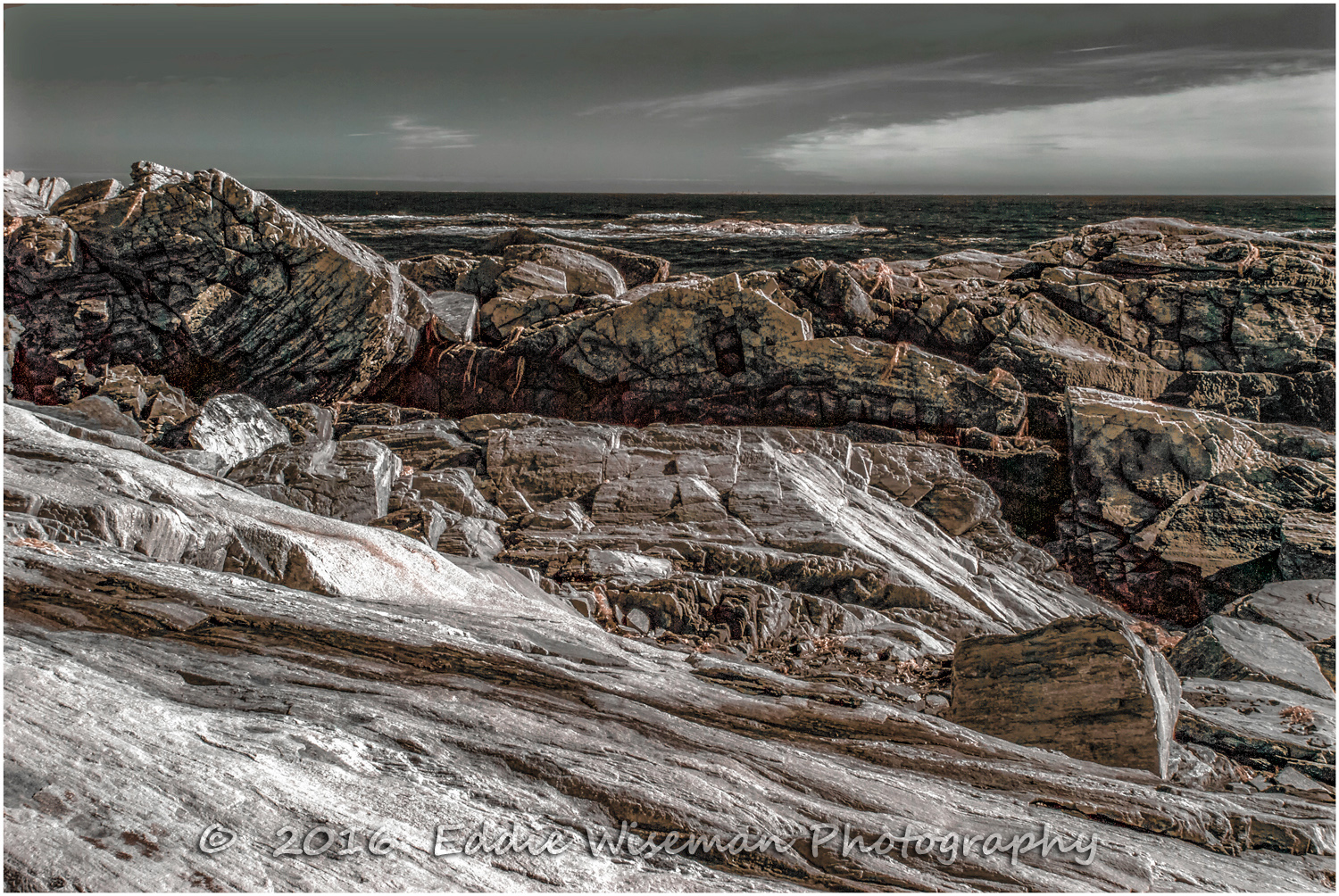 ROCK/SEASCAPE RYE, NH 2016 -Faux Color Infrared
In Mid February of 2016, we had an unusually warm Day with Temperatures in the 60's. I though it migh be a great opportunity to shoot some infrared photography on the oceanfront in RYE NH..This image was captured with a camera that has been converted just for "infrared", and sees things differently than we do with our own eyes using a conventional camera. The resulting colors you see here came out of a post processing regimen for that kind of image..The reproduction you see here is not able to show the full dimension and color that you would see by viewing this image once it has been mounted, double matted and framed,..I have done just that, and have this picture ready to go to a buyer who is looking for a unique piece of art for display.
RYE NH "On the Rocks", February 2016- Faux Color Infrared
This is one of a series of images I made on an unusually warm day in February, 2016, on the Rocky and Beautiful section of the Atlantic seacoast in Rye NH. Photographed with a special camera dedicated to creating FAUX color infrared images..This was one of my favorites, and has been printed , matted and framed and the results are GORGEOUS!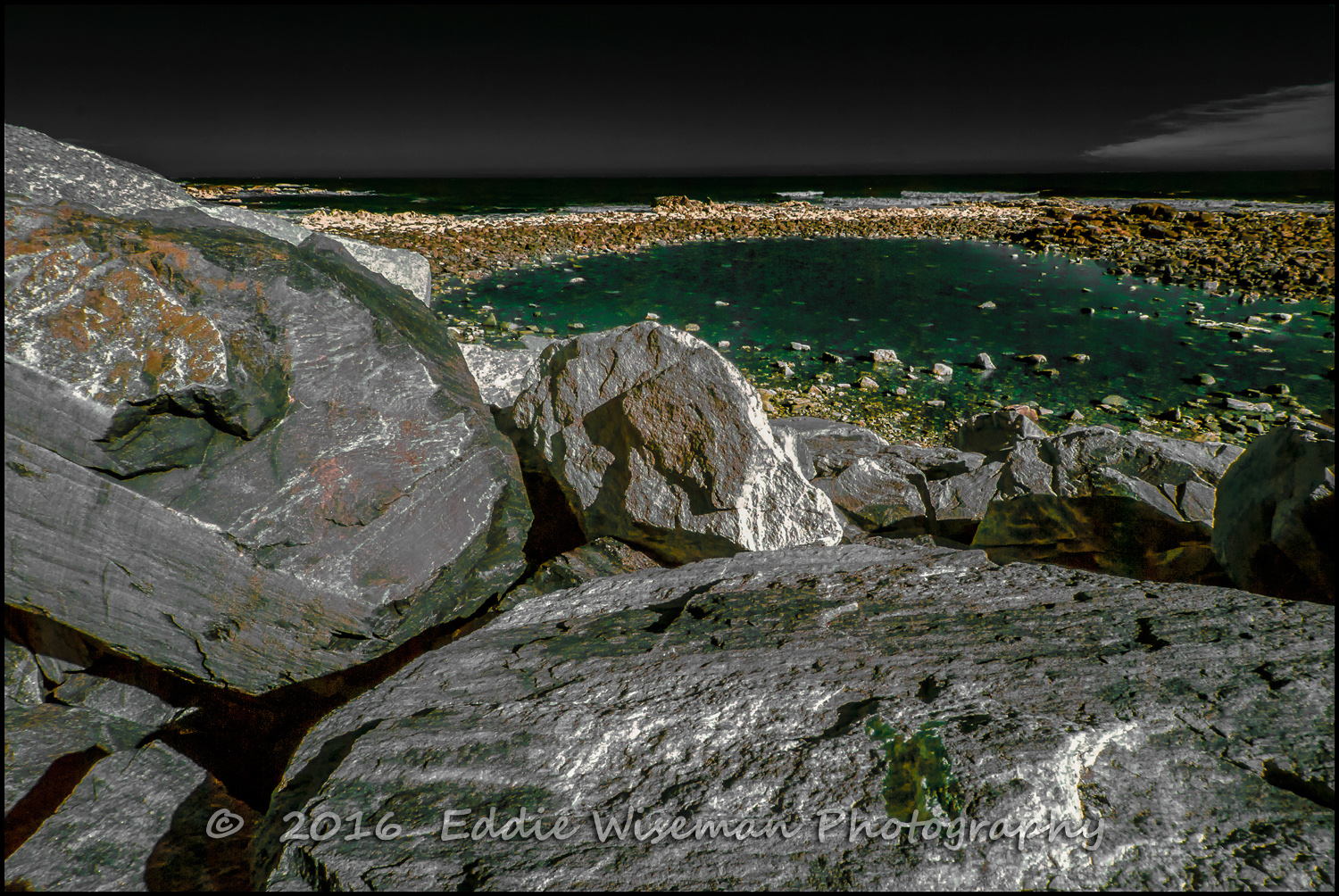 TIDAL POOL RYE NH, Beyond the Rocks 2016 FAUX Infrared
This image, another of my favorites captured on the Rocky NH seacoast in February 2016 as a FAUX colored Infrared creation done with a camera and myself dedicated to to the evolution of this gorgeous landscape. Image has been mounted, matted and framed by yours truly, and ready to enhance a special place on the wall of your home or office!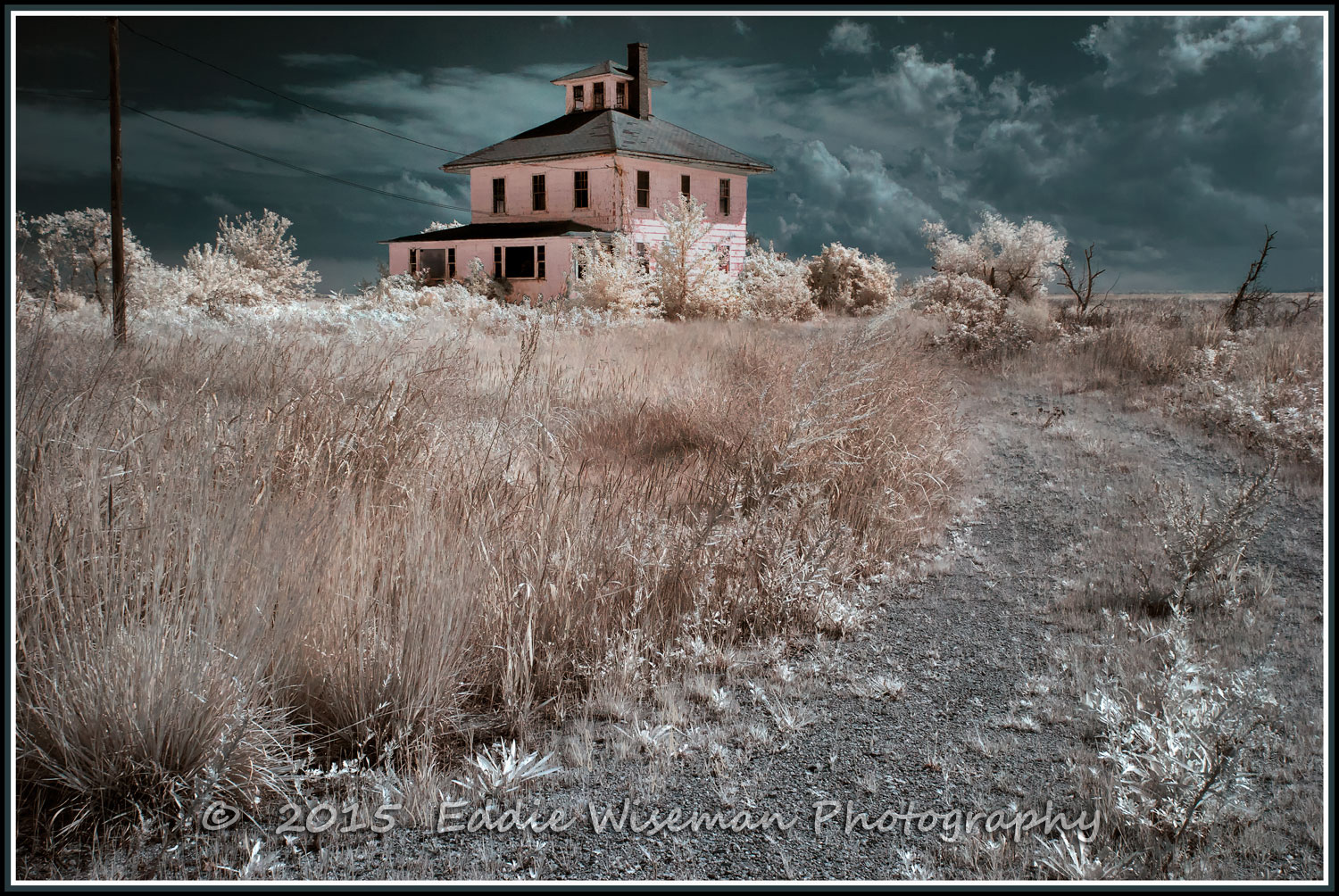 The "PINK HOUSE", NEWBURY, MA 2016-FAUX Color Infrared
Many stories have been told about this "iconic" uninhabited house on the edge of the marshland in Newbury MA.. There are even many more painters and artists that have placed their skills on defining this place in their "mind's eye", and it appears for the moment at least, that will continue..There's also been "talk" that this place may be taken down and or sold.. Time will decide its "fate"..In the meantime, I had to do my own artistic assessment of this lonely place, and decided that I would make a FAUX- colored Infrared photograph for "my own" reality, which is what you see before you.. I have printed, double matted and custom framed it for sale, and Think it would make an interesting historic print for that special wall in your home or office!
The PINK HOUSE in NATURAL, Newbury, MA 2015
A pretty much "straight " interpretation of this iconic house In Newbury MA on the Plum Island Turnpike. Who knows how much longer it will be there? Some are trying to save it, and some want it torn down as of this writing..At least I've "captured" the image for posterity.
TThe PINK HOUSE In SEPIA TONE, Newbury MA, 2015
Another version of this abandoned house in Newbury MA, where my vision took me to monochrome.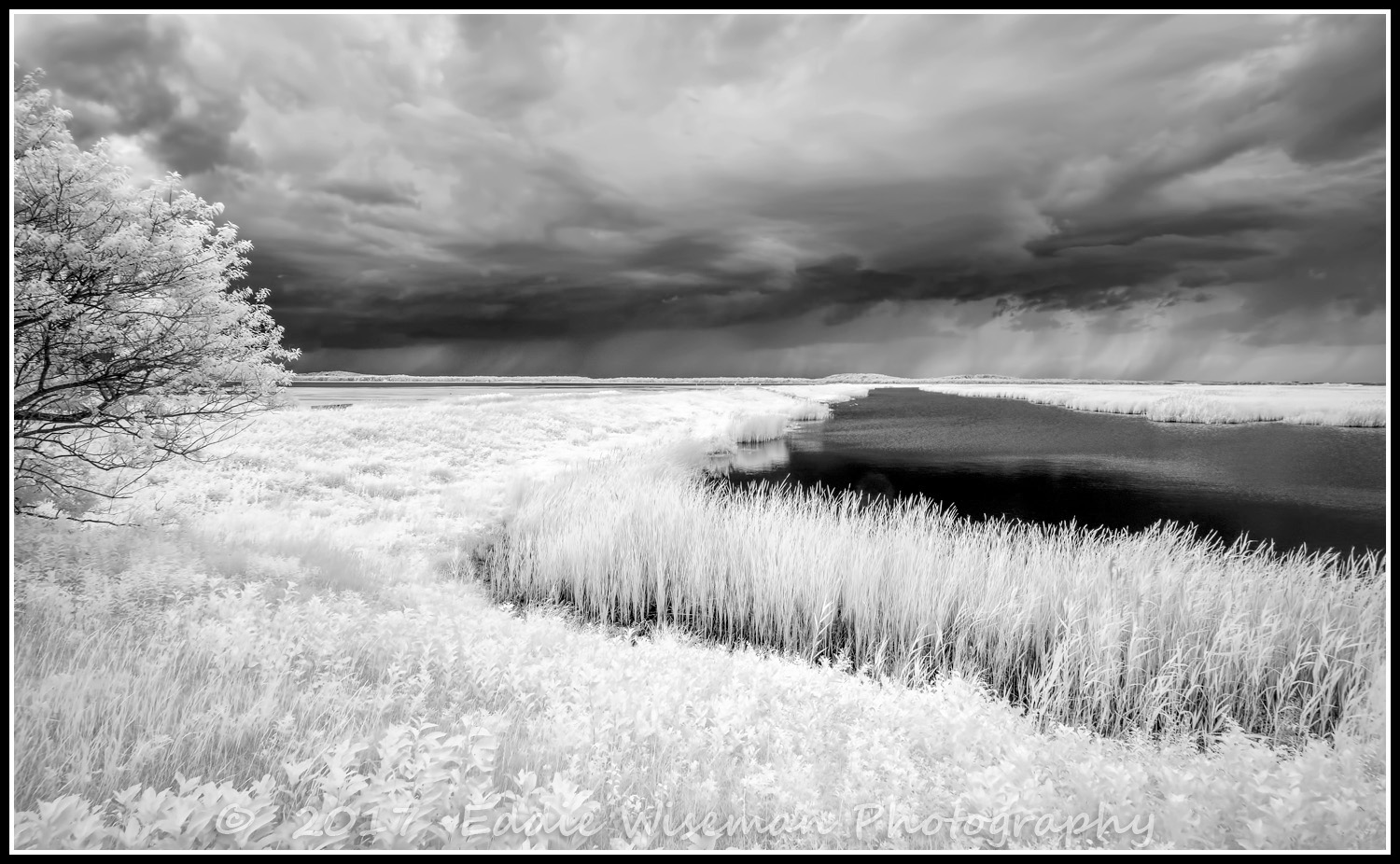 STORM BREWING OVER HELLCAT, 2017 Plum Island MA
On June 17th 2017. this massive thunderstorm was fast approaching the Hellcat section of the Parker River National Wildlife Reserve on Plum Island MA..I had all I could do to take one or 2 quick pictures with my Infrared converted Nikon before the torrential rains came down!.. this image was the "KEEPER!!"